Discreet Service
Plain packaging and discreet billing.
Free UK delivery on orders over £35
Save on postage today
Customer Data Protection
Your data is safe and secure with us
ProFollica Hair Stimulator Serum
Topical TRICHOGEN® & Ginkgo Biloba
Overview
Are you worried about thinning, lackluster and limp hair? This is a common concern everywhere in the world. Understanding just how to harness the incredible powers of nature, ProFollica formulated their Hair Stimulator Serum, aspiring to revitalise, rejuvenate and re-energise your tresses. With just a twice daily application and massaging motion, you can enjoy all their amazing benefits.
Intensive care for thinning & depleted hair
With clinically tested TRICHOGEN® complex
Enriched with Biotin, Zinc & Niacinamide
Suitable for both male & female use
Light texture for easy scalp absorption
Twice daily application for ultimate enjoyment
Vegan
Gluten-free
Halal-friendly
Kosher-friendly
Notify me when this product is back in stock
Great! We'll notify you when this product comes back in stock.
You have already subscribed for this Email Address.
Product that you are looking for is no longer available, please select from an alternative below.
Disappointing Hair Loss
There's no way around the fact that a full, bouncing and thick mane of hair is vital to our ideas of an attractive self - but plenty of people will, unfortunately, look on at others with envy. This can be a result of many different influencers, from genetics to hormones, stress and ageing. Numerous products have come onto the market, all promising an apparently extraordinary hair loss treatment. But a glance at ingredients lists might cause us to shrink away, horrified by the reel of artificial chemical additives. Wouldn't it be wonderful to find a way forward that we could use to top-up our hair with activating nutrients everyday?
TRICHOGEN®
This unique complex uses a selection of synergistic components of botanical and biotechnical origin to help address individual hair thinning worries. They have taken out clinical research into its use, reviewing it with a broad spectrum of methodology. Of particular interest, of 40 men using 10% TRICHOGEN®, a good improvement in shape, volume, and spring was reported by the majority of participants after 112 days. Aspiring to boost hair's aesthetic quality, TRICHOGEN® is reinforced by an incredibly in-depth scientific approach.
ProFollica Hair Stimulator
Not satisfied with simply providing the power of TRICHOGEN®, ProFollica was determined to bring you even more. Five extra nurturing extracts are added to this light, satisfying serum. These include derivatives from famously long-living plant Ginkgo Biloba and revitalising Cinnamomum Zeylanicum Bark. With just a lightly massaging application of the ProFollica Hair Stimulator Serum everyday, you can apply this vast spectrum of beneficial components to your hair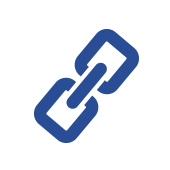 Strengthen
Panax Ginseng, also known as Red Ginseng, is an all rounder ingredient used to reinforce from within. When applied topically, it has been linked to a beneficial action on hair and the scalp. Hydrolysed Soy Protein is used to boost and volumise each strand, reinforcing its appearance.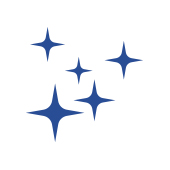 Revitalise
L-Arginine is known to support the production of nitric oxide, which is said to play an important towards circulation. Ginkgo Biloba, polyphenol-rich Burdock, Salvia (Sage) are understood to have a purifying, revitalising traits on scalp and hair, helping them to feel thicker.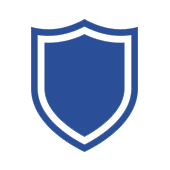 Protect
Biotin is known to contribute to the maintenance of normal hair, along with Zinc which is known to protect from oxidative stress. Regarding this feature, Niacinamide, also known as Vitamin B3, is considered very beneficial to protect hair follicles from ageing and environmental agents.
Ingredients
Water, TRICHOGEN® (Water (and) Panax Ginseng Root Extract (and) Arginine (and) Acetyl Tyrosine (and) Arctium Majus Root Extract (and) Hydrolyzed Soy Protein (and) Polyquaternium-11 (and) PEG 12 Dimethicone (and) Calcium Pantothenate (and) Zinc Gluconate (and) Niacinamide (and) Ornithine HCI (and) Biotin, Propylene Glycol), Kigelia Africana Fruit Extract, Ginkgo Biloba Leaf Extract, Salvia Sclarea Extract, Cinnamomum Zeylanicum Bark Extract, Germall Plus.
Directions For Use
The ProFollica Hair Stimulator is sure to become a highly satisfying and pleasurable addition to your everyday routine. At least once everyday, massage a moderate amount with your fingertips into the scalp. You can leave it on in indefinitely, and should certainly leave for a minimum of four hours before washing. For maximum enjoyment, it is recommended that you use it continuously and invest in long term usage.
Guidance
Every ProFollica product is intended to be a safe and satisfying addition to your everyday routine, working with your body to take positive steps. However, it is always worth taking a few sensible precautions before using. For one, before applying anything to your skin, you should always thoroughly check through the full ingredients, just in case they include anything to which you are personally allergic. For another, if you have any specific scalp complaints, please check with a professional before using.
Customer Reviews
At ShytoBuy we strive to offer the best possible customer service and we take great pride in the feedback we have received from our customers.
Outstanding

5
50.00% based on 1 Reviews

* Results may vary from one person to another.