Discreet Service
Plain packaging and discreet billing.
Free UK delivery on orders over £40
Save on postage today
Customer Data Protection
Your data is safe and secure with us
Collagen Facial Serum
Concentrated Collagen Serum
Overview
A luxurious blend of collagen and skin-loving ingredients, the Collagen Facial Serum is perfect for helping tackle the appearance of ageing on mature skin. Designed to help hydrate, re-energise & revitalise the skin, this concentrated lightweight serum is made up of some of the best natural skincare ingredients including hydrolysed type I and II collagen as well as Royal Jelly, essential oils and Aloe Vera.
Hydrolysed type I & II collagen
For the appearance of ageing skin
Hydrates, protects and revitalises
With Royal Jelly, Aloe Vera & Essential Oils
Concentrated lightweight serum
Suitable for all skin types
Product that you are looking for is no longer available, please select from an alternative below.
The Skin And Collagen
As a key structural protein of the skin, collagen plays a vital role in its health. When we are young, our body naturally has high levels of the protein, which is what makes the skin look glowing, smooth and tight. Unfortunately though, as we age the naturally occurring levels slowly decrease, resulting in all of the unwanted signs of ageing including fine lines, crows feet, wrinkles and sagging. There is still hope for the collagen in mature skin though, and this can be found through beauty products designed to help replenish the natural collagen levels in the body.
Collagen Facial Serum
Proto-col knows the importance of collagen for the skin, which is why their Collagen Facial Serum makes the most of it. Using only the best hydrolysed type I and III collagen, this facial serum is designed to give your skin the best. Combined with a whole range of carefully chosen skin-loving ingredients all in a luxuriously rich and gentle cream that is suitable for all skin types, you're really onto a winner when it comes to caring for your skin.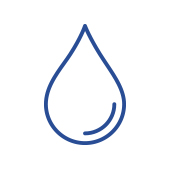 Hydrate
Hydration is key to healthy skin which is why this serum contains a number of amazingly nourishing ingredients. This includes Jojoba and Almond oils, both known for their natural moisture giving properties. It also includes Hyaluronic Acid and Aloe Vera to help hydrate and firm the skin.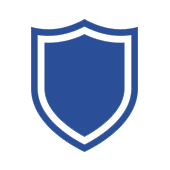 Protect
Roman Chamomile is known to help calm and soothe the skin whilst also protecting from irritation and impurities. Meanwhile, Vitamin E contributes to the protection of cells from oxidative stress whilst Royal Jelly, which is rich in bioactive compounds, is known as a great all-round protective ingredient.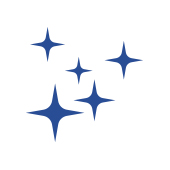 Revitalise
To help rejuvenate the skin, Papaya Fruit is energising and can help to bring it back to life. The serum also contains revitalising Coral Seaweed to give it an extra youthful boost and finally Hydrolyzed Silk to help strengthen the skin and keep it looking and feeling its best.
Full List Of Ingredients
Aqua /Water, Simmondsia Chinensis Seed Oil /Simmondsia Chinensis (Jojoba) Seed Oil, Caprylic/ Capric Triglyceride, Ethylhexyl Methoxycinnamate, Glycerin, Cyclomethicone, Hydroxyethylcellulose, phenoxyethanol, Borago Officinalis Seed Oil/ Borago Officinalis (Borage Seed Oil, Carbomer, Cetyl Alcohol, Crithmum Maritimum Extract, Sodium Cocoyl Isethionate, Stearic Acid, Triethanolamine, Sodium Benzoate, Hydrolyzed Silk, Propylene Glycol, Retinyl Palmitate, Royal Jelly, Sodium Ascorbyl Phosphate, Tocopherol, Faex Extract / Yeast Extract, Aloe Barbadensis Leaf Juice, Sodium Hyaluronate, Allantoin, Anthemis Nobilis Flower Oil/ Chamaemelum Nobile (English/Roman Chamomile) Flower Extract, Ascorbyl Palmitate, Azulene, Carica (Papaya) Fruit Extract, Carotenoids/ Carotene, Chenopodium Quinoa Seed Extract, Propylene Glycol, Helianthus Annuus Seed Oil, Hydrolysed Corallina Officinalis Extract, Pelargonium Graveolens Flower Oil/ Pelargonium Graveolens (Sweet Scented Geranium) Flower Oil, Prunus Amygdalus Dulcis Oil/ Prunus Dulcis (Sweet Almond) Oil, Disodium EDTA, Caprylyl Glycol, Decylene Glycol, Potassium Sorbate, Citric Acid.
How To Use
The Collagen Facial Serum has been designed to be easy and quick to use and makes a pleasurable addition to any skincare routine. Simply apply a small amount of the serum to thoroughly cleansed skin, working gently from the base of the neck upwards. To get the most out of this serum, use on a daily basis and combine with the Proto-col Collagen Facemask and Pure Marine Collagen capsules.
Advice
When it comes to the Collagen Facial Serum, Proto-col ensured they used only the best ingredients and top-notch manufacturing practices so that it is safe to use on the skin. In the same way as when using a skincare product for the first time, we recommend conducting a patch test 24 hours prior to first use and checking the full list of ingredients for any personal allergens. This serum is not suitable for vegetarians and should not be used on problematic or broken skin.

* Results may vary from one person to another.