What Is Female Libido?
Female libido is still a mystery of the female body. Most women's mood for sex drops as they grow older and even if they're in the mood, changes in the body such as vaginal dryness and pain during sex can make intercourse difficult. Many of these women have no problem with having an orgasm but they have no real desire to have sex and their minds aren't turned on by the prospect of love-making. Low female libido can be sorted, but you need to look carefully at the causes of the problem – preferably with the loving cooperation of your partner.
What Causes Female Loss Of Libido?
Don't be embarrassed and certainly don't feel ashamed if you suffer from low female libido. The right cause can help choose the right treatment and thus increase female libido. Lack of female libido can be of physical, hormonal or psychological origin which is broadly classified under the following: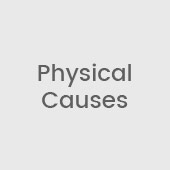 Sexual problems, Medical diseases, Medications, surgery, lifestyle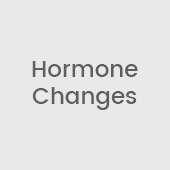 Menopause, oestrogen fluctuation, Post-baby coolness, Progesterone, Testosterone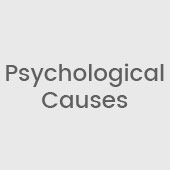 Stress, Relationship issues, anxiety or depression, Poor body image, History of physical or sexual abuse, Lack of connection with your partner
6 Ways To Increase Female Libido Naturally
There are many natural, safe and great ways that will help you to increase sex drive and reignite the spark back into the bedroom. Before you start to find ways to increase female libido, it's important to identify the main reasons for low sex drive in women, as this will help you establish if any medications you're taking could be influencing your libido and may need to be addressed with your doctor. For the majority of women stress, age, relationship and hormones are the main issues. Find out how to increase female libido the natural way:
1. Hormonal changes - A drop in oestrogen can also mean a drop in blood flow to the vagina, which may lead to dryness, something that can really contribute to a woman's lack of sex drive. Use lubricants during foreplay and sexual intercourse to add pleasurable sensation and make the experience easier and more comfortable by reducing any dryness. Natural supplements such as Lady Prelox also work to improve blood flow to your intimate areas, which too may help to prevent any dryness as well as help increase female libido.
2. Mental connect - Allow some time out for your body and leave it feeling beautiful as doing so can help to counteract any self-esteem or self-consciousness issues to build up your confidence. Try to concentrate and take note about every inch of your body, this can allow you to reconnect to yourself and become more comfortable with your body. All these feelings can lead to a more positive approach to sex, which in turn help to increase female libido.
3. De-stress - Take the focus away from intercourse for a while. Try spending time on foreplay or other sexual activities such as oral sex or sensual massages. Many couples also benefit from short-term relationship counselling as this can help you get through a rough patch and allow you to lead a more compatible and physical relationship once more.
4. Lifestyle changes - Female libido boosters such as oysters, pomegranates, chillies, figs, avocado and bananas are just a few of the foods known to arouse both men and women. These foods also provide important vitamins and minerals that have been known to potentially increase blood flow to the genitals and promote a healthy sex life.
Exercise is great for many aspects of your health and can also help increase female libido. Exercising a few times a week stimulates 'feel good' endorphins around your body and can actually work to potentially increase female libido. If you're looking for the perfect conditions to feel in the mood, the simple act of exercising could provide you with it.
5. Stimulate Erogenous Zones - Our skin is incredibly sensitive to touch, and there are different areas that are more sexually arousing than others. Learning about the different erogenous zones may help you discover why you aren't always feeling as sexually aroused as you would like during foreplay. For example, some people get goose pimples when you gently nibble or kiss their ears, while others love having their feet massaged. The lips, anus, nipples and genitals are some of the most common zones. Since the word 'sensual' includes all of the senses- touch, smell, taste, sounds and sight; heighten your pleasure even more so by concentrating on all of these senses to increase your chances of enjoying great sexual stimulation.
6. Adult toys - There are endless ways to increase pleasure during sex – it just takes a bit of imagination! Everyone's sexual preferences are different, with everyone having different turn-ons and turn-offs – for example, some people love to give or receive oral sex, whereas others don't. For many years, it was assumed that an orgasm could only be achieved through penetrative sex, but with such an incredible variety of innovative adult toys on the market, it's never been easier to enjoy more intense and pleasurable climaxes!
ShytoBuy's range of cock rings and mini-vibrators are designed with convenience in mind - adding a bit of fizz to your bedroom antics without getting in the way! These fabulous and entirely safe products offer simple and affordable enhancement to your sexual encounters with a minimum of fuss.
The Final Word
If you're looking for ways to spice your love or lust life, there's a wide range of female libido boosting gels, supplements or patches available in the market to enhance your arousal in the bedroom. Lifestyle changes can make a big difference in your sexual desire and if they're coupled with natural treatments, they can spell wonders for you.
Here at ShytoBuy, we have a wide range of products that can help women reignite the fire and gain control over their sex life. From supplements like Viafem to lubricants like hersolution gel, our range caters to all the sexual needs of women. All the female libido enhancers that we offer are natural and completely safe to use. So discover the natural ways to regain your sex life in a discreet and pleasurable way.