Discreet Service
Plain packaging and discreet billing.
Free UK delivery on orders over £40
Save on postage today
Customer Data Protection
Your data is safe and secure with us
Viaman Viper Pro
15 Capsules | Male Performance Supplement
Overview
For whatever reason, be it stress, a new partner or just wanting to give more, many men feel as though they could do with some help when it comes to their intimate performance and getting it up. Viaman has spent years understanding mens needs, and through this have created the Viper Pro. Formulated with a unique range of natural ingredients including beneficial vitamins, Viper Pro tablets are an ideal natural option for providing men with a boost when they need it most.
Aspires to aid male performance
Enriched with Selenium and Zinc
Made with 100% natural ingredients
Discreet and travel-friendly
Just one capsule 30 minutes before intimacy
Vegetarian
Gluten-free
Formulated For Men
Lactose Free
buy 1

£29.99

buy 2

£53.98

£59.98 You Save 10%
buy 3

£71.97

£89.97 You Save 20%

Buy now and earn 3 Comfort Points ?
What Is Viaman Viper Pro?
A premium male enhancement supplement, Viaman Viper Pro are natural tablets designed to aid men with their mental and physical performance in the bedroom. From the original Viaman Viper concept originally introduced in 2015, we found out from Viaman Viper reviews that our customers loved what they received, but wanted more power and energy. This lead to the creation of Viaman Viper Pro, a way to deliver exactly what men want. Made up of 6 key natural ingredients, Viper Pro has been formulated to take men to the next level. With an exciting new formulation, this natural food supplement has taken the original vitamin blend of the initial Viper and given it an energising boost.
With 10 capsules in every travel-friendly pack, Viaman Viper Pro is perfect for both at home or whenever you need them on the go. The capsules are also vegetarian and vegan-friendly and sealed with a blister pack for ultimate freshness. Ideal for those looking for a natural option to aid their performance, Viaman Viper Pro tablets are the new way to give men support and confidence just when they need it.
How Does It Work?
Natural male supplements work to stimulate men's minds and bodies to get them ready for action when it comes to their intimate moments. So what is the difference between a natural option and medications? Common medicated pills are taken just before intimacy and work on the mechanical and physical aspect of helping men get it up. Natural supplements help with this but also do so much more. In addition to stimulating the body, they're also enriched with ingredients to help stimulate the mind, boosting desire and drive so you can be fully in the mood without having to experience any unwanted side effects.
What Might Be Affecting My Performance In The Bedroom?
Male performance is not just about your experience or skills in the bedroom. When it comes to satisfying yourself and your partner, there can be a range of factors that can affect your ability to perform. These factors may include:
Lack of sleep
Stress
Low mood
Certain medications
New partner
Age
Unhealthy diet
Smoking and drinking
We can try to change these in our daily lifestyles, but with many of them, they're unavoidable or related to our mentality when it comes to intimacy. This is why a lot of men are looking for ways to help give their performance a boost and get their head in the game. Many prescription products do help this, however, can have some serious and unwanted side effects, which has lead to many turning to natural ingredients and products to help give them the support that they need.
Viaman Viper Pro Ingredients
One of the best parts about Viaman Viper Pro is how it is a natural option for those looking to aid their performance in the bedroom. Formulated with a number of key ingredients, each component has been carefully selected for their specific properties and benefits.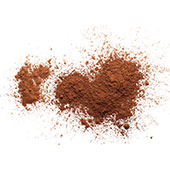 Caffeine
So much more than just your morning cup of coffee, Caffeine doesn't just contribute to energy levels. There have also been several studies undertaken regarding Caffeine and its natural effect on physical and mental performance, which is ideal when it comes to giving your best during times between the sheets.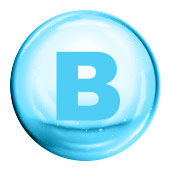 Vitamins
Both Vitamin B5 and B12 are part of the 8 B vitamins. These help to convert food into fuel which is used to produce energy. This is why vitamin B contributes to normal mental performance as well as the reduction of tiredness and fatigue, making it ideal for those looking to boost their performance entirely.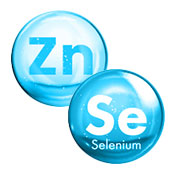 Minerals
Viper Pro contains Selenium and Zinc. These are known to contribute to cognitive function, to normal spermatogenesis and to the maintenance of normal T levels as well as fertility and reproduction. Together, these qualities make making them both ideal for men and their specific male needs.
Full ingredients list: Cordyceps Sinensis, Caffeine, Selenium, Zinc, Vitamin B5, Vitamin B12, Hydroxypropyl Methylcellulose (Capsule Shell), Microcrystalline Cellulose, Magnesium Stearate.
How To Use
To use Viaman Viper Pro, simply take one capsule with water, 30-40 minutes before intimacy. This supplement is intended for men aged 18 or over and we always suggest before first use to check the ingredients for any personal allergies.
Frequently bought together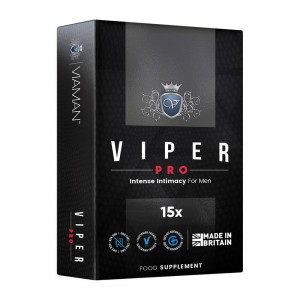 +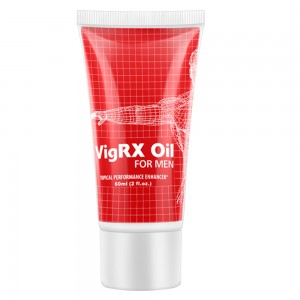 VigRX Oil
60 ml Oil | Topical Performance Enhancer
£38.95
+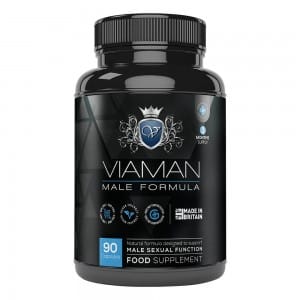 * Results may vary from one person to another.