Discreet Service
Plain packaging and discreet billing.
Free UK delivery on orders over £40
Save on postage today
Customer Data Protection
Your data is safe and secure with us
Eco Masters Sulphur Soap
200 g Soap | For Clogged & Oily Skin
Overview
Unbalanced pores can be a highly troubling occurence, often aligning with oily skin and blemishes. So that you can address this particular step forward, Eco Masters took the simplest step imaginable - created the Sulphur Soap. And yet, with expert knowledge, they balanced this powerful mineral in a powerful bar, in combination with hydrating and deeply purifying factors.
Powerful Sulphur for the worry of clogged pores
Balanced to cleanse & hydrate
Enriched with Olive Oil & Shea Butter
Highly convenient pack of two
For purifying twice-daily use
Notify me when this product is back in stock
Great! We'll notify you when this product comes back in stock.
You have already subscribed for this Email Address.
The Problem Presented by Pores
These small skin openings are the route by which sweat and oil leave our bodies - but when they cannot function as they should, they cause us all manner of issues! Surface impurities can be liable to clog and block them, as can self-produced excessive sebum that isn't washed away. These worries display themselves in many ways, from blackheads to acneic skin to a straight-up shine. To address the source of these issues, it's important to target them with the best factors possible.
There are so many products out there, aiming to aid the concern of congested skin - and yet, they often seem to be packed with complicated chemicals. When we instinctively know that a natural, simple approach is best, this may be highly frustrating. With this in mind, Eco Masters Sulphur Soap takes a simple but unique, perfectly balanced approach. And in a pack of two, you're absolutely investing in your skin's future.
Spectacular Sulphur!
One of the most marvellous of the world's geological features are the hot springs erupting in certain areas of the globe. In locales as wide ranging as China, Costa Rica, Iceland and Japan, they're often bathed in for their understood skin benefits. One factor often found in the springs water, and responsible for their potent aroma, is sulphur. This essential mineral is important to all our cells, and has been used on all manner of skin concerns for centuries, ranging from dryness to excessive oil. It has been seen to help with many imbalances, and to this day is thought of as incredibly important.
Eco Masters Sulphur Soap
Congested, blocked and acneic skin needs special care - so even when using an incredibly powerful factor like sulphur, it's important that it be used in the best formulation. With this in mind, Eco Masters blended hydrating and purifying factors into their Eco Masters Sulphur Soap. The blend of purifying sulphur with hydrating olive oil and shea butter aims to work in perfect harmony, targeting the deepest needs of your pores to help cleanse and soothe your troubled complexion.
Complete Ingredients
Glycerine, Sucrose, Sorbitol, Stearic Acid, Lauric Acid, Myristic Acid, Propylene Glycol, Sodium Laureth Sulfate, Sodium Hydroxide, Hydrogenated Olive Oil, Water, Trehalose, Olive Leaf Extract, North American Witch Hazel Extract, Sulfur, Shea Butter.
Using The Soap
The Sulphur Soap is sure to be a highly pleasurable addition to your regular, everyday routine. To use, massage gently onto the skin in a circular motion then rinse. Use every morning and night to enjoy the cleansing and revitalising benefits of Sulphur and Shea Butter. As blocked pores are often an ongoing concern, it's suggested that you invest in long-term use.
Guidance
Although every component of the Eco Masters range is created with a dedicated drive toward excellence, it's worth taking a couple of steps. Please always fully read through the ingredients, in case they contain anything to which you are personally allergic. If you have any significant skin concerns, check with a doctor before using.
Frequently bought together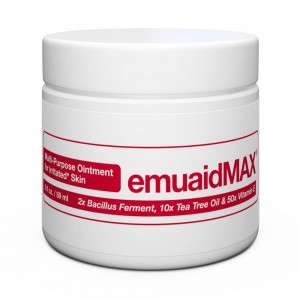 +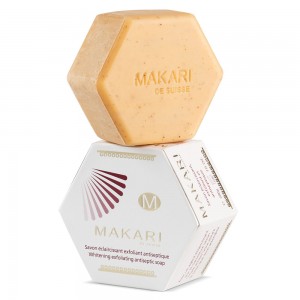 * Results may vary from one person to another.