Discreet Service
Plain packaging and discreet billing.
Free UK delivery on orders over £35
Save on postage today
Customer Data Protection
Your data is safe and secure with us
TestRX™
120 Capsules | Natural Supplement For Men
Overview
TestRX™ is a premium herbal supplement formulated with the needs of men in mind. Created with a precise vitamin, mineral, amino acid and herbal fusion, this natural food supplement is the ideal way to give men that extra boost they're looking for, be it in the gym, the bedroom or just their everyday lives.
Designed for healthy testosterone levels
Vitamin, mineral, amino acid and botanical blend
Zinc for the maintenance of normal testosterone levels
Vitamin B6 for tiredness and fatigue support
Blister pack sealed for freshness and quality
Gluten-free
Halal-friendly
Kosher-friendly
Free Delivery on all UK orders over £35.
The Role Of Healthy Testosterone Levels
Testosterone is the main hormone in men and is known to play an important role in the male reproductive tissues such as the prostate and testes. It is also said to play a part in many 'typical male' traits and characteristics such as strength, muscle & bone mass, body hair, drive & desire and sperm production. As a result of this, many men feel that high testosterone levels are beneficial for the body in regards 2 key areas; working out to build muscles and strength and in their intimate performance and satisfaction in the bedroom.
Healthy testosterone levels in men are considered significant for many typical masculine traits, meaning it is important to many males that these levels are kept healthy and balanced. From strength in the weight room to performance in the bedroom, healthy testosterone levels can play a big part in a man's life.
Recommended Use
Take 2 capsules in the morning and 2 capsules in the afternoon with a glass of water, ideally with meals. Do not exceed 4 capsules in a 24-hour period. Each box of TestRX™ contains 120 capsules so there is enough for 30 servings or approximately 1 month.
Key Active Ingredients
Full List Of Ingredients
Active Ingredients - Vitamin D3 (as Cholecalciferol), Vitamin K2, Vitamin B6 (as Pyridoxine HCI), Magnesium (as Magnesium Aspartate), Zinc (as Monomethionine and Aspartate), D-Aspartic Acid, Fenugreek 50% - Saponins (seed).
Other Ingredients - Gelatin, Silicon Dioxide, Magnesium Stearate.
Natural Supplement
TestRX™ is a natural blend of vitamins, minerals, amino acids and herbs and contains no artificial colours, flavourings or preservatives. This makes it safe to use with no known side effects of taking. As before taking any new supplement, we always recommend reading the ingredients to check for any personal allergies and to consult your doctor if you are taking other medication. TestRX™is a natural dietary supplement and is in no way a steroid or drug. This product is not intended for those under the age of 18.
Frequently bought together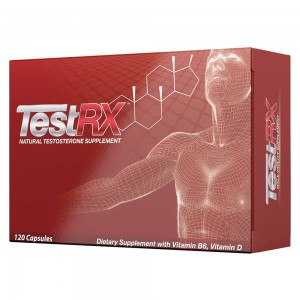 TestRX™
120 Capsules | Natural Supplement For Men
£46.99
+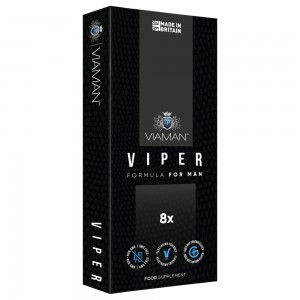 +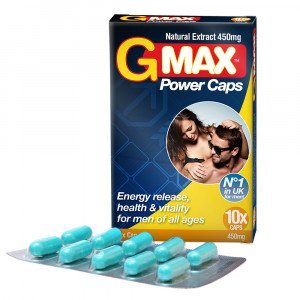 * Results may vary from one person to another.