Discreet Service
Plain packaging and discreet billing.
Free UK delivery on orders over £40
Save on postage today
Customer Data Protection
Your data is safe and secure with us
ViaHer Pro
Supplement for Intense Intimacy for Women
Notify me when this product is back in stock
Great! We'll notify you when this product comes back in stock.
You have already subscribed for this Email Address.
Plenty of women experience a decline in their drive and libido, with exhaustion, parenthood and a busy career all too often getting in the way! The good news is, there's an increased demand to do something about it - and ViaHer has responded.
ViaHer Pro capsules have been created to be taken right before engaging in intimacy, so that you can experience all of the brilliant benefits!
A blend of botanicals is found within the ViaHer capsules, each and every one chosen with a keen focus on the composition of the female body. Rather than the bothersome necessity of a daily supplement, this one aims to give you what you're looking for in a single, hot-shot dose, right when you need it. ViaHer Pro is ready and waiting to take its place in your bedside table!
This dietary supplement is intended to become a pleasure-boosting, enjoyable and highly satisfying addition to your passionate life. Take one capsule 30-40 minutes before sensual intimacy. Be sure to double check the ingredients before taking for personal allergens.
ViaHer Pro
If there's one company with an in-depth understanding of the needs of the feminine form, it's ViaHer! Determined to bring you a botanical approach to complement your body's sensual requirements, and allow you to feel reinvigorated, ViaHer took their incredible original concept - and made it even better! Now in Pro form, you need only take these half an hour before intimacy, for ultimate convenience.

Passion Fruit
This deliciously sweet, nutritious fruit, found in cocktails the world over, is naturally rich in Piceatannol. This is considered to be highly important for its revitalising and protective action against the ageing impacts of stress. Furthermore, some of the polyphenols found in Passion Fruit, especially the flavonoid luteolin, have been linked to vasodilatation.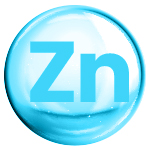 Zinc
This mineral has incredible benefits to our bodies, and is broadly used to boost physicality. In addition to being highly regarded for playing a role in contributing to normal cognitive functions, it is respected for contributing to the health of our intimate parts. It is also considered helpful by many for helping to support cells' protection from oxidative stress.

Ginkgo Biloba Extract
This extract is taken from a plant known for maintaining incredible health, vigour and vitality for an exceptionally long lifespan, and is commonly used with the distinct intention of extending these abilities to our physical forms. It is a popular ingredient for cognitive enhancement, memory and circulation.
Vitamin B2
This incredible nutrient compound is also known as Riboflavin. It is known to contribute to normal energy-yielding metabolism, reduction of tiredness and fatigue, normal functioning of the nervous system and the maintenance of normal mucous membranes. It works hard to overall top-up numerous bodily functions.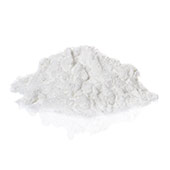 L-Arginine
This important amino acid is often taken to support vigorous physical performance, and has been associated with feelings of vitality. It played a key role in the 1998 Nobel Prize for Medicine winning research, due to its strong association with Nitric Oxide in the body. This is known to support circulation by relaxing blood vessel walls.

Ginger Root
Found in both cuisine and in the hands of traditional practitioners all over the world, it has been used for all manner of body-boosting purposes. These include in stimulating, reinforcing, protecting and revitalising both the body and mind. Recent studies have even begun to link it to intimate health.

Hops
We may think of this plant as innately linked to a male-associated beverage, but it has been deeply tied to female wellbeing for centuries, with relevant traditional use by the Ancient Chinese, Greek and Roman cultures. Recent scientific studies have investigated the connection between this unique plant and having estrogenic components.
How long does it take to work?
ViaHer Pro has been made to be effective whenever you need it! Unlike other pills which take consistent use for months, you simply have to take one capsule 30 minutes before intimacy to feel the effects!
Is it safe to use?
We pride ourselves on using all-natural ingredients in our products which means there are no known negative side effects and you can have peace of mind when using them.
What if it doesn't work for me?
We are confident that you will love our products, but we also understand that everybody is slightly different and may not feel the effects in the same way. We value our customers and want to make sure that they are 100% happy with their purchase which is why we offer our full money-back guarantee! If it doesn't work for you, we will refund you for your order!
Customer Reviews
At ShytoBuy we strive to offer the best possible customer service and we take great pride in the feedback we have received from our customers.
Outstanding

4.5
90.42% based on 143 Reviews

* Results may vary from one person to another.