Discreet Service
Plain packaging and discreet billing.
Free UK delivery on orders over £35
Save on postage today
Customer Data Protection
Your data is safe and secure with us
Ingrown Hair Lotion
150 ml Lotion | For Targeting Depilation Concerns
Overview
Depilation is a mainstay of both male & female beautification and appearance enhancement. A groomed and smooth look has come to be of vital importance, but the steps we take to achieve this effect can have downsides, such as ingrown hairs arising in places we would least like to see them. So that you can directly target those particular worries, The Eco Masters Ingrown Hair Removal Lotion provides an innovative solution.
Aids in the elimination of ingrown hairs
Powerful skin softening tonic
Potent exfoliating action
Easy & simple swabbing application
Formulated without parabens
Vegan
All Skin Types
Vegetarian
Cruelty-Free
£15.96
£19.95
You Save £3.99
Free Delivery on all UK orders over £35.
The Bumpy Road To Smoothened Skin
The removal of unwanted hair has come to be an indispensable component of most individuals' body and skin care regimen. However, undesirable results every once in a while are sure to occur. These can include redness, itchy rash, or even the much feared ingrown hair. This happens when a hair's tip either bends backward or grows sideways into the skin. Although it essentially does us no harm, the small bump that develops may be both unsightly and uncomfortable. Many people end up resorting to the use of tweezers, which not only hurts, they take time! There must be so many people, all over the world, looking to find a new way of dealing with this.
Ingrown Hair Lotion
To revolutionise your regular depilation, Ingrown Hair Lotion is a high power lotion that aspires to aid in the removal of difficult hair ingrowths with a potent exfoliating and nourishing approach. With exfoliating factors, the Lotion aims to help with lifting away dead skin surrounding the hair, allowing it to spring upward for easier removal. With just a targeted, focused application using a cotton bud or pad, you can take steps against those niggling little worries.
Complete Ingredients
Aqua, (Lactobacillus / Cocoa Fruit Ferment Filtrate, Decapeptide-1, Polysorbate-20), (Phenoxyethanol, Benzoic Acid, Dehydroacetic Acid, Aqua), Disodium EDTA, Fragrance.
Using The Lotion
For using on individual ingrown hairs, moisten a cotton bud and apply directly to the area. For larger areas such as the face, neck or bikini line, use a cotton pad to wipe over. Leave on the skin for a few minutes and then rinse. Especially if your skin is sensitive, ensure to rinse off within fifteen minutes. Use several days prior to hair removal, including shaving, waxing, epilating or electrolysis. For continuity of application, we recommend investing in long term use.
Guidance
Every Eco Masters product is intended to be a safe, comfortable and simple addition to your regular skincare regime. However, please take the time to thoroughly read through the full ingredients, just in case they include anything to which you are personally allergic. Do not use for at least 24 hours before or after removing hair in any way. Do not use on damaged or sunburnt skin, intimate areas, or too close to the eyes and mouth.
Frequently bought together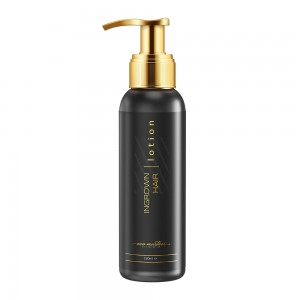 +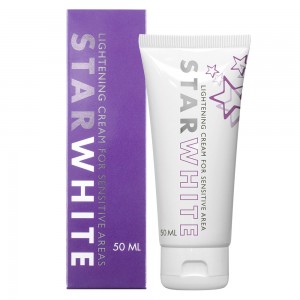 Star White
50 ml Cream | Lightening Cream for Sensitive Areas
£29.99

* Results may vary from one person to another.