Eco Masters Brightening Body Milk
250 ml Lotion | Soothing Creamy Lotion
Eco Masters Gold Edition
During our day-to-day life, we are exposed to several pollutants, sunlight and unwanted particles. Over time, many of us will find that our skin accumulates a series of undesirable marks, pigmented areas and discolourations, that we may feel hampers our attractiveness.. To ensure that you can nourishingly deal with this issue every day, the Eco Masters Brightening Body Milk uses a vital herbal fusion.
Ultimate in brightening skincare
Aims to manage pigmented look
With Almond Oil & Glycerin
Moisturising Shea Butter
Silky smooth, lightweight feel
Luxuriously scented
Vegan
Vegetarian
Cruelty-Free
12.99
$59.86
You Save $43.30
Free Delivery on all UK orders over £35.
The Problems Presented By Pigmentation
Glowing, radiant and flawless skin holds a lot of importance in many people's feelings of attractiveness, but despite this a significant number of people will experience a build-up of marks that they might think is disadvantageous to their overall appearance. These can vary from freckles and stretch marks to acne scars, birthmarks and age spots. One consequence of this may be, that people feel a strong desire to get rid of them, and often resort to products containing mercury or bleach. Wouldn't a naturally based, powerful yet soothing moisturiser be a great way to address this concern?
Eco Masters Brightening Body Milk
Understanding how the concern of skin discolouration can dominate people's daily sense of confidence and self-esteem, Eco Masters were determined to find the ultimate approach. Refusing to compensate on either efficacy or luxuriousness of experience, they blended an incredible selection of factors into a silky, creamy lotion. With the lightest of touches and a decadent scent, you can enjoy every moment of your skincare journey.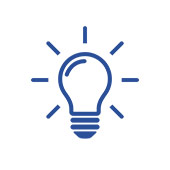 Brighten
With the aim of achieving a look that is brighter and more radiant, a selection of factors were chosen. Almond oil contains high amounts of Vitamins A, B, D & E, and has been used to lighten skin for some time. Coconut Oil and Vitamin E are used to soothe and calm, while Camellia Oleifera Seed Oil is used to address oxidation.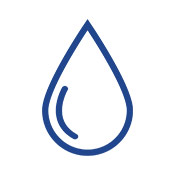 Moisturise
Moisture and hydration are keys to luminous skin. Glycerin & Shea Butter are reputed to be beneficial regarding age spots and the appearance of scars because they can soothe, soften and moisturise the skin's upper layer. Milk is also moisturising and hence these ingredients are included in this gentle formulation.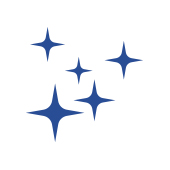 Revitalise
In order to experience a revival in its healthy, luminous appearance, revitalising factors are applied to the skin. Papaya is absolutely world renowned in this regard, cherished for its rejuvenating traits. Organic Calendula Officinalis Flower Extract is now understood to have high flavonoid content, linked to revitalisation.
Complete Ingredients
Aqua, Glycerin, Glyceryl Stearate, PEG-100 Stearate, Ethylhexyl Palmitate, Vitamin E, Aloe Barbadensis Leaf Juice, Coconut Oil, Almond Oil, Nicotinamide, Arbutin, Shea Butter, Milk, Papaya Extract, Organic Calendula Officinalis Flower Extract, Camellia Oleifera Seed Oil, Carbomer, Lanolin, Ethyl Hexyl Glycerin.
Directions For Use
The Brightening Body Milk is sure to be a highly pleasurable, satisfying addition to your everyday skincare regime. For use on all skin types, apply morning and night all over the body, excluding the face and neck. Apply sparingly to sensitive areas such as the thighs, legs and inner arms. We recommend investing in long-term use.
Guidance
In the Brightening Body Milk Lotion, Eco Masters takes absolute pride in offering you a premium quality approach. Nonetheless, before beginning to use any new skin application, we strongly recommend checking all the ingredients for any personal allergies. The suggestion is also that you take out a patch test on your forearm the day before using for the first time.
Read More

Eco Masters Brightening Body Milk
250 ml Lotion | Soothing Creamy Lotion
Customer Reviews
At ShytoBuy we strive to offer the best possible customer service and we take great pride in the feedback we have received from our customers.
Outstanding

4.5
81.82% based on 11 Reviews
* Results may vary from one person to another.