Get free, discreet shipping on orders above £40 in the UK
100% Discreet Service
We offer discreet packaging, billing & delivery
Free UK Delivery
Enjoy free shipping on orders above £40
Customer Data Protection
Your data is safe and secure with us
Bathmate Hydro7 - Hercules
Device | Male Enhancement Hydropump
Overview
Hydropumps are being whispered about by men around the world - but if there's one that's discussed loud and proud, it's the Bathmate Hydro7! With a revolutionary hydropump technique that's designed for enhancement as well as enjoyment, this premium product has strode ahead of all other devices for more than a decade. The natural and pleasurable power of combined air and water work together, and huge numbers of men are reporting extraordinary satisfaction around the world.
Designed for male enhancement
To give feeling of hardness & strength
Method backed by intensive research
Premium materials & patented tech
Safe, convenient & comfortable to use
Two years manufacturer guarantee
Use for just 15 minutes everyday
£61.19
£67.99
You Save £6.80
Free Delivery

Buy now and earn 6 Comfort Points ?
Masculine Power
Over the centuries, considerable attention has been given to one aspect of the male anatomy - and we all know which! With so much of our culture focussing on just one organ, it can hardly be surprising that some men end up feeling disappointed in their own model. But what might be surprising is how few men truly understand the mechanics of the situation. The male glans itself is constructed of three parts: two corpora cavernosa on the upper part, and the corpus spongiosum, with the former being chambers that fill with blood to draw the corpus spongiosum upwards. It's therefore clear that blood flow and circulation are incredibly important to this body part functioning correctly, and that the optimum approach would be one that made use of its inherent mechanism.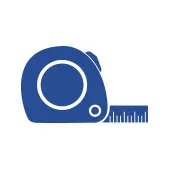 Length
There's no denying that this is the most immediate indicator of masculinity - the distance from base to tip! With men around the world comparing themselves to expectations of both normal and exceptional standards, it's no surprise that many want to enhance this measurement.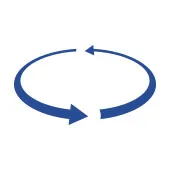 Girth
While length is certainly spoken about by many, increasing anecdotal evidence from both men and their partners is reporting the importance of that all-round measurement. Girth is vital to both the appearance and sensation of male vigour, potency and power.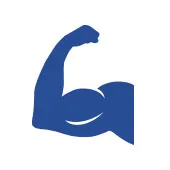 Strength
Sometimes, a quantitative measurement just isn't enough - it's certainly foreseeable that feeling strong and intensely vigorous will matter too. Be it in one's day-to-day life or those heated moments, it's vital to the sense of manliness to feel strong whenever it's needed.
Hydropump Tech
Vacuum pump technology is nothing new to male enhancement - one internet search will bring up dozens of options! They all aspire to stimulate blood flow, and thereby enhance male length and girth. Research has assessed its efficacy at a molecular level, in boosting oxygen saturation levels, and in mechanically straightening the male organ. But while these devices might promise great things, not every man has found them satisfactory, or even pleasant, to use. So a newly vigorous approach to helping men was taken, this time using the elemental forces of water.
Intuitively, we all understand what this suggests - a far more pleasurable experience! What's more, hydropump technology has numerous logistical advantages. The use of water creates a free-flowing, uniform pressure around the entire area, so that every blood vessel is stimulated. The use of warm water, as facilitated by bath or even shower use, opens up pores to promote healthier, elasticised skin, and thereby aims to boost the enhancement process. Finally, H2O creates a more sympathetic, although by no means less powerful, environment. This is key to ensuring your comfort and, most importantly of all, safety. By using the hydropump method, you're truly taking a bold step forward in satisfying your essential male desires.
Bathmate Hydro7
Since 2006, one device has stood head and shoulders above all the competition in providing men with powerful and pleasurable hydropump devices, and that's Bathmate Hydro7. The world's best-selling masculine enhancing device is currently being used by thousands of men in more than 70 countries. Since its launch it has become, and remained, the most popular on the market, and has a reputation for being incredibly easy and convenient to use. Many satisfied customers have reported experiencing improved feelings of in confidence and performance. By investing in this incredible gadget, you'll be joining men around the world who are serious about boosting their manhood.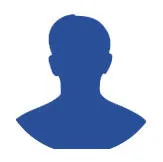 The Bathmate Hydro7 is a stylish device, available in a range of colours. You can perfectly choose which colour symbolises your masculinity - be it powerful red, cool blue, or no holds barred transparent!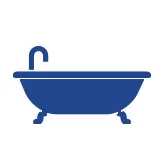 The revolutionary use of hydro-technology is perfectly designed for easy use in the bath or shower. This method works to maximise convenience, comfort and even pleasure, to fit into the day with incredible ease.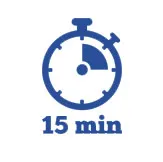 This device is designed with maximum potency, so that you need only use it for just a quarter of an hour to reap the rewards. That time is sure to fly away, completely knocking other extenders out of the competition.
Using clinical research and study, this device is based on powerful, well known and regarded mechanics to offer a comfortable and safe approach to your needs. With complete control, you know you're in safe hands.
Buying Your Hydro7
As the entry-level product to the Bathmate range, the Hydro7 offers the most comprehensive appropriacy range, from 5 to 18 cm, or 2 to 7 inches, of erect length. The Hydro7 comes with a measurement gauge, so that you can keep track of your progress. For added convenience, you can also purchase a shower trap, for hands free use, and a water-based lubricant with aloe vera.
Using Bathmate Hydro7
After bathing in enough warm water to cover your waist for five minutes, insert your flaccid organ into the water-filled Bathmate device. With the chamfered rubber base of the device pressed tightly against your pubic seat, push down a few times until a vacuum is created. Once a seal is formed, you should feel pressure developing. Pump it four or five times over three to five minutes, then relax for a few minutes and enjoy the sensation. Fully depress the pressure valve to release, then repeat the process. Should you be unable to pump the device further, you have reached the optimum level of pressure at that time. If you feel the pressure is too much, simply press the release valve lightly. After an absolute maximum of fifteen minutes wear, fully depress the valve and remove the Bathmate.
To use in the shower, the same principle outlined above applies, but with some modifications. After showering for five minutes, hold the Bathmate upside down and fill, holding your finger over the release valve without pressing. Moving the device upward to maintain water level, lower your organ into it. Carefully create the seal in the same way as outlined above. You may then follow the same process, being sure to remove after a maximum of fifteen minutes.
Guidance
All Bathmate devices are designed to accommodate male physical needs with ultimate comfort, safety and security. However, it's important to take sensible precautions. Be sure to carefully consider the full range of Bathmate products available, and make sure you're purchasing appropriately for the size of your manhood. Before using, it is very important to read the full instructions thoroughly. Never use for more than fifteen minutes at a time, and be sure to exercise patience. Just remember, taking an inadvisable risk for short-term gain may cause long-term pain.

* Results may vary from one person to another.