Discreet Service
Plain packaging and discreet billing.
Free UK delivery on orders over £40
Save on postage today
Customer Data Protection
Your data is safe and secure with us
KegelMaster
Progressive Kegel Device for Women
Overview
Used by women worldwide, the best-selling KegelMaster is the most popular progressive resistance device of its kind. This is because it is designed to optimise the kegel exercise and provide the resistance needed to help strengthen the muscles. For most women, doing the exercises alone isn't enough so the KegelMaster can be a great option that can be easily used in the comfort of the home, designed to comfortably fit any woman
Female pelvic floor muscle training device
Used by thousands of women worldwide
Non-toxic, latex-free & hypoallergenic material
Use from the comfort of your own home
Comes with discreet travel bag
15 distinct resistance settings
Product that you are looking for is no longer available.
What Are Kegel Exercises?
Named after Dr. Arnold Kegel, they are pelvic floor exercises that consist of contracting and relaxing the pubococcygeus muscles that form part of the pelvic floor. They are done to help strengthen these muscles as a number of factors such as childbirth, ageing and being overweight can cause them to lose tone which could lead to issues such as urinary incontinence. This is when urine leaks during muscle stress that occurs when laughing, exercising, coughing or sneezing. Strengthening the pelvic floor can help to prevent issues such as this as well as aid in sexual gratification.
The KegelMaster
According to Dr. Kegel, when you do a kegel exercise without any aids, you may not be using the muscles correctly or doing the exercise efficiently enough in order to properly help strengthen them. This is why he states the importance of resistance when doing a kegel exercise in order to give the muscles something to work against.
This lead to the invention of the KegelMaster, a progressive resistance device designed to help women exercise their pelvic floor. It uses a progressive spring system that acts as a resistance in order to optimise the kegel exercise. It is also designed to help women make the correct movements during as kegel exercise; many find the hardest part is to recognise the correct muscle to use.
Created to be suitable for different women's needs, the KegelMaster features 15 distinct levels of resistance with a total maximum resistance of 6.95lbs. This allows for users to increase their resistance levels over time as their muscles strengthen, making it flexible for use and easy to track progress.
What's Included With Your KegelMaster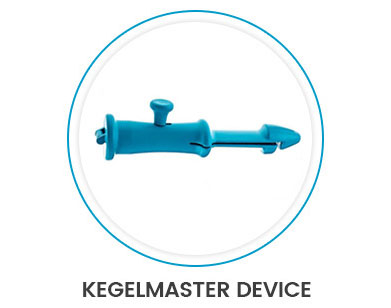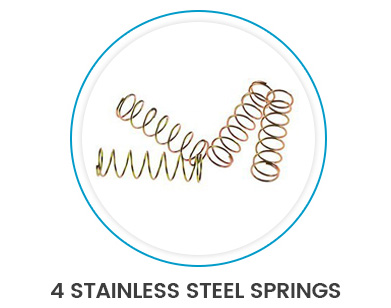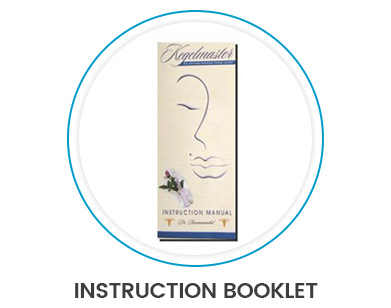 Directions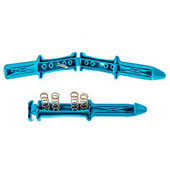 Adjust Springs
Unscrew the knob and place the spring(s) in the position desired. Close the device and secure the knob.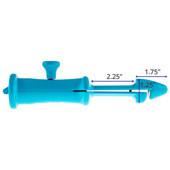 Insert Device
Apply lubrication and slowly insert the KegelMaster to where it feels comfortable (not past the flare).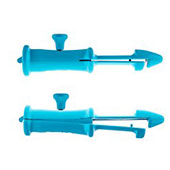 Kegel Exercises
Slowly turn the knob so it opens until you feel a slight stretch. Do the exercises by repeatedly squeezing and releasing.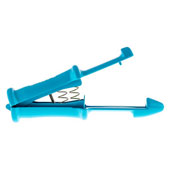 3x30 Reps
It is suggested to do 3 sets of 30 reps which should take around 5-10 minutes. You can also adjust the springs for more resistance.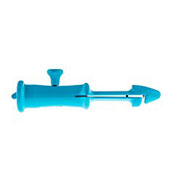 Remove Device
When you are finished turn the knob to close the device then remove. You can then clean the unit with warm soapy water.
Safe To Use
The KegelMaster has been designed to be completely safe to use and is a popular way to help strengthen the pelvic floor. It is made using high quality materials including a medical grade ABS core and stainless steel springs. It is also non-toxic and hypoallergenic and contains no phthalates, latex, BPA or DEHP. Consult your doctor when using during pregnancy and for more information we suggest reading the full informational booklet before use.

* Results may vary from one person to another.