Get free, discreet shipping on orders above £40 in the UK
100% Discreet Service
We offer discreet packaging, billing & delivery
Free UK Delivery
Enjoy free shipping on orders above £40
Customer Data Protection
Your data is safe and secure with us
Foligain™ Trioxidil Solution for Women
59 ml Spray | Triple Action Complete Formula with 10% Trioxidil
Overview
Originally thought to be a male only issue, women make up a significant percentage of hair loss sufferers. 4 out of 10 women have visible hair loss by the time they hit 40 according to the American Academy of Dermatology. Specially designed for women, this hand-chosen blend of clinically studied ingredients have been combined to make the Trioxidil™ triple action complex which is exclusive to Foligain. With its no fuss spray application and unique formula, this intensive topical spray can be a real contender for helping to protect against the effects of thinning hair.
Promotes strong and healthy hair and scalp
Specifically designed for thinning hair
With moisture-lock technology
Unique triple action formula
With Trioxidil™ exclusive to Foligain
Easy to use direct spray application
Notify me when this product is back in stock
Great! We'll notify you when this product comes back in stock.
You have already subscribed for this Email Address.
Women And Thinning Hair
Many of us may not want to admit it, but thinning hair is a big issue for a lot of women. Around 1 in 3 will experience hair thinning of some kind during their lives so it is nothing to be ashamed of if it happens to you. There can be many different reasons for hair thinning in women with some of the main factors including.

Foligain For Women With 10% Trioxidil
Designed specifically for women's hair, this intensive topical spray is formulated with a one of a kind Trioxidil™ triple action complex that is exclusive to the Foligain range. This unique triple action formula was diligently developed by a team of hair care experts who carefully chose each and every clinically tested bioactive ingredient. Thanks to the liposphere micro-emulsion technology, the 10% Trioxidil™ triple action formula is infused with the hair and works on three fronts.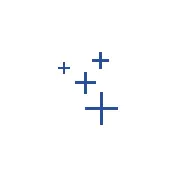 Follicle Strength
The natural formula can provide beneficial proteins that can help to strengthen and revitalise the hair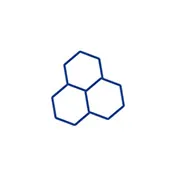 Matrix Vitality
Carefully selected bioactive ingredients work to look after the thinning hair to help fortify the follicles from within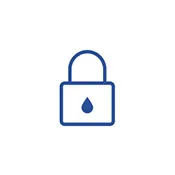 Moisture-Lock
Helps support scalp health by sealing in nutrients and the skins moisture so then it's ready for healthy hair
Ingredients
What makes the intensive formula within Foligain for Women with 10% Trioxidil so special is the hand-picked combination of ingredients. With each one being chosen for their beneficial properties and how they can work together within one formula, you can ensure the experts that created this formula used only the best ingredients available today.

Nettle Leaf extract
Not only is Nettle Leaf beneficial when made into a herbal tea , it can also be very useful when used topically for the hair and scalp. Nettle leaves are known to be rich in Iron which can help the body to produce cell protein, making it useful for strengthening the hair.

Vitamin E
Well-known for its calming and moisturising properties, Vitamin E is commonly found in skincare and haircare products. It can be very beneficial in helping to nourish the strands of the hair as well as help to lock in much needed moisture all the way to the scalp.

Clover Flower Extract
Often called by its latin name Trifolium Pratense, Clover Flower is said to be a natural source of isoflavones. These are plant-based compounds that are said to have revitalising properties which can be very beneficial for women in particular.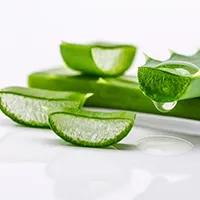 Aloe Vera
Popular for its soothing properties, Aloe Vera has many more benefits that just for use on burns. When applied to the hair it is known to be useful for helping to hydrate and nourish the hair so that it can be strong and healthy.

Pea Sprout
Also rich in isoflavones, peas are a part of fabaceae family of plants. The sprouts are the young shoots that develop from germinating seeds and those that are a few days old are said to be the most beneficial in terms of healthy nutrients, including vitamin C.

Moringa Seed Oil
Said to be rich in beneficial vitamins and fatty acids, Moringa is known to be very useful for the skin. For the scalp and hair it can help to protect and can also help with the vitality and strength of the hair strands.
Each ingredient chosen for the Foligain for Women with 10% Trioxidil formula has been through rigorous testing and research to ensure the highest quality. To maximise this high quality, this formula contains no parabens, sulfates or phthalates and is cruelty free.
Full List Of Ingredients
Propylene Glycol, Aqua, Butylene Glycol, Dextran, Acetyl Tetrapeptide-3, Trifolium Pratense (Clover) Flower Extract, Polysorbate 80, Glycerin, Hydrolyzed Jojoba Esters, Citric Acid, Panax Ginseng Root Extract, Arginine, Acetyl Tyrosine, Arctium Majus (Burdock) Root Extract, Hydrolyzed Soy Protein, Polyquaternium-11, PEG-12 Dimethicone, Calcium Pantothenate, Zinc Gluconate, Niacinamide, Ornithine HCl, Citrulline, Glucosamine HCl, Biotin, PPG-26-Buteth-26, PEG-40 Hydrogenated Castor Oil, Apigenin, Oleanolic Acid, Biotinoyl Tripeptide-1, Lactic Acid, Milk Protein, Ribes Nigrum (Black Currant) Seed Oil, Copper Peptide, Aloe Barbadensis (Aloe Vera) Leaf Extract, Allantoin, Panthenol (Vitamin B5), Pisum Sativum (Pea) Sprout Extract, Moringa Oleifera (Moringa) Seed Oil, Urtica Dioica (Nettle) Leaf Extract, Malus Domestica Fruit Cell Culture Extract, Lecithin, Retinyl Palmitate (Vitamin A), Tocopherol (Vitamin E), Ascorbyl Palmitate (Vitamin C), Phenoxyethanol.
How To Use
Simply apply 4 sprays to the scalp twice a day, directly onto the desired area. Massage the intensive solution into the scalp with your fingertips for several minutes then wash your hands. The formula should then be left on the scalp for a minimum of 4 hours, but it can also be left on indefinitely if preferred. To get the most out of this product, combine this intensive formula spray with the Foligain for Women's stimulating shampoo, conditioner and supplement.
Why Foligain?
The Foligain range has years of experience providing safe and effective products for male and female hair loss. The Foligain product range consists of shampoos, conditioners, capsules and foams in order to address aspects of hair thinning, greying and balding issues. From preventing hair thinning, promoting new hair growth to tackling grey hair, Foligain tackles it all. Try Foligain Trioxidil Solution for Women now!
Does it really work?
A quick look at our reviews will show how our customers have benefitted from the Foligain spray! We have developed our spray with industry-leading premium ingredients to provide you optimal results.
Are there any side effects?
We pride ourselves on using all-natural ingredients in our products which means there are no known negative side effects and you can have peace of mind when using them.
What if it doesn't work for me?
We are confident that you will love our products, but we also understand that everybody is slightly different and may not feel the effects in the same way. We value our customers and want to make sure that they are 100% happy with their purchase which is why we offer our full money-back guarantee! If it doesn't work for you, we will refund you for your order!
Frequently bought together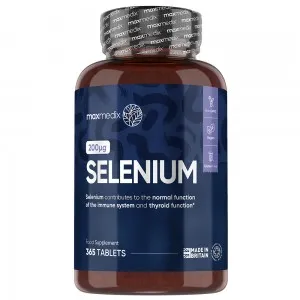 Selenium
200 mcg 365 Tablets | For Hair and Nails
£9.99 £12.99
+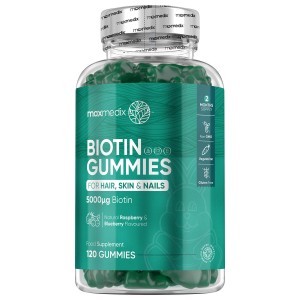 * Results may vary from one person to another.