Why Should You Use Lubricants?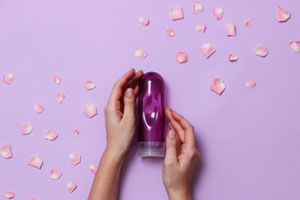 Painful and dry sex isn't pleasurable for anyone and you need wetness if you wish to make things hotter in bed. However, your natural wetness can decrease with age or due to other factors (including medications, contraceptives and stress). At such a time you need lubrication to ease penetration and enhance pleasure. The slippery friction that lubricant adds gives you and your partner those extra sensations that can take your session to new heights.
Personal lubricants are the ideal solution for anyone suffering from the common issue of vaginal dryness, enhancing sex between you and your partner as well as masturbation. Lubes can be useful for couples of an older age, in which the woman has reached menopause. After menopause, most women experience severe vaginal dryness due to the decreasing level of oestrogen, making intercourse painful. In such cases, lubricants can help ease vaginal dryness, making penetration easier and more comfortable.
Lubricants are not only useful for penetrative sex, but they can also be your perfect companion when you wish to use your hands to play with partner. One of the best things about lubricants is that whenever you feel a little dry during sex, you can reapply it and continue. But make sure you don't overdo it as lube increases pleasure only if it's used in an adequate amount. Excessive wetness can spoil the fun by reducing friction completely.
Your Guide To Choosing Personal Lubricants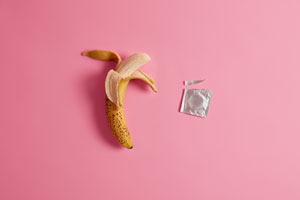 Using the right lube is the key. Yes, lubricants come in many forms and each varies from the other in terms of usage. So, to get the maximum benefits you must know which lubricant you need. There are basically 3 types of lubricants – oil based, water based and silicon. Oil based lubes aren't easy to wash off and they aren't even safe to use with condoms. With silicon based lubes there's an increased risk of infection as they stick to the body and aren't easily washed off.
Water-based lubricants are by far the best lubes on the market. They're safe to be used with condoms, they can easily be washed off and they don't leave any residue behind. You just need few drops to make sex easier and more fun.
Here's a lowdown on different types of lubes and their advantages and disadvantages:
Water-Based Lubricants
These are one of the most commonly used lubricants. Along with water, they usually include ingredients like glycerine, synthetic or vegetable-based propylene glycol to create the slippery texture. Some water-based lubricants also come with additives that can cause a warming and tingling sensation. Such variants are specially designed to help men last longer in bed. K Y Jelly is a popular water-based lube available at ShytoBuy.
The Good:
Safe to be used with latex condoms
Can also be used with sex toys
Easy to clean as skin and mucous membranes will absorb them
Odourless and leaves no residue
Imitates woman's natural lubricants perfectly
The Bad:
Some contain glycerine, which can cause yeast infections
Can't be used in any act involving water
Absorb quickly and hence needs to be reapplied frequently
Oil-Based Lubricants
Famous within the world of lubricants as stuff you find in your kitchen and bathroom cabinets, oil-based lubes are considered the most unsafe lubricants. Commonly used oil-based lubricants are petroleum jelly, baby oil, olive oil, creams and vitamin E oil. Most sex experts advise against using oil-based lubes in all cases.
The Good:
Natural and organic products like olive-oil don't cause irritation
Recommended only for masturbation
The Bad:
Can never be used with latex condoms, diaphragms or sex toys as they can break down the latex
Messy and can be difficult to clean up
Oil can leave a coating on vagina that increases the risk of bacterial infections
Silicon-Based Lubricants
These are formulated using silicone-based polymers like dimethicone, dimethiconol and cyclomethicone. Few silicone-based lubricants are also used in pre-lubricated condoms. There are many kinds of silicon-based lubricants available with varying quality and performance.
The Good:
Last longer than water-based lubricants
Have a very slippery texture
Can also be used for sex in and around water
Safe with latex condoms, diaphragms and non-silicone sex toys
The Bad:
Can be difficult to rinse off the bed linens and body
Silicon can cause irritation in some women
Not recommended for oral sex
Things You Must Not Use As Lubricants
Most couples bring food to the bedroom for added pleasure but you can't keep smothering food in all sensitive areas. Couples tend to experiment with whipped cream, flavoured greek yogurts, chocolate syrups or even saliva as lubricants. However, you could be inviting bacterial and fungal infections with these products. Hence it's best to limit the use of these products to other intimate areas during foreplay and reach out for that bottle of lubricant when you want to add some more lubrication during sex.
Additional Benefits Of Using Lubricants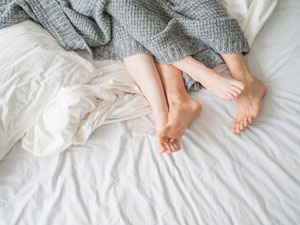 It helps prevent chafing that can arise from multiple and long intimate sessions.
Some lubricants can be your favourite companion during a sex marathon and even help you last longer
Lubricants are beneficial in helping your partner achieve multiple orgasms by adding a little wetness every time your partner goes dry after an orgasm.
The warm and tingling sensation of lubricants takes things to exciting levels between sheets.
Lubricants can double up as massage oils when you want to pamper your partner just a little more during foreplay.
It helps speed things up when you're in a mood for a quickie but your partner isn't quite wet yet.
Lubricants are a must if you wish to explore anal intimacy and spice things up during anal sex.
The Final Word
Lubricants are a great means of combating embarrassing issues such as vaginal dryness and uncomfortable penetration, offering you and your partner the opportunity to enjoy more intense and intimate foreplay and intercourse. Whether you wish to enjoy penetrative sex or desire oral fun, lubricants can come handy. To avoid experiencing any allergic reactions when using personal lubricants, we recommend checking the list of contents prior to use.
Choosing the right sexual lubricant for you is easy - simply decide what you're likely to be using it for, and pick the lubricant which best suits your needs. Lubricant is the ideal remedy for any couple finding sexual intercourse difficult or wants to add some more excitement during the act. The right lubricant for you could be just a few clicks away – simply speak to your doctor or our friendly customer service team to discuss your options and you could be on the path to enhanced sexual fulfilment in no time at all!