Discreet Service
Plain packaging and discreet billing.
Free UK delivery on orders over £35
Save on postage today
Customer Data Protection
Your data is safe and secure with us
Viaman Extendor
Device | Male Enhancement Pump
Overview
From one of the world's leading male brands comes the revolutionary Viaman Extendor, a premium enhancement device created specifically for men. Using electronic vacuum technology and a design that also encompasses a 6 unique pressure control mechanism, it is considered a premium device from the award winning brand. We are so confident in this product that if you are not satisfied within 90 days, you can send it back for a full refund.
Automated air vacuum pump
Precision scale for accurate measurements
Adjustable pressure to suit different needs
Designed for comfortable enhancement at home
6 levels of electronic control for tailored use
CE Certified
RoHS Certified
Notify me when this product is back in stock
Great! We'll notify you when this product comes back in stock.
You have already subscribed for this Email Address.
Product that you are looking for is no longer available, please select from an alternative below.
Size - Length and Girth
According to the 2014 British Sex Survey, 1 in 5 men are believed to be unhappy with their size. It is common for men to feel anxious about their manhood; a reported number of men who even have the average size still tend to worry more. These feelings can lead to low self-esteem or have an impact on relationships. As a result of this, it is common for many men to turn a number of male enhancement methods including surgery, supplements and devices.
Trusted By Thousands
Vacuum devices are becoming an increasingly popular choice; not only are they a less invasive method, they are considered by many men to be more affordable and safer than other options. These device usually involves a cylindrical pump that creates a vacuum force around the male organ, using pressure to help stimulate circulation to the area. The pressure formed when using vacuum style devices is known to help exercise the muscle tissue which can lead to an increase in length and girth.
Viaman Extendor
Renowned worldwide for its best-selling range of products, Viaman is a brand that men trust. Wanting to offer a new choice for male enhancement, they envisioned a product that offers the same standard of quality, but in the form of an elegant and straightforward device. Designed using the vacuum technique, the Viaman Extendor is a handheld, easy to use device that has been made to help men with their enhancement needs.
Meeting Your Personal Needs
The device includes a number of features included specifically for ease of use. It features two types of scales; a precision scale to measure accuracy and a meter, ranging between 0 and 50 kilopascals, to help adjust pressure. It also has 6 levels of electronic control so it can be tailored to the individual man's requirements. The pump has also been designed with specific measurements and detachable parts to make it easy to hold and fit to the user.
Designed Through Extensive Research
The Viaman Extendor has been exclusively designed to be the ultimate pump for quality, comfort and ease of use. It is made using a top grade ABS tube and a specific anti-skid cylinder and also features a detachable design for comfortable use. It even includes a unique USB port for quick and easy charging so you don't need to bother fiddling with batteries like with conventional pumps.
Money Back Guarantee
We are so confident in the high standards used to design and produce this product that we offer a 2 year manufacturer's warranty. We also offer a 3 month money back guarantee, so if you are not completely satisfied with the results in 90 days, send it back and get a full refund - no quibbles.
The Viaman Extendor includes: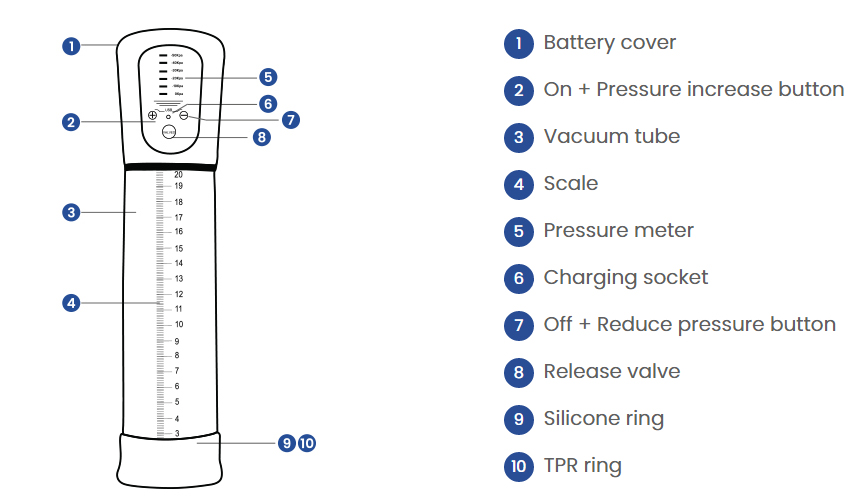 How to use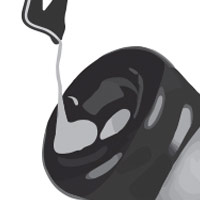 1.

Apply Lubrication

Begin by applying a little bit of lubrication to help with insertion.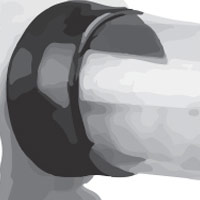 2.

Create Airtight Sea

Taking the pump, wrap the silicone ring around your penis and ensure the fitting is airtight.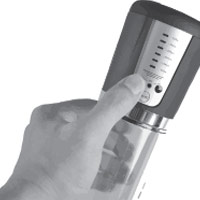 3.

Turn Device On

Once you are comfortable, press the "+" button to turn the device on; the blue flashing light will indicate it is powered on.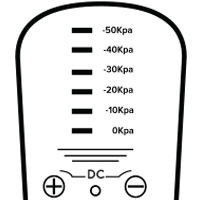 4.

Adjust Pressure

Press the "+" button to gradually increase the air pressure. The "-" button can be used to help adjust the pressure to a level you find comfortable.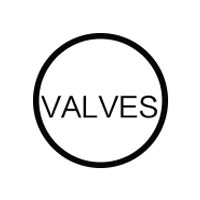 5.

Release

Press the "VALVE" button to release once you are done.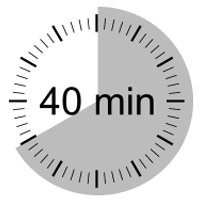 6.

Up To 40 Minutes

Use the device for up to 40 minutes, twice a week.
Customer Reviews
At ShytoBuy we strive to offer the best possible customer service and we take great pride in the feedback we have received from our customers.
Outstanding

4.5
83.08% based on 12 Reviews

* Results may vary from one person to another.