100% Discreet Service
We offer discreet packaging, billing & delivery
Free UK Delivery
Enjoy free shipping on orders above £40
Customer Data Protection
Your data is safe and secure with us
Makari Exclusive Serum
50 ml Serum | Advanced Natural Skincare
Overview
Enjoy a glowing complexion with the Makari Exclusive Serum! If you're looking for a safe & effective solution to look after your precious skin then always look for the natural substances such as Organiclarine in your beauty products. Makari Toning Serum includes Organiclarine as one of its essential ingredients that's designed to help you with the appearance of skin blemishes. Perfect for using on any type of skin, wave goodbye to your skin blemish concerns and feel confident in your own skin with this gentle serum today!
Natural skin care serum
Ideal for managing skin blemishes
With Organiclarine
Simply apply twice a week
Can be used on affected areas on the face or body
Suitable for all skin types
Vegan
Normal Skin
Dry Skin
Oily Skin
Notify me when this product is back in stock
Great! We'll notify you when this product comes back in stock.
You have already subscribed for this Email Address.
What Is Makari Toning Serum?
If you're looking for a natural mask that takes care of your sensitive skin when you're out and about, then this tonic serum could be the answer for you. Makari Exclusive Toning Serum with Organiclarine, could be the pampering your skin needs to aid you with the appearance of skin blemishes. Thanks to its advanced all-natural formula, this serum can be applied to specific areas of concern on your face or body and allows you to enjoy the glowing complexion you deserve!
Key Ingredients & Benefits
Organiclarine is an essential ingredient of Makari Toning Serum. Organiclarine is a natural substance that can help to manage the appearance of skin blemishes, allowing your complexion to shine bright. Whether you have normal, dry or oily skin, this natural serum is suitable for whatever skin type you may have. You can also rest assured that the Makari range is free from any harsh chemicals which could damage your skin. Complementing well with the Makari Hand & Body Lotion, this gentle and nourishing serum is sure to be a great addition to your beauty routine!
How To Use
Simply apply the Makari Toning Serum twice a week, applying once or twice daily. We suggest only using the solution on the area of concern and not across the full body or face. To get the most out of the serum, we recommend using the serum alongside the Makari Hand & Body Lotion.
Full List Of Ingredients
Ingredients Aqua (Water), Propylen Glycol, Carbomer, Glycerin, Sodium Lactate, Organiclarine, Licorice (Glycyrrhiza Glabra) Extract, Mulberry (Morus Alba) Root Extract, Citrus Limonum, Arbutin, Retinyl Palmitate, Phenoxyethanol, Parfum (Fragrance), Citrus Acid, Allantoin, Ascorbic Acid, Sodium Sulfite, Disodium EDTA, A-Isomethylionone, Benzyle Alcohol, Benzyl Salicylate, Citronellol, Coumarin, Geraniol, Limonene, Linalool.
Frequently bought together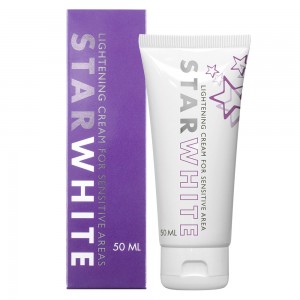 Star White
50 ml Cream | Lightening Cream for Sensitive Areas
£29.99
+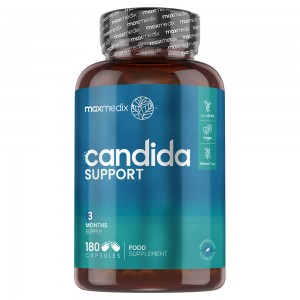 * Results may vary from one person to another.