Discreet Service
Plain packaging and discreet billing.
Free UK delivery on orders over £35
Save on postage today
Customer Data Protection
Your data is safe and secure with us
maxmedix HairGenesis TrichoCeutical Oral Tablets
30 Tablets | Thinning Hair Supplement
Overview
The maxmedix HairGenesis® Trichoceutical® Tablets are a revitalising supplement that delivers stimulating properties straight to areas of thinning hair! Designed to help those with fine and thinning hair, its premium natural ingredients are trusted by men and women worldwide. With the use of exclusive Trichoceutical® Technology, these advanced oral tablets are the most popular yet.
Designed for fine & thinning hair
Suitable for both men & women
Clinically researched ingredients & formula
With Vitamins D & E & Serenoa Repens
Advanced Trichoceutical® Technology
Ideal alongside Hairgenesis® topical products
Clinically Proven
Expert Formula
Men & Women
High Strength
£6.99
£27.96
You Save £20.97
Free Delivery on all UK orders over £35.
What Are The HairGenesis® Trichoceutical® Tablets?
The HairGenesis Trichoceutical® Tablets are created with advanced research and evolving Trichoceutical® technology. Containing a proprietary blend of ingredients and botanical extracts, these tablets are trusted by men and women looking for a natural way to help with their thinning hair. Thanks to their premium formula, they can be thought of as a super hair vitamin, combining thioctic acid, LSESr, beta-cyclodextrin and beta-sitosterol.
Key Ingredients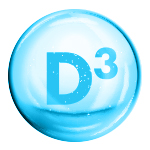 Vitamin D
Amazing Vitamin D is known to contribute to the normal absorption of Calcium, Phosphorus and to multiple other biological functions. The most important form of the vitamin is D3, also known as Cholecalciferol. There has even been research on the link between low concentrations of Cholecalciferol and those with thinning hair.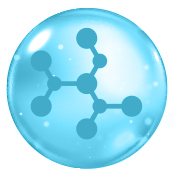 Trichoceutical® blend
The Trichoceutical® proprietary blend is exclusive to HairGenesis® and is part of what makes it so unique. It is made up of a one of a kind fusion of ingredients such as Phytosterols, Alpha Lipoic Acid, Serenoa repens and Resveratrol that have all been carefully selected and researched for their use in thinning hair in men and women.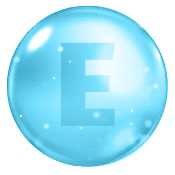 Vitamin E
Vitamin E is a group of compounds that include both Tocopherols and Tocotrienols. One of the most popular functions of Vitamin E is the protection of the cell from oxidative stress. Recent studies have investigated the relationship between oxidative stress and thinning hair and how supplementation of Vitamin E could be useful.
Other Ingredients
Phytosterols (40% Beta Sitosterol), Betacylcodextrin, N-Acetyl Cysteine, Alpha Lipoic Acid, Saw Palmetto (Serenoa repens)(berry), Berberine HCL (Berberis), Resveratrol (Polygonum Cuspidatum), Genistein (from Soy). Other ingredients: Di-Calcium Phosphate, Vegetable Stearic Acid, Cellulose, Sodium Croscarmellose, Vegetable Magnesium Stearate, Silicon dioxide, Titanium dioxide.
How To Use
To use, simply take one oral tablet each morning after breakfast. Each bottle contains 30 tablets so you will have 1 months supply. To get the best for your hair, we suggest using alongside the full range of HairGenesis® Trichoceutical® products including the serum, shampoo and conditioner. While positive benefit may occur in as little as four to six weeks, a three month period of initial use is strongly recommended before attempting to evaluate your results.
Safety Information
Using only natural ingredients, the tablets have no known side effects and have been clinically tested, so it is safe to use by both men and women. As with all the HairGenesis® products, this also makes it suitable for continuous and long term usage. The bottle comes seal protected for security and freshness. We suggest reading the full list of ingredients to check for any personal allergies prior to first use. This product is for those over the age of 18. HairGenesis® Oral Tablets are produced in an FDA-regulated, pharmaceutical-grade manufacturing facility under the highest GMP standards.
Frequently bought together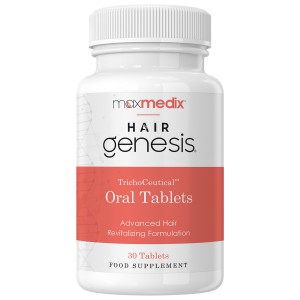 +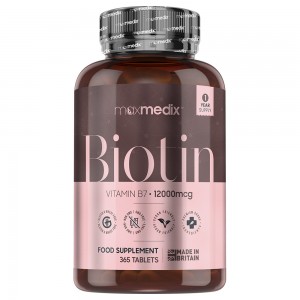 +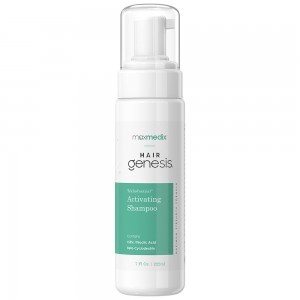 * Results may vary from one person to another.