Discreet Service
Plain packaging and discreet billing.
Free UK delivery on orders over £40
Save on postage today
Customer Data Protection
Your data is safe and secure with us
Ultra Hair Away
Spray for Targeting Unwanted Hair
Overview
Many of us are pursuing hair removal methods - but the biggest problem is that the hair just keeps on coming back! Aiming to help you delay those costly and uncomfortable processes by discouraging hair's reappearance, the Ultra Hair Away spray is ideal for tackling the look of hair on any body part. Now, by incorporating its use into your existing depilation routine, you could extend the feeling of your smooth, satiny skin for longer.
For targeting the look of unwanted hair
Can be used on both body & face
Ideal for male and female needs
Light mist spray for rapid absorption
Colourless, lightly scented formula
Vegan
Gluten-free
Halal-friendly
Kosher-friendly
Product that you are looking for is no longer available.
Beauty & Pain - An Unavoidable Equation?
Most people alive today has, at some point, undertaken hair removal - be it by tweezers, razor, or a waxing strip! Even though we might be left with soreness, rash or redness, more and more of us are undertaking these methods to achieve the smooth, hairless complexion or body we desire. As depilation becomes an increasingly inescapable expectation, it's hardly a surprise that researchers are looking for revolutionary new methods, that resist the potential damage to our skins and time-consuming effort.
Enzyme Technology - The Future Of Depilation!
Wouldn't it be wonderful to find a natural method of addressing body and facial hair worries, that targets hair before it even makes an appearance? Enzymes could be that method! Research has pointed out the link between their use and hair regrowth delay process, with promising and encouraging results. This surprisingly simple approach is sure to take the world by storm!
Ultra Hair Away Spray
This revolutionary, innovative product has just one aim - to help you reduce the need for depilation, for good! With this in mind, Ultra Hair Away has combined enzymes from exotic fruits with moisturising and protecting factors that aim to nourish your skin and maintain that smooth, satin-feel. Glycerin, also called Glycerol, is included for its incredible hydrating properties, crucial for instilling moisture after potentially stripping hair removal processes. Equally, Urea is understood to help protect and defend your surface from irritation and soreness. This unique combination is perfectly designed to help you address your hair woes, so that you enjoy the ultimate body beautiful!
Depilation Zones
Face
Back
Arms
Bikini Line
Chest
Underarms
Belly
Legs
Complete List Of Ingredients
Water, Polypropylene Glycol, Glycerol, Disaccharides, Urea, Dithiothreitol, Edta, Methyl Paraben, Propyl Paraben, Extracatable Fruit Derivatives.
Directions For Use
For best results, immediately after your choice of hair removal method liberally apply to the area of skin concerned and gently massage in. Allow your skin to fully absorb the liquid, and do not rinse off. You may then follow with your favourite moisturiser. Use twice daily for the first week, then at least once everyday until you are satisfied with the appearance achieved. Continue to use on an ongoing basis, a few times every month, for the purpose of maintenance.
Guidance
Ultra Hair Away is based on a natural, enzyme-derived approach to hair management, so that you can take a proactive step forward in addressing your worries. However, the same as any new skincare product, so please take the time to read through the ingredients carefully in case of personal allergens. For added reassurance, you might also like to conduct a patch test twenty-four hours before first time use.
Frequently bought together
Sale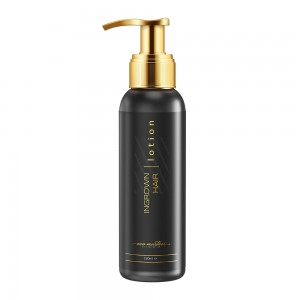 +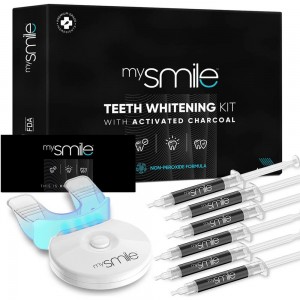 * Results may vary from one person to another.