100% Discreet Service
We offer discreet packaging, billing & delivery
Free UK Delivery
Enjoy free shipping on orders above £40
Customer Data Protection
Your data is safe and secure with us
Eco Masters Carrot & Argan Face Cream
For Luminous Skin
Overview
Are you worried about your complexion being marked with skin blemishes? Experience a calming sensation with Eco Masters' Carrot & Argan Face Cream containing an innovative blend of ingredients in a rich yet light, soothing face cream, with a delightfully light fragrance. With just 1 daily massaging motion, this natural Face Cream uses a soothing, organic blend of ingredients to manage your skin blemish worries.
For a luminous complexion
Balanced botanical formula
Premium Carrot & Argan blend
Enriched with Aloe Vera & Jojoba
Apply once a day
Light & luxurious fragrance
Vegan
Vegetarian
Cruelty-Free
Product that you are looking for is no longer available.
The Pursuit Of A Perfect Complexion
You may be one of many people striving towards having a radiant, glowing complexion but pesky skin blemishes can get in the way of this. There are so many products out there claiming to offer miraculous results but are packed with possibly harsh, damaging ingredients such as bleach and mercury. The Eco Masters Carrot & Argan Face Cream provides you with a natural, powerful and soothing alternative to take care of your skin blemish concerns.
Carrot & Argan Face Cream
Eco Masters understood that plenty of their customers were looking for a potent, targeted method in addressing facial skin blemishes. Carrot and Argan Oil are used for their understood joint abilities to illuminate and moisturise, blended with a variety of other remarkable factors, aiming to naturally enhance and balance your skin. The Carrot & Argan Face Cream works towards naturally brightening, hydrating and revitalising your complexion.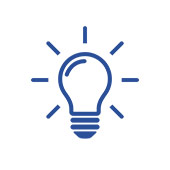 Brighten
Lightening and illuminating being the key goals of the cream, it was vitally important to choose the right factors. Due to incredibly high micronutrient content, including vitamins and fats Carrot Extracts and Argan Oil are used in a synergistic fusion.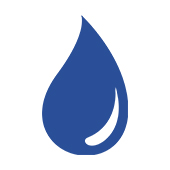 Hydrate
As a key contributor toward a radiant, glowing look, instilling moisture is important to aiding skin continuously. With this in mind, time-honored favourite Olive is used in harmony with cult favourite Avocado & powerful Jojoba. These aim to nurture skin.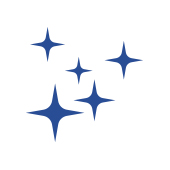 Revitalise
In order to move forward with a refreshed appearance, it's important to use a considered blend of factors. Bee Propolis is known for its remarkable strengthening and fortifying traits, while Aloe Vera is known for cleansing and refreshing.
Full List Of Ingredients
Aqua, Glycerin, Aloe Barbadensis (Aloe Vera) Leaf Extract, Vitis Vinifera (Grape) Seed Extract, Daucus Carota subsp. Sativus (Carrot) Extract, Olea Europaea (Olive) Fruit Oil, Argania Spinosa (Argan) Kernel Oil, Ascorbic Acid (Vitamin C), Niacinamide, Glycine Soja (Soybean) Oil, Hydrolyzed Wheat Protein, Panthenol (Vitamin B5), Beta Glucan, Hydrolyzed Jojoba Esters, Arbutin, Tocopheryl Acetate, Persea Gratissima (Avocado) Oil, Sodium Hyaluronate, Pentylene Glycol, Glyceryl Stearate, Ethylhexyl Stearate, Caprylhydroxamic Acid, Xanthan Gum.
Using The Face Cream
Just like every other Eco Masters product, Carrot & Argan Face Cream is sure to become a highly pleasurable essential in your day. Once everyday before going to bed, apply a thin yet even layer to the whole face and massage in, focussing on the areas of most concern. For maximal enjoyment, it is suggested that you use everyday on an ongoing, continuous basis, in addition to investing in long term use.
Extra Info
While every Eco Masters product is intended to provide absolute, uncompromising excellence, it's always worth considering a few things. You should always read through the full list of ingredients before applying any new product, just on the off chance they include anything to which you are personally allergic. If you have any particular skin complaints, such as sensitivity, use with care and perhaps check with a professional.

* Results may vary from one person to another.