Discreet Service
Plain packaging and discreet billing.
Free UK delivery on orders over £40
Save on postage today
Customer Data Protection
Your data is safe and secure with us
G-Max Power Capsules
450 mg 10 Capsules | Male Virility Formula
Overview
Join the thousands of men worldwide who have benefitted from the all-new improved GMAX Power Capsules formula. These new capsules are based off the ever-popular GoldMax for Men, but has been slowly perfected to give the new and unique male virility formula. Made with a range of natural ingredients including Panax Ginseng, this supplement is designed to help give men the energy and drive they're looking for.
Number 1 in the UK for men
New and improved advanced herbal formula
Designed for male energy, power & endurance
Contains natural ingredients including Panax Ginseng
Blister packed for potency and freshness
Just 1 capsule a day
Free Delivery on all UK orders over £40.

Buy now and earn 3 Comfort Points ?
Stamina And Endurance
The age old question of how long you can last is a hot topic amongst men, with the general consensus being that longer is better. For many men they feel as though their endurance is the highlight of their performance and satisfaction, but there are also many of us that feel they're ending too early and could be giving a lot more. There can be many factors that can affect this both psychologically and physically as well as many options that can give you a helping hand.
Psychologically - Factors such as stress, nerves and tiredness can impact endurance so it is important to feel calm, confident and energised to make the most out of your intimate times.
Physically - Many don't realise but circulation can play a big role in your stamina. Healthy blood flow can not just help with getting it up, but also keeping it up for as long as you need.
G-Max Power Capsules
These new handy blue pills are formulated using a new and unique blend of natural ingredients that have been sourced from all over the world to give only the best. With plant-based ingredients that are well-known in the male enhancement industry such as Panax Ginseng and Cinnamon Bark included, this formula has been carefully designed and tailored for the needs of men. With endurance, power and energy all being key parts of confident times between the sheets, it's important to give your body what it needs in order to deliver the satisfaction you and your partner are looking for.
Directions For Use
The great thing about the G-Max Power Capsules is that they are so easy and discreet to take. Simply have 1 capsule on an empty stomach and with a glass of water, 45 minutes prior to activities. Do not exceed more than 1 capsule in any 24-hour period and do not chew the pills.
Ingredients
The active ingredients in G-Max Power Capsules are: Wolfberry, Cinnamon Bark, Codonompsis Pilosula, Angelica Archangelica, Panax Ginseng, Poria Cocos Mushroom, Lingusticum Root, Glycyrrhiza Glabra.
The capsule shell is composed of: Gelatin, Glycerine, water and dyes (E133, E171).
Safe And Natural Herbal Formula
We strive to bring you the best products from around the world and this is no exception. GMAX Power Capsules have been chosen due to its natural and powerful set of ingredients. As the ingredients are naturally found, there are no known side effects. As with taking any new supplement, check the ingredient list before use for any personal allergies. Due to the nature of the product, it is not suitable for those under 18.
Frequently bought together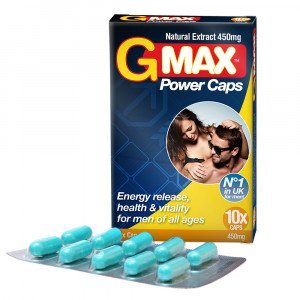 +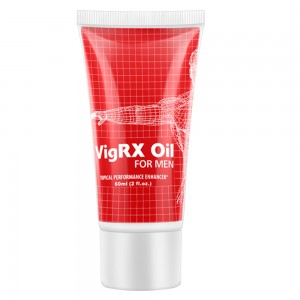 VigRX Oil
60 ml Oil | Topical Performance Enhancer
£38.95
+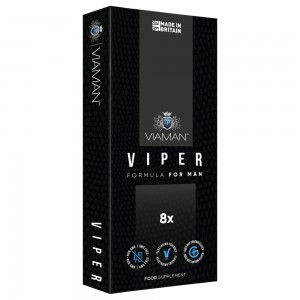 * Results may vary from one person to another.