maxmedix Menstrual Cup
Cup | Simple and Clean Alternative
Want a simple, mess-free and eco-friendly way to deal with your period? Discover the Menstrual Cup by maxmedix, our reusable period cup that takes the hassle out of dealing with your period. Made with 100% medical-grade silicone, you can wear the cup all day for up to 12 hours leak-free protection. Plus, it helps you to do your bit for the environment and your bank balance as one cup is designed to last for at least 5 years!
Reusable eco-friendly period cup
For up to 12 hours wear
Cost-effective alternative to pads & tampons
Lasts for a minimum of 5 years
Available in sizes S and L
Free Delivery on all UK orders over £35.
What Is The maxmedix Menstrual Cup?
The maxmedix™ Menstrual Cup is a soft and reusable silicone cup that made for women who want an easy as well as an eco-friendly alternative to pads and tampons. Designed using medical-grade silicone, our menstrual cup is slip-resistant, heat-resistant (up to 250°C), comfortable to use and easy to clean. You can also wear it for up to 12 hours so no need to constantly change throughout the day. It can even be safely worn overnight!
What Are The Main Benefits Of Using maxmedix Menstrual Cup?
Extra hours between changes
Longer and better sleep
Lower landfill waste
Live your life on the edge
Enjoy 5 years of freedom
Save £££!
Wear it during your daily activities, travelling and sports or keep it in, overnight safely. Join the period revolution with your maxmedix™ Menstrual Cup and do what you want, when you want to!
Which Size Should I Choose?
The maxmedix Menstrual Cup is available in two sizes to cater to different age groups, flow intensities, and different vaginal experiences. Smaller menstrual cups are suitable for women who are below 30 years of age and haven't given birth vaginally and the larger size is recommended for women above the age of 30, who have delivered vaginally and have a heavy period flow.
To make sure that you choose the right menstrual cup size, consider the following factors:
| | | |
| --- | --- | --- |
| | Small Cup | Large Cup |
| Age | Below 30 years | Above 30 years |
| cup capacity | 30 ml | 40 ml |
| vaginal birth | No | Yes |
| Flow | Moderate | Heavy |
How To Use
Steps To Insert Cup: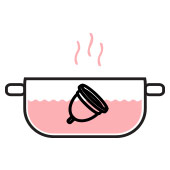 Sterilise the sanitary cup prior first use by placing it in boiling water for 3-5 minutes. You can also use a steriliser.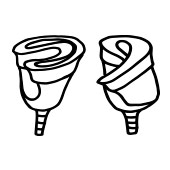 Get comfortable. Take your cup, squeeze it and then bend it into a 'C' shape. You can also try other easy folding techniques, such as the Tulip shape.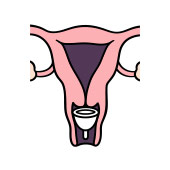 Insert the cup into your vagina and rotate it. It will spring open, creating an airtight seal that will prevent leaking.
Steps To Remove Cup: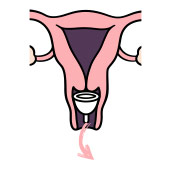 Grab the base of the cup just above the stem and pinch the sides together. It will release the suction and break the seal enough to pull it out gently.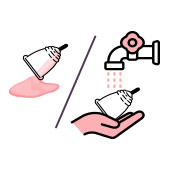 Empty the cup into the toilet and wash it thoroughly by using soap and warm water.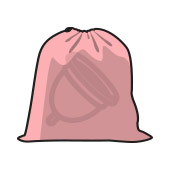 Simply wipe it dry and re-insert it or store it within the maxmedix™ hygiene bag provided.
Advice
Sterilise your menstrual cup every month before use, and clean with mild soap and warm water after each use. Dry and store it hygienically within the clean storage bag. If your menstrual cup shows any sign of deterioration, or in case you experience any kind of irritation, replace the cup immediately. Consult your doctor prior to use if you have any medical conditions.
Read More
Our Ambassadors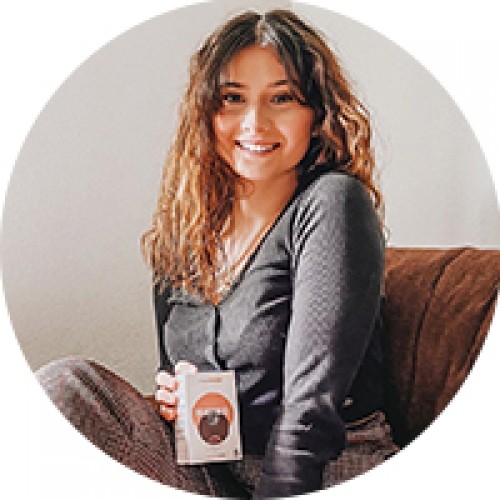 @filipappires
Customer Reviews
At ShytoBuy we strive to offer the best possible customer service and we take great pride in the feedback we have received from our customers.
Outstanding

4.5
85.00% based on 11 Reviews
* Results may vary from one person to another.