Get free, discreet shipping on orders above £40 in the UK
100% Discreet Service
We offer discreet packaging, billing & delivery
Free UK Delivery
Enjoy free shipping on orders above £40
Customer Data Protection
Your data is safe and secure with us
Cranberry with Vitamin C
25,000 mg 180 Capsules | High Strength Cranberry Supplement
Buy 1

£9.99

£14.99
Buy 2

£17.98

£19.98 You Save 10%
Buy 3

£23.97

£29.97 You Save 20%

Buy now and earn 1 Comfort Point ?
Key Features
Ideal for natural defences and urinary tract
Perfect for the bladder
With Vitamin C for the maintenance of normal immune functions
Premium Cranberry extract supplement
1 or 2 capsules a day for 6-month or 3-month supply
Money Back Guarantee
Vegan
Dairy-free
GMO Free
Introduction
Give your daily routine a boost with our Cranberry with Vitamin C capsules! Maxmedix's high strength cranberry capsules are packed with a potent 25,000 mg pure cranberry per capsule to ensure you get the care you need. Cranberries provide a rich source of vitamins and minerals.
Feel all the benefits of cranberries and try our Cranberry with Vitamin C Capsules today.
Why Choose Cranberry Tablets?
A urinary tract infection is an infection in any part of your urinary system, such as your kidneys, ureters, bladder, and urethra. This can occur in both men and women, but women are at a greater risk of developing an infection. Symptoms can include a strong urge to urinate, a burning sensation when urinating, passing frequent and small amounts of urine, or urine that appears cloudy. Having bladder issues can be uncomfortable and annoying, so natural cranberry extract tablets can be a convenient way to help you deal with this frustration. That's where we come in!
Why Choose Cranberry With Vitamin C Capsules?
Our vegan and vegetarian-friendly capsules are a discreet way to look after your concerns without anyone having to know. Within each serving, you'll find a number of beneficial natural ingredients, including Cranberries and Vitamin C.
This natural supplement includes a whopping 25,000 mg of Cranberry extract per capsule, one of the highest potencies in the market. If you want to feel the benefits of cranberry tablets but don't want to take in all the added sugar of cranberry juice, these capsules could be a great alternative for you. What's more, you'll also find 100mg of Vitamin C per serving to look after your well-being needs. These easy-to-take capsules are sure to be a seamless addition to your daily routine!
Directions
Take one to two capsules daily with a full glass of water, preferably with a meal. You can take one capsule in the day and one in the night with your main meals, or take them at once. For optimal results, it is recommended that you take the capsules at approximately the same time every day.
Advice
Do not exceed the recommended daily dose. Food supplements must not be used as a substitute for a varied and balanced diet and a healthy lifestyle. If you are pregnant, breastfeeding, taking any medications, or are under medical supervision, please consult a doctor or healthcare professional before use. Discontinue use and consult a doctor if any adverse reactions occur. Not intended for use by persons under the age of 18.
Key Ingredients & Cranberry Capsules Benefits
Cranberry
Cranberries are a rich source of several vitamins and minerals, especially vitamin C. Cranberries are also a rich source of various bioactive plant compounds and fibres. All of this fruit's natural properties are known to be ideal for taking care of everything downstairs.
Vitamin C
Vitamin C is essential for a number of your body's functions. These include the normal formation of collagen, bolstering natural defences and for taking care of your bones, joints and teeth.
Does it really work?
A quick look at our reviews will show you how much our customers have benefitted! We have formulated our Cranberry supplement to give your body the support it needs to strive.
Are there any side effects?
We pride ourselves on using all-natural ingredients in our products which means there are no known negative side effects and you can have peace of mind when using them.
Who should take cranberry capsules?
Our cranberry supplement is very popular amongst of female customers, but this product is suitable for anyone. Our supplement provides a huge amount of vitamin C to help you tackle your day no matter who you are.
How long does it take to feel the effects?
Some customers report feeling the benefits within as little as a week, but we recommend taking it for at least a month to see the optimal results.
Is it suitable for all ages?
Anyone can use our products, but with all of our products, we generally recommend that they are taken by adults above the age of 18.
How and when should I use this supplement?
We recommend taking a tablet per day preferably with a meal.
What if it doesn't work for me?
We are confident that you will love our products, but we also understand that everybody is slightly different and may not feel the effects in the same way. We value our customers and want to make sure that they are 100% happy with their purchase which is why we offer our full money-back guarantee! If it doesn't work for you, we will refund you for your order!
Frequently bought together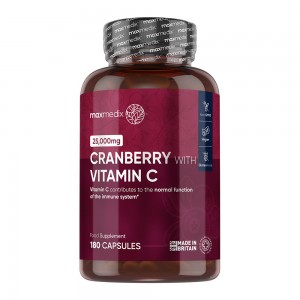 +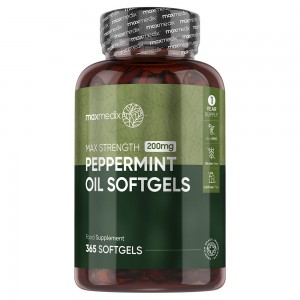 Customer Reviews
At ShytoBuy we strive to offer the best possible customer service and we take great pride in the feedback we have received from our customers.
Outstanding

5
90.48% based on 20 Reviews

* Results may vary from one person to another.