100% Discreet Service
We offer discreet packaging, billing & delivery
Free UK Delivery
Enjoy free shipping on orders above £40
Customer Data Protection
Your data is safe and secure with us
Maxmedix Peppermint Oil Softgel Capsules
200 mg 365 Softgel | Natural Bad Breath Supplement
Overview
Market-leading 200mg of pure Peppermint Oil per serving
Natural digestion supplement to combat bloating & gas
Refreshing scent for minty fresh breath
Designed to soothe your stomach & gut
Highly potent Peppermint, hybrid of spearmint & water mint
Easy to digest with high absorption & bioavailability
365 small, easy-to-swallow softgels - 1 year supply
Are you looking for a natural solution for bad breath? Made with pure peppermint oil, maxmedix Peppermint Oil Softgels are a discreet and natural way to tackle bad breath odours which may occur from your stomach, keeping your breath smelling fresh. In the form of easy-to-take softgels, these make for a quick & convenient addition to your day. So smile and take on the day with confidence with our Peppermint Oil Softgels today!
Gluten-free
GMP
Lactose Free
GMO Free
Buy 1

£14.99

£16.99
Buy 2

£26.98

£29.98 You Save 10%
Buy 3

£35.97

£44.97 You Save 20%

Buy now and earn 1 Comfort Point ?
Why Choose maxmedix Peppermint Oil Softgels?
Brushing your teeth isn't always enough. Bad breath may also be caused by an upset stomach, which needs to be tackled if you want to freshen your breath. Unfortunately, most mouth fresheners work externally, thereby giving us only temporary results. That's why we created maxmedix Peppermint Oil Softgels, a potent supplementthat works from within to target the root cause of foul smellscoming from your stomach and gut. With its refreshing minty scent, our softgel capsules help you get that fresh smelling breath you always desired!
Benefits Of maxmedix Peppermint Oil Softgels
Offering maximum potency among competitors in the market, Peppermint Oil Capsules 200mg by maxmedix are what you need to tackle all your digestive problems. Here's why this peppermint oil supplement is a smart choice for you!
Formulated after intensive research with 13+ years of industry experience by maxmedix experts.
Made with 100% natural ingredients with no GMOs to help you while causing no known harmful side effects.
Just 1 high-strength capsule a day to soothe your stomach and manage bloating, trapped wind & bad breath.
Fast-absorbing and highly bioavailable, you can quickly experience the benefits of peppermint oil capsules.
Gluten-free and dairy-free formula, safe for you if you have gluten intolerance or lactose intolerance.
GMP-certified and lab tested for purity & potency - now you can have peace of mind while taking these capsules.
Contains 365 easy-to-swallow capsules per pack, which means no worries about reordering for 1 year.
Comes with a 90-day full money-back guarantee to let you try its benefits worry-free.
How To Use Peppermint Oil Capsules
Simply take 1 Peppermint Oil Capsules 200mg daily with water and some food, ideally with your main meal. When to take peppermint oil capsules? Anytime is a good time! Having said that, to experience the best of peppermint capsules benefits, it is recommended that you take the softgel capsules around the same time each day for consistency. As this supplement is made from natural ingredients, it is safe for you to use with no known side effects.
Advice
Please read through the full list of ingredients before use to check for any personal allergens. If you are pregnant, breastfeeding or on medication, consult your doctor first. This supplement is not suitable for vegans or vegetarians.
What is peppermint oil good for?
Peppermint oil benefits include providing relief to your stomach and gut by helping manage trapped wind, bloating and other digestive problems. The oil of peppermint capsules also helps freshen your breath with a minty fresh smell.
What causes bad breath?
Bad breath can be caused due to problems with digestion, gums and teeth. It can also be caused by eating food or having drinks with a strong smell
How to get rid of bad breath?
To get rid of bad breath, you need to ensure proper food regulation and oral hygiene. Peppermint oil is known to be beneficial in alleviating bad breath problems with its refreshing properties. So, you can buy peppermint oil supplements to help you manage your foul-smelling breath.
Does this Peppermint Oil UK supplement really work?
A quick look at our 100+ Peppermint Oil capsules reviews will show you how much our customers are satisfied seeing the benefits of peppermint capsules! We have developed our softgels with premium peppermint oil to provide you with optimal results!
Does Peppermint oil reduce IBS symptoms?
Since Peppermint oil is known for its soothing properties that help manage bloating and trapped wind, these peppermint soft gel capsules can be beneficial for those experiencing IBS symptoms.
Are there any Peppermint oil capsules side effects?
We pride ourselves on using all-natural ingredients in our products which means there are no known negative side effects and you can have peace of mind when using this peppermint supplement.
Can you take Peppermint capsules every day?
Yes, we recommend you take our Peppermint capsules every day to experience optimal results. However, it is suggested not to exceed the daily recommended dosage.
Who should not use Peppermint oil?
Both men and women can enjoy our Peppermint oil capsules benefits. Having said that, we suggest you consult your doctor before taking our Peppermint softgels in case you're pregnant, breastfeeding or under any medication. This softgel is not intended for people under the age of 18 years.
Why is Peppermint oil better than Spearmint?
Unlike Spearmint, Peppermint oil is formulated with a potent blend of water mint and spearmint. Therefore, Peppermint has better potency and effectiveness than Spearmint.
What is the best time to take Peppermint oil capsules?
You can take Peppermint oil capsules at any time of the day. Having said that, since it's good for normal food regulation so it is a good idea to take this capsule before a meal.
What if it doesn't work for me?
We are confident that you will love our products, but we also understand that everybody is slightly different and may not feel the effects in the same way. We value our customers and want to make sure that they are 100% happy with their purchase which is why we offer our full money-back guarantee! If this peppermint oil UK supplement doesn't work for you, we will refund you for your order!
Frequently bought together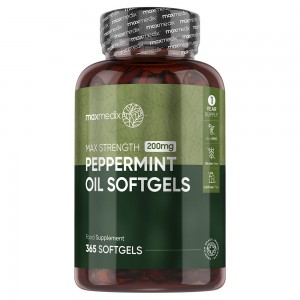 +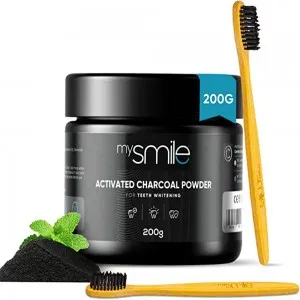 +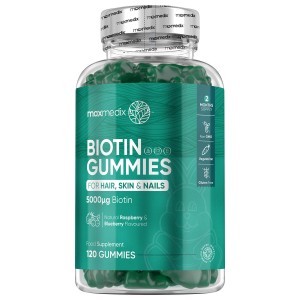 * Results may vary from one person to another.