100% Discreet Service
We offer discreet packaging, billing & delivery
Free UK Delivery
Enjoy free shipping on orders above £40
Customer Data Protection
Your data is safe and secure with us
Skin Doctors Instant Eyelift
Refreshing & Smoothing Serum
Overview
Beauty is said to be in the eyes of the beholder, if that's true, it must also be true that the most attractive feature of our faces can be considered to be our eyes! Despite that, they're so easily lost when surrounded by skin that can be puffy and wrinkled. Understanding the natural desire to improve such a situation, Skin Doctors created a revolutionary serum in Instant Eyelift.
Aims to tighten & tone beneath the eyes
Innovative formula merges beauty & science
Skin feels instantly refreshed
Hygienically dispensed from pump bottle
Contains no parabens
Impact for up to 8 hours
Product that you are looking for is no longer available.
The Window to Your Soul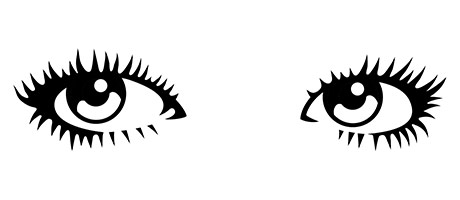 Our eyes have long been thought of as a vital aspect of our facial attractiveness, described as such from ancient poetry to modern movies. There's a reason the makeup industry has poured investment into products that superficially enhance the appearance of these glittering gems. But when they become clouded from view by fatigued, lined, puffed up skin, it's easy to feel like time has taken its toll. Reaching for a makeup brush is a tempting option, but often it worsens the appearance, and besides simply isn't an option for many of us. Surely plenty of us must wish we could reach for a product that, with only a swift swipe, could wipe away the impact of the years?
Bring Back Radiance
Some of us might find ourselves increasingly reaching for a stick of concealer, even though covering the concerns of this tricky, expressive and mobile area can be difficult. If you feel increasingly concerned about the look of the skin under your eyes, Skin Doctors' serum Instant Eyelift could be absolutely ideal. With ingenious active factors combined and packaged in a convenient and hygienic pump, it aspires to satisfy your desire to bring back your eyes' radiance. This breakthrough formula is world renowned, and used the the top Hollywood make-up artists, perfectly designed to smooth away the signs of puffiness, by creating a smooth matt base for make-up application.
Instant Eyelift By Skin Doctors
If there's one company raising the bar of skincare in the market today with an approach driven by research and innovation, it's surely Skin Doctors Cosmeceuticals - and that includes Instant Eyelift. Using remarkable understanding of the differing needs specific areas of skin can present, the expertly prepared serum makes use of innovative active factors in a cutting-edge formula. Saving you the trouble and discomfort of visiting a professional, you can take matters into your own hands to hone in the area that worries you most. The illuminating serum is certain to powerfully affect how you feel about the reflection in the mirror!
Complete Ingredients
Aqua (Water), Sodium Silicate, Carbomer, Hyaluronic Acid, Serum Albumin, Dextran Sulfate, DMDM Hydantoin, Glycerin, Ethylhexylglycerin, Caprylyl Glycol, Sodium Hyaluronate, Benzyl Alcohol, Dehydroacetic Acid.
Guidance For Use
Instant Eyelift is designed to become your favourite eye enlivening product! After using your choice of Skin Doctors cleanser to wash your face and then drying the skin, energetically shake the Eyelift dispenser and pump a small quantity drop onto your fingertips. In a sweeping semi-circular movement, apply a thin layer to the under-eye area. After applying, remain looking directly forward, and avoid moving your face for approximately 2-3 minutes.
Advice
Skin Doctors endeavours to achieve the highest caliber of premium skincare, with products inspired by intensive study and deep knowledge of skin needs. Having said that, before first using any skin application, you should always take the time to thoroughly check the complete ingredients list for any personal allergies. This serum is absolutely not intended for use on sensitive, irritated or damaged skin.

* Results may vary from one person to another.