1. Dorian Smith-Garcia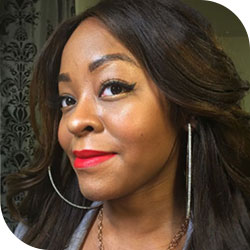 Under eye gels & lip balms..
About her: Founder and EIC of The Anti Bridezilla, a New York based bridal inspiration site that focuses on couture bridal fashion, beauty and destination weddings to non-traditional locales. Dorian is a bridal and beauty expert, who has been quoted on numerous online publications such as Brides.com, Bridal Guide Magazine, Refinery29, Bustle, Fox Atlanta & Fox Tampa and on print publications like Millennium Magazine.
She shares with us, her top 2 travel skin care tips:
Bloggers Tip: "1. I travel internationally often and as someone with dry skin, airplane air can really do a number on me. In addition to staying hydrated by drinking plenty of water on long flights, I bring a lightweight facial mist, cooling under eye gels and a good lip balm. I'm notorious for not sleeping well on flights even if I fly business or first class. So, the under eye gels help to keep my under eyes from looking haggard. "
"2. No one likes spills in their luggage, so wherever possible, I swap out a liquid product with a travel friendly solid or wipe. For example, instead of a liquid makeup remover, use a cleansing balm or wipes or swap out liquid foundation for a powder. An added bonus is that this can also help you meet those annoying size limits. "
2. Christina-Lauren Pollack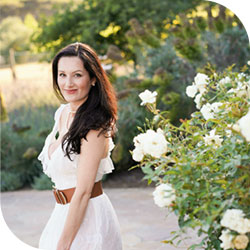 BB cream over foundation..
About her: Creator and Lifestyle Editor behind Inspirations & Celebrations - a contemporary lifestyle guide for modern women, Christina has collaborated with over 300+ top brands including Olay, Conair, Oscar de la Renta fragrances, Estee Lauder, Milani Cosmetics on campaigns and has appeared on InStyle.com, Shape.com, The Huffington Post, and other media.
For additional skincare during travel, Christina suggests:
Bloggers Tip: "Since airplanes often zap essential moisture from the skin, leaving it feeling dry and tight, opt for a hydrating SPF moisturizer that contains powerful antioxidants and natural emollients. If you want to perfect the look of your skin while travelling, skip face foundation and use a BB Cream instead, as it's infused with skin-boosting ingredients for double-duty protection."
3. Valorie Albertini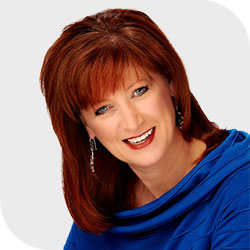 Use that Moisturising Mist…
About her: With 30 years of experience in testing as well as developing skin care and hair lines for major companies, including Sebastian, Tressa, and Murad, who have utilized her knowledge and expertise lecturing around the world from Tokyo to Rome, Janice's expertise lies in designing beauty solutions for women old enough to know and young enough to care.
Here's her simple travel beauty tips for flight travel:
Bloggers Tip: "The dry over circulated air on planes as well as airports and hotels leeches moisture from our skin. Hydrating the skin's surface needs to be done from the outside. A moisturizing mist is applied before makeup and re-applied multiple times during the flight. It dries clean, so no sticky feel."
BEAUTY ESSENTIALS YOU WILL NEED
Here's what our beauty bloggers have to say
4. K.D. Gates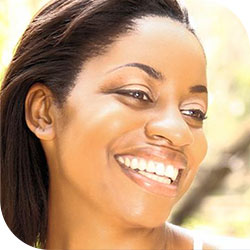 Sunscreen is priority..
About her: Holistic Skincare Expert, Founder & CEO of Celsaderm Skincare, K.D. believes that with the right combination of organic nutrients and skin-loving antioxidants, your skin can look and feel it's healthiest.
Bloggers Tip: "The #1 tip to take care of your skin while travelling is to protect it. Climate change affects the entire world, and more so in different parts and regions, making the application of sunscreen vital. To help save skin and counteract the harmful effects of pollution, it's important to apply a well-formulated SPF daily while travelling."
5. Roberta Perry
Hydrate your body and skin..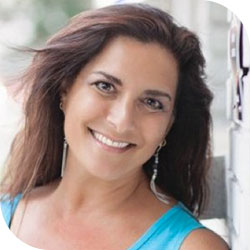 About her: Roberta Perry, being a working mum of 3, wanted a simple, effective solution for her dry, flaky skin, and found that the skin products on the market were not delivering on that promise. With no luck in the stores, she decided to make her own, first acting like a "mad chemist" in the kitchen along with her sister Michelle, and then doing extensive research on botanical oils and their benefits for skin. That is how ScrubzBody™ Skin Care Products was founded in 2006.
Bloggers Tip: She's a big fan of multipurpose products and here's her handy travel beauty tips that are also anti-ageing: "No matter what, my #1 tip is to drink water and lots of it. Adding lemon whenever possible. It will keep you focused, curb hunger and hydrate you from the inside out. No one wants to bring their entire bathroom of products with them when they travel, however, when you are on vacation, you still want to look incredible! That is where multi-tasking, use them anywhere on your body, products come in. Skin needs hydration most of all. Packing a smaller version of your favorite moisturizer and putting it on before flying and after showering will keep skin hydrated. Exfoliating before a big night out will have skin looking fresh and polished."
6. Lisa Cobb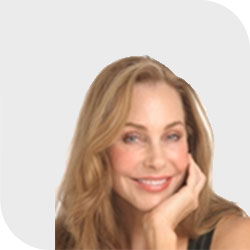 Exfoliate even on vacation..
About her: Owner of Luxury on Lovers, a high profile med spa in Dallas first opened in 2005, Lisa studied skin care extensively with her mentor, the internationally recognized aesthetic expert Rhonda Allison, and continues to stay up-to-date on the latest breakthroughs in skin care, nutrition, health and alternative healing modalities. Her favourite travel skincare tip is that she relies on exfoliation when travelling to experience radiant and clear skin.
Here's her tip along with a DIY scrub recipe:
Bloggers Tip: "The ground rule of basic skincare is to exfoliate your skin. Your body sheds skin cells at an amazing rate every minute of every day. If you don't get rid of the dead skin cells, they'll just set in on your skin making your skin look dull and dry. No matter how much lotion you use, you're never going to have glowing skin if you don't exfoliate. You'll want a gentler facial exfoliator for your face and neck and 1-2 times per week is sufficient. Grab a body scrub and hit the shower no matter where you are in the world."
"Here is a homemade go to:
Use 1-part organic coconut oil to 1-part turbinado sugar or Himalayan salt. Gently rub your exfoliator in circular movements on your entire body from the shoulders down and rinse clean. Continue to do this 2-3 times a week for year-round beautiful skin."
7. Caleb Backe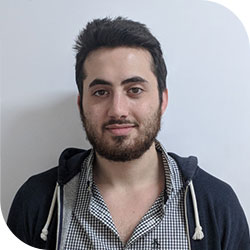 Sun protection is a must..
About him: A Health & Wellness Expert for Maple Holistics, Caleb Blacke is dedicated to creating cruelty-free, natural, and sustainable personal care products. For Blacke, protecting your skin from the sun must remain a priority when travelling or on vacation.
Bloggers Tip: "You only get one set of skin- so even if you're on vacation; you're never on vacation from proper skin care. Adjustments to your skincare routine really depend on how and where you're travelling. But the golden rule is to always protect your skin from the sun. That means using moisturizers or other lotions with SPF in them and wearing a hat to protect from the sun's rays. This will limit sunburn and signs of aging and will help prevent the risk of skin cancer too."
8. Dr. Clarissa Shetler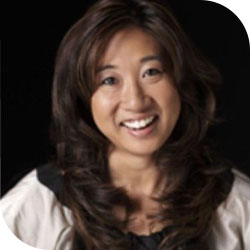 Wash your hands..
About her: Founder of skin care company C2 California Clean, Dr Clarissa has her doctorate in pharmacology and is a skin care expert. With a passion for spreading awareness about the toxicity of synthetic daily skincare products, she came up with a skincare line that delivers results without compromising your health. According to her, the #1 travel skin care tip is to wash your hands frequently.
Bloggers Tip: "People have been told one million times to drink water and bring a good face cream with them during their travels, but what's so underrated is washing your hands!! Overdo it while travelling (or bring antibacterial wipes). Think about the steering wheel, airplanes, hotels then how often you mindlessly touch your face. Breaking out becomes so common while travelling because highly populated areas are crawling with germs and rubbing your eyes, propping your chin up, etc…adds up."
9. Hillary Kline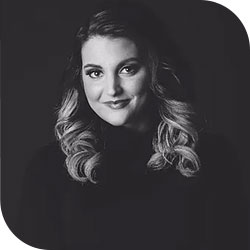 Facial Mist is Bae..
About her: Freelance makeup artist and beauty blogger, Hillary is currently a beauty and lifestyle expert on TV for Twin Cities Live and Local 5 Live. Her makeup tips and recommendations have appeared in: The New York Times, Marie Claire, Bravo, Reader's Digest, The List, SheKnows, Buzzfeed, Bustle, The Living, and more!
Bloggers Tip: "Facial mist is my BFF. I absolutely love bringing facial mist with me during my travels, especially super long trips. It is a great way to refresh the skin throughout the day and will rejuvenate the skin. I love using Garnier SkinActive Micellar Cleansing Water and put it in a travel-sized spray bottle – it is easy to use and gives my skin some extra plumpness!"
MAKE-UP
10. Zondra Wilson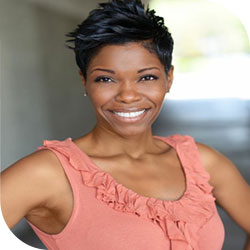 Less or No Makeup..
About her: Former actress and writer, Zondra Wilson is the founder of Blu Skin Care, a company that makes creations committed to being nutritious for your skin and as close to 100% USDA certified organic where possible.
Zondra believes that you should avoid wearing too much makeup when travelling.
Bloggers Tip: "It's important to note that while travelling it's wise to apply less makeup. Why? Because lots of makeup is likely to contribute to your skin drying out more than normal. Dry skin can cause your skin to peel and this isn't a good look while vacationing. You want to enjoy your trip instead of worrying about what you look like. Be sure to remove your makeup each night before bedtime. You can use wet wipes if you have to…just get it off. "
11. Jenny Wu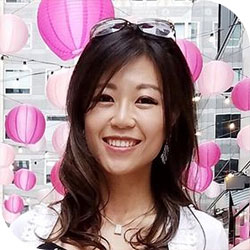 Carry travel-friendly products..
About her: Beauty and Lifestyle Blogger, Jenny Wu is passionate about all things skincare and helping us make informed beauty purchases with research-backed resources. She regularly shares detailed product reviews and practical beauty advice with her readers.
Bloggers Tip: "My #1 tip for skin care while travelling is to pack tried-and-true products that you know works well for your skin. A lot of people (myself included) are tempted to pack a bunch of sample size products, often ones we've never tried before, because the size is convenient. However the climate, air quality, food, or and just being in a different environment can cause our skin to act out and be more sensitive than usual, so the last thing we want to do is irritate it further by introducing a tonne of new products."
12. Judy Chapman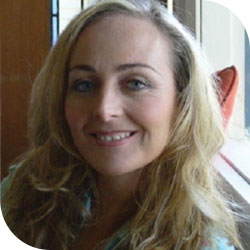 Hyaluronic acid all the way..
About her: Spa Curator, former Editor-in-Chief of Spa Asia magazine and author of 4 books on aromatherapy and spas, Judy Chapman travels around 7 months a year setting up spas and curating skincare, candles, teas and aromatherapy products in Australia, Bali, Myanmar, New York, Crete, and the Middle East.
Bloggers Tip: When asked what product works best for her when Judy exclaimed "The product that works best for my skin in-flight is hands down Hyaluronic acid. I buy it in bulk from a chemist friend of mine and slather it on my face, neck, decollete and hands - from the start to end of my journey - it really works!"
THE SKINCARE MASKS
13. Lauren Lee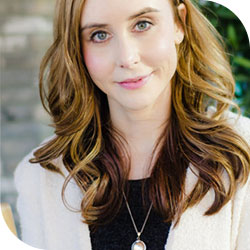 No travel with Sheet masks..
About her: Korean beauty guru, skin care expert and Style Story's Founder, Lauren regularly shares her knowledge of K-beauty and trends in the media and collaborates with other Australian businesses to bring and distribute Korean Beauty products to Australia.
When asked if there is one product she prefers to carry when on-the-go, she says:
Bloggers Tip: "The one thing I never leave home without is a stack of Korean sheet masks. They come in a single piece and are easy and quick to use on the go. They're TSA travel approved, containing 25ml or less of liquid in each pack. Travelling (especially long distance) is stressful on your skin, so sheet masking is the perfect way to soothe, hydrate and relax a little."
14. Erin Murphy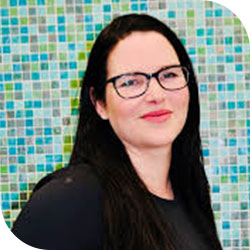 Moisturise heavily..
About her: With a decade of clinical experience in dermatology, cosmetic surgery, and aesthetic medicine, Erin is currently a core team member to Restore SD Plastic Surgery's staff with her extensive knowledge and intense desire to help others achieve beautiful results. She's a big fan of hydrating skincare masks which are her ally on all her trips.
Bloggers Tip: "My #1 skin tip for travelling is to hydrate! Generally any form of travel is going to cause a little bit of stress, and that stress will show up in your skin. Additionally, if you're travelling by plane the recycled air is really going to dry you up and steal any moisture your skin has. I recommend packing a couple of hydrating sheet masks and try to do one every night. The actual mask portion helps to make an occlusive barrier on the skin for maximum ingredient penetration. For your body, a heavier moisturizer with ingredients like shea butter, ceramides, or aloe is going to be your best bet."
15. Georgina Hutchings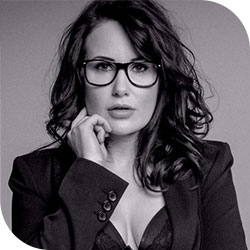 Hydration is the key..
About her: A successful aesthetic blogger, Georgina has been indulging in every new treatment available in a bid to look and feel younger and more beautiful! She shares her honest reviews and feedback on her blog, and has also written for and been featured in the Daily Mail, The Independent, Forbes and more.
Bloggers Tip: "My number one tip is to keep the skin hydrated. Drink plenty of water, carry a base cream that has hydrating properties and use sheet masks. They will stop your skin from drying, becoming grey or dull in appearance and make it look and feel plumper."
THE DIET
A healthy regime is also the guarantee of beauty during a trip. It should consist of fresh skincare rich in vitamins to maintain health and enshrine beautiful skin. It is strongly recommended to eat as much fruits and vegetables as possible with every meal. Many will say that it is no longer a vacation if you feel forced to eat a certain way. However, it is quite possible to have some dishes that are a little greasy and spicy, and to balance this with other flavors. The trick is to moderate your consumption
16. Katelyn McCullough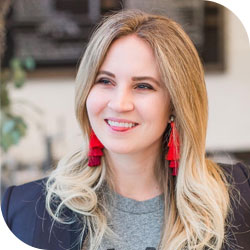 Bring in the greens..
About her: Co-Founder of Elwynn + Cass, LLC, a beauty concierge service, Katelyn McCullough and her team provide their clients personally matched hair + makeup for weddings, parties, & events.
Bloggers Tip: "My #1 skin care tip while travelling to make sure you get your greens in. Whether this is through real food (ideal) or through a green supplement (Superfood Greens, etc.), as the vitamins and minerals keep my digestion on track, which is one of the main determinants of healthy skin. Also get plenty of rest when you can. Tired skin is more likely to break out and look worn. "
17. Fiona Gilbert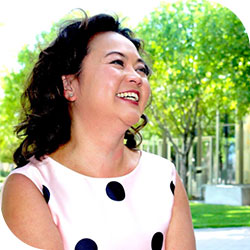 It's all about the gut..
About her: Fiona Gilbert, with her Biohacking knowledge, helps you build a more resilient and productive body and mind using wearable bioenergy technology, supplementation, nutrition, movement science & whole body vibration. She designs personalized, intelligent self-care for those who want to have full control over their own lifestyle.
Bloggers Tip: "I'm a frequent flyer and someone who takes care of people's health and beauty from the inside out. #1 tip for taking care of skin while travelling - make sure your gut is happy and healthy. Especially when travelling, we are exposed to new foods, potential food poisoning and just being "off" our usual routine. So I always travel with activated charcoal supplements and probiotics."
18. David Barbour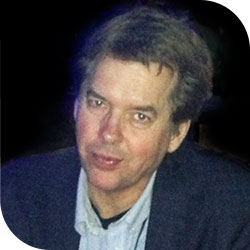 No processed foods..
About him: David Barbour is co-founder of Vivio Life Sciences, a wellness company that applies fundamental biological study to help others target their health, natural beauty, and well-being.
Bloggers Tip: "If you eat a clean, light diet with minimal processed goods you provide skin with the proper amino acids, vitamins, and minerals. Amino acids, for keratin, collagen, and elastin proteins, also for natural vasodilation qualities. Vitamins, for antioxidants, and in accord with amino acids also exert great wound healing properties, and many other benefits. Minerals, for maintaining your electrolyte balance which is crucial for overall health, skin and energy. While travelling there are a lot of unforeseen and uncontrollable events, many that will negatively impact your skin health until you return to the status quo, however you can maintain a strong foundation for healthy skin through diet, at home and while travelling."
FOR THE MEN
19. Niall Sullivan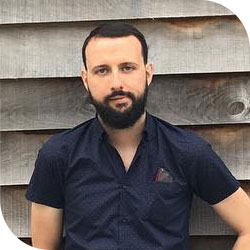 For the Beardos…
About him: Digital marketer and popular blogger, Niall Sullivan's website Feedspot was named as one of the Top 20 beard blogs on the internet and was included by PR Newswire in their list of five beard blogs that they love the most. Here's his suggestion for the beardos out there.
Bloggers Tip: "To protect the skin underneath your beard, carry a travel-sized beard oil and brush and use daily. Using smaller products makes it easier to use them on the go and gives you more space in your wash bag."
WHAT TO AVOID?
20. Michele Paiva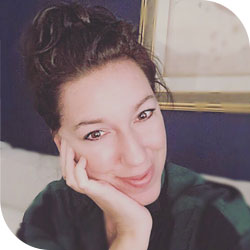 Keep away from the linens..
About her: Michele is the Founder of Paiva, the first (and only) Psychodermatology Skincare Line for your skin, soul & psyche. Featured in top media, PETA approved and Leaping Bunny Certified, the brand believes that beauty and happiness are from the inside out.
Bloggers Tip: "My #1 travel skin care tip is to focus on sleep with your far away from textiles. Trains, planes and vehicles are not cleaned as thoroughly, and you could easily pick up the face sebum, sweat, products or skin cells, of several strangers. Also, hotels often use heavier detergents. Of course, using a heavier serum on travel days, gives extra support. Make sure, this sleep is textile free, and you aim for 20 minute naps."