100% Discreet Service
We offer discreet packaging, billing & delivery
Free UK Delivery
Enjoy free shipping on orders above £40
Customer Data Protection
Your data is safe and secure with us
Prosolution Gel
60 ml Gel | Male Enhancement Formula
Overview
A clear gel that you apply 15 minutes before intimate activity, ProSolution Gel aspires to help improve your performance and strength. Each pocket-sized 60ml tube contains a range of carefully formulated, natural ingredients so that only a few drops are needed. Its transdermal technology means that the gel is absorbed straight into the skin, leaving no residue or stain, so nobody else needs to know!
Safe to use solution that avoids pills
A clear, non-sticky gel that absorbs fast
Can be used as a part of foreplay and it is edible
Take the fun with you with this 60ml tube
Apply 15 minutes before your intimate moments
Vegan
Gluten-free
Halal-friendly
Kosher-friendly
Free Delivery on all UK orders over £40.

Buy now and earn 4 Comfort Points ?
What Is ProSolution Gel?
ProSolution Gel is a clear, quick drying liquid that offers an effective method of giving a man more strength and endurance that also appears thicker and fuller than before, without the need for pills or surgery.
This is a male enhancement gel that has been designed as a helping hand in increasing control. This product also endorses improvements in the rate at which you recover between your intimate sessions, meaning that you could engage in multiple performances if you desire.
How Do I use It?
ProSolution Gel is developed to be used as you need it. All you have to do is thoroughly massage several drops of the gel onto the shaft, shortly before intimate sessions and ensure it has been completely absorbed. This way you can avoid transfer to your partner, or any clothes you put on.
This male enhancement system has not been designed as a lubricant; therefore it is recommended that you do use it as such. This being said, if you incorporate ProSolution Gel as a part of foreplay, why not have your partner massage it in for you, to increase the suspense and pleasure. Moreover, it is edible, with a minty scent, so is safe for oral fun.
How Does ProSolution Gel work?
This male enhancement system makes use of several natural extracts that are rapidly delivered into the spongy tissues of the shaft through transdermal technology.
The main ingredient is an amino acid that the body converts into nitric oxide. This chemical is fundamental to personal health as it helps to dilate the vessels that carry blood into your private area. In short, if there is a greater amount or blood flowing into the private area, then firmness, strength and stamina can all be improved.
When Will I See Results?
You may never have to miss the moment again, because this ProSolution Gel makes use of transdermal technology to get to work as soon as it is applied. We recommend that you apply ProSolution Gel 15 minutes before intimate activity, in order to give the formula time to absorb.
What Are The Ingredients Of ProSolution Gel?

Aloe Vera
A plant that has used in herbal medicine since the first century AD. It was also buried alongside the Pharaoh's of ancient Egypt, because it was believed to be the "plant of immortality".

Bearberry extract (uva ursi)
Growing in colder climates such as North America, bearberry has been used in folk medicine since the 12th Century. This herb went onto appear in the London pharmacopeia in 1788. Bearberry extract has also been shown to be beneficial to skin tone and skin lightening.

Algae extract
More commonly known as seaweed, this underwater plant is used all across Asia, but also in parts of the United Kingdom, America and Europe.

Mango butter
According to Ayurveda, mango is an aphrodisiac that improves semen count and vitality

Menthol
This organic compound has been included in many ingredients lists for many reasons, including its ability to provide a cooling sensation on the skin.

Vitamin C
Not only does Vitamin C play a vital role in nutrition, it has also been shown to be an antioxidant and to have a key role in the immune system.
Are There Side Effects?
There have no reported side effects from consumers that have used this male enhancement system and it should not numb your partner.
You might be experiencing a light tingling sensation when it is first applied; this is the anaesthetic-like ingredient in the product stimulating this feeling in your shaft. This is normal and you shouldn't be alarmed, in fact, many find this sensation pleasurable. If you have broken skin on your shaft, then do not use prosolution Gel, as this can create irritation.
Frequently bought together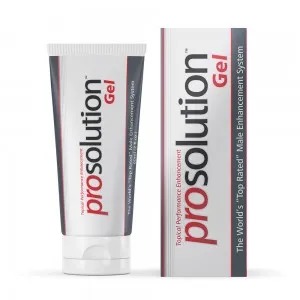 +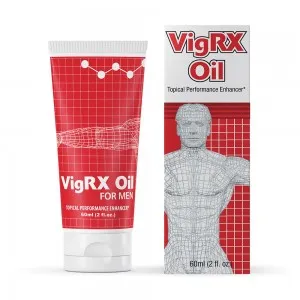 VigRX Oil
60 ml Oil | Topical Performance Enhancer
£39.99
+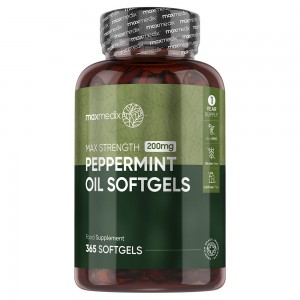 * Results may vary from one person to another.