100% Discreet Service
We offer discreet packaging, billing & delivery
Free UK Delivery
Enjoy free shipping on orders above £40
Customer Data Protection
Your data is safe and secure with us
Mysmile Activated Charcoal Powder
Ideal To Brighten Your Smile
Notify me when this product is back in stock
Great! We'll notify you when this product comes back in stock.
You have already subscribed for this Email Address.
Product that you are looking for is no longer available, please select from an alternative below.
Are you looking for a brighter, more vibrant smile, while keeping plaque and bad breath at bay? Try EcoMasters Mysmile Activated Charcoal Powder. Made from our finest coconut charcoal powder and flavoured with fresh peppermint, the porous composition of this mineral is highly absorbent and can help to control odours and surface stains to leave you with brighter teeth and a healthier mouth.
What Is Eco-Masters mysmile Activated Charcoal Powder?
Made with the finest, sustainably sourced coconut Activated Charcoal, this tooth powder can help reduce plaque, improve the appearance of surface stains and cleanse the mouth of impurities and bacteria that can cause bad breath. Regular use of this product has the potential to hinder further staining caused by drinking beverages such as tea, coffee and red wine, and can keep the natural colour of your own enamel stinging through.
What Are The Benefits?
If you suffer from bad breath, the activated charcoal in EcoMasters tooth powder has been known to detoxify the mouth and gums by regulating plaque acidity and bacteria. The highly absorbent charcoal used in our product helps to bind toxins and lift them away from your teeth and gums. As well as this, it helps in removing surface stains, including those caused by coffee, tea and red wine, to reveal the natural colour of your own enamel.
Who Is It For?
EcoMasters mysmile tooth powder is a great solution for anyone looking to regain a healthier mouth and more vibrant teeth. More specifically, this product can be beneficial for those who wear braces, as the light abrasive properties can help to remove plaque and bacteria more effectively. It is also a great option for anyone that smokes or drinks tea, coffee or red wine, as it can help with the build-up of stubborn surface stains.
Ingredients
Coconut Activated Charcoal (90%), Calcium carbonate (7.9%), Peppermint (Mentha Piperita) Powder (1%), Stevia (0.5%), Potassium Sorbate (0.6%).
Directions
Use only as directed.
Advice
Keep out of the reach of children. Add more water consumption to your routine when using activated charcoal. If you have a pre-existing condition, consult your dental care provider before use.
Does charcoal powder really work?
A quick look at our 100+ positive reviews will show the great effects our customers have seen, but we have created our products with extensive research to produce optimal results.
Is it safe to use?
We pride ourselves on using all-natural ingredients in our products which means there are no known negative side effects and you can have peace of mind when using them.
What if it doesn't work for me?
We are confident that you will love our products, but we also understand that everybody is slightly different and may not feel the effects in the same way. We value our customers and want to make sure that they are 100% happy with their purchase which is why we offer our full money-back guarantee! If it doesn't work for you, we will refund you for your order!
Frequently bought together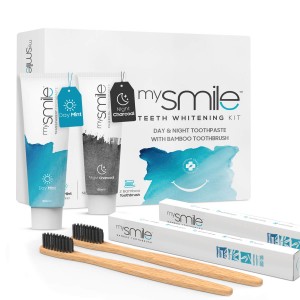 +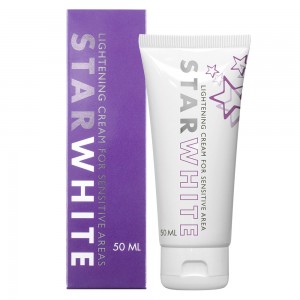 Star White
50 ml Cream | Lightening Cream for Sensitive Areas
£29.99
Customer Reviews
At ShytoBuy we strive to offer the best possible customer service and we take great pride in the feedback we have received from our customers.
Outstanding

4.5
93.05% based on 94 Reviews

* Results may vary from one person to another.