Get free, discreet shipping on orders above £40 in the UK
100% Discreet Service
We offer discreet packaging, billing & delivery
Free UK Delivery
Enjoy free shipping on orders above £40
Customer Data Protection
Your data is safe and secure with us
Foligain™ Trioxidil Solution for Men
59 ml Spray | Triple Action Complete Formula with 10% Trioxidil
Overview
Foligain for Men with 10% Trioxidil™ is an intensive topical solution designed to help strengthen and take care of thinning hair. Specially designed for men, this carefully selected blend of clinically studied ingredients uses its innovative triple action complex to help the hair deep down. With just a few sprays a day, this topical solution is easy to use and could help on the journey to support healthy hair growth.
Designed to take care of thinning hair
Promotes healthy scalp conditions
With moisture-lock technology
Unique triple action formula
With Trioxidil™ exclusive to Foligain
No fuss spray application
Notify me when this product is back in stock
Great! We'll notify you when this product comes back in stock.
You have already subscribed for this Email Address.
Thinning Hair In Men
Thinning hair is a big issue amongst many men, with around 85% of men experiencing hair thinning to some extent by the time they're 50. There are many different factors that may cause hair to thin in men. Some of these potential causes may include: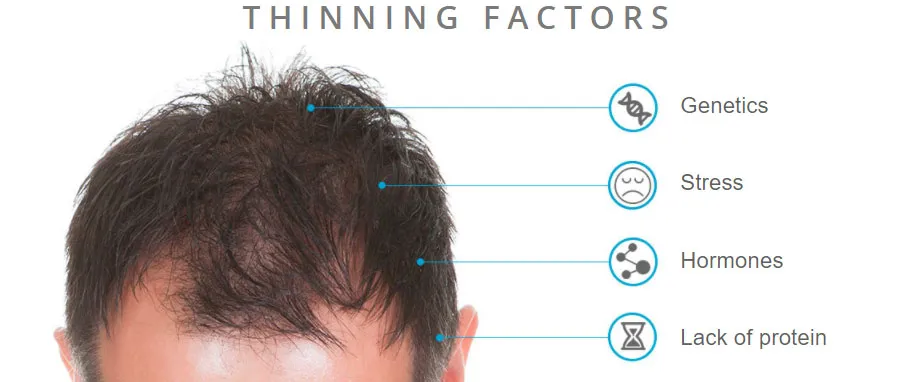 Some of these factors, especially genetics and hormones play a large part in thinning hair. This is because they can affect testosterone levels in the body. A big cause of thinning hair is caused by DHT action, which is mediated by the enzyme 5 alpha reductase (5?-reductases) in the hair follicles. This enzyme is present in small amounts in the muscles and is responsible for converting testosterone into DHT. DHT causes the hair follicles to shrink and inhibits its growth, resulting in fine and thinning hair. This is why blocking this DHT and balancing 5 alpha reductase levels can be a key way in helping with thinning hair and allowing it to grow thick and healthy.
Foligain For Men with 10% Trioxidil™
This intensive topical spray is formulated with a one of a kind triple action complex designed specifically for thinning hair in men. Developed by a team of hair care experts, the Trioxidil Triple Action formula uses clinically tested bioactive ingredients and is unique to Foligain and its range of hair care products. The liposphere micro-emulsion technology works to infuse the hair with this exclusive 10% Trioxidil™ triple action formula that works on three fronts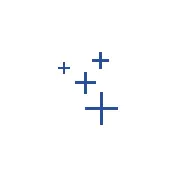 Follicle Strength
The natural formula can provide beneficial proteins that can help to strengthen and revitalise the hair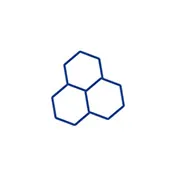 Matrix Vitality
Carefully selected bioactive ingredients work to look after the thinning hair to help fortify the follicles from within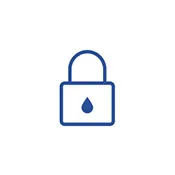 Moisture-Lock
Helps support scalp health by sealing in nutrients and the skins moisture so then it's ready for healthy hair
Ingredients
The special combination of ingredients that makes up the Foligain for Men with 10% Trioxidil™ formula is what makes this intensive topical spray so unique. Each ingredient has been carefully selected for its beneficial properties and for how they fit into the Trioxidil™ triple action formula.

Acetyl Tetrapeptide- 3
As a naturally occurring tetrapeptide, acetyl tetrapeptide-3 is most commonly found in the cosmetics industry. This ingredient has also been studied for its beneficial effect on normal healthy skin and scalp.

Horsetail
Commonly made into a herbal tea, horsetail can be used for its many health benefits. One of the main benefits of horsetail is that it contains high levels of the minerals Silica and Selenium. Silica is a compound that is known to help strengthen the nails and hair so can be very beneficial.

Vitamin E
As one of the most popular vitamins found in both skincare and hair care, vitamin E is most well known for its soothing and moisturising properties. When used for the hair it can help to nourish the strands and the roots and help to lock in needed moisture.

Clover Flower Extract
Also known as Trifolium Pratense, this special ingredient is a good natural source of Isoflavone molecules. Its main active compound, Biochanine-A, has been increasing in popularity lately, especially in the male cosmetic industry.

Aloe Vera
Commonly used to help soothe burns, aloe vera has many other beneficial properties. As a 100% natural ingredient, its fresh, hydrating and soothing effects make it perfect for helping the hair to stay healthy and nourished. It is also easily absorbed making it ideal as a natural ingredient for the scalp and hair.

Pea Sprout
Peas belong to the fabaceae family and are rich in isoflavones. The sprouts from these peas are the young shoots that develop from germinating seeds. Sprouts that are a few days old are said to have an extremely high level of healthy nutrients including vitamin C.

Castor Oil
Also known as Ricinus communis, castor oil is considered a deeply hydrating oil. It can not just be beneficial for the skin, but also for the hair and scalp. Castor oil contains ricinoleic and omega-6 essential fatty acids, which can be helpful in regards to circulation and the scalp. The oil can also help to strengthen and nourish the follicles.
Foligain for men with 10% Trioxidil™ is made up of a range of natural ingredients that have gone through rigorous testing and research to ensure the highest quality. The special formula that makes up this intensive topical spray uses no parabens, sulfates or phthalates and is not tested on animals.
Full List Of Ingredients
Propylene Glycol, Aqua, Butylene Glycol, Dextran, Acetyl Tetrapeptide-3, Trifolium Pratense (Clover) Flower Extract, Polysorbate 80, Glycerin, Hydrolyzed Jojoba Esters, Citric Acid, Panax Ginseng Root Extract, Arginine, Acetyl Tyrosine, Arctium Majus (Burdock) Root Extract, Hydrolyzed Soy Protein, Polyquaternium-11, PEG-12 Dimethicone, Calcium Pantothenate, Zinc Gluconate, Niacinamide, Ornithine HCl, Citrulline, Glucosamine HCl, Biotin, PPG-26-Buteth-26, PEG-40 Hydrogenated Castor Oil, Apigenin, Oleanolic Acid, Biotinoyl Tripeptide-1, Lactic Acid, Milk Protein, Copper Peptide, Aloe Barbadensis (Aloe Vera) Leaf Extract, Allantoin, Pisum Sativum (Pea) Sprout Extract, Serenoa Serrulata (Saw Palmetto) Extract, Equisetum Arvense (Horsetail) Extract, Lecithin, Retinyl Palmitate (Vitamin A), Tocopherol (Vitamin E), Ascorbyl Palmitate (Vitamin C), Panthenol (Vitamin B5), Phenoxyethanol.
How To Use Foligain For Men With 10% Trioxidil
To use, simply apply 4 sprays to the scalp twice a day directly onto the desired area. Massage the topical solution into the scalp with your fingertips for several minutes then your wash hands with soap and water. The intensive formula should then be left on the scalp for at least 4 hours, but can also be left on indefinitely if preferred. To get the most out of this product, combine this intensive formula spray with the Foligain for Mens stimulating shampoo, conditioner and supplement.

* Results may vary from one person to another.