Discreet Service
Plain packaging and discreet billing.
Free UK delivery on orders over £40
Save on postage today
Customer Data Protection
Your data is safe and secure with us
HemaPro Pills
60 Capsules | Dietary Supplement for Piles
Overview
HemaPro Pills are a discreet and natural approach to help you manage a common embarrassing problem. Created with research into the influencing factors on the area, HemaPro's expert blend of botanicals can help with the normal function of your digestive system and the natural circulation of your blood. Save yourself from having any awkward conversations with your doctor and manage your discomfort with these discreet and easy to take pills today!
Natural supplement
Ideal for normal digestion
With broad-ranging fibre complex
Enriched with Arginine & Calcium
60 capsules for a month's supply
GMO Free
Expert Formula
Men & Women
High Strength
buy 1

£24.95

buy 2

£44.90

£49.90 You Save 10%
buy 3

£59.88

£74.85 You Save 20%

Buy now and earn 2 Comfort Points ?
What Are The HemaPro Pills?
Piles can be an uncomfortable and embarrassing problem to manage. But don't worry, you're not alone! Did you know that piles are experienced by 75% of the population? The HemaPro pills are a discreet method to help you manage this discomfort conveniently. They are easy to take, and contain the finest natural ingredients known to help with this uncomfortable problem.
How Can A Supplement Help My Hemorrhoids?
Hemorrhoids, also known as piles, are a common development that can occur when veins swell in and around the anus, due to pressure. Before going to the doctors, often, they can be dealt with using hemorrhoid pills at home. Many believe natural options to be the most ideal pills for hemorrhoids as they offer a soothing, naturally-driven approach that's focused on helping the normal circulation of your blood. Save yourself from having an embarrassing conversation and a trip to the doctors with the discreet HemaPro pills today!
Full List Of Ingredients
Bulking agent: Calcium salts of orthophosphoric acid, Ispagula seeds dry extract (Plantago ovata forssk), Coating agent: HydroxyproplymethylCellulose (clear vegetable capsule), Guar gum dry seeds extract (Cyamopsis tetragonoloba), Wheat germ dry extract seeds (Triticum aestivum L.), L-Arginine hydrochloride, Lactobacillus Acidophilus, Oat seeds dry extract (Avena sativa L.), Dry grain rice extract (Oryza sativa L.), Marshmallow root dry extract (Althaea oficinalis L.), Elm bark dry extract (Ulmus pumila L.), Barley sprouts aerial part dry extract (Hordeum vulgare L.), Apple pectin, Anti-caking agent: stablilizer (Vegetable magnesium stearate (E470b)) and Silicon dioxide (E551), Black pepper fruit dry extract (Piper nigrum L.), Coating agent: Colourant: anti-caking agent (Silicon dioxide (E551))
How To Use
Simply take 2 capsules every day, with a large glass of water and preferably alongside a meal. To get the most out of the supplement, we suggest taking the pills on an ongoing basis, or until you feel that your discomfort has calmed down, and investing in long-term use.
Please take the time to read through the full ingredients before taking, checking for any personal allergens. If you are taking any medication, are pregnant or breastfeeding, check with a professional before taking.
Frequently bought together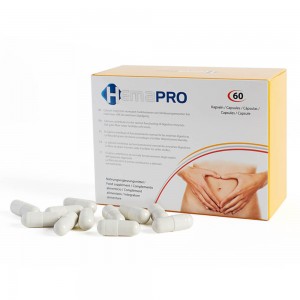 +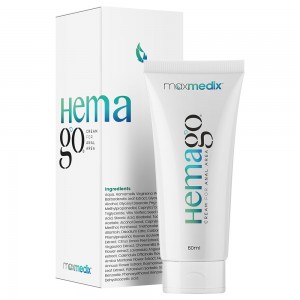 * Results may vary from one person to another.