Eco Masters mysmile Teeth Whitening Kit
Brighten Your Smile
Don't we all want a glowing, beautiful smile? White, shining teeth are a fantastic sign of healthy attractiveness. But for many reasons, over time most of us end up with teeth that look yellower or greyer than they once did. You can address this confidence-knocking worry without visiting a dentist, the Eco Masters mysmile Teeth Whitening Kit is ready and waiting to help you. With a perfect approach that considers your convenience and aims to speedily work away, you could be one step away from your perfect smile!
Perfect for a brighter smile
Enriched with botanicals
Six day intensive program
Comes with light, tray & gel
Shade guide & manual included
Vegan
CE Certified
Men & Women
Vegetarian
Free Delivery on all UK orders over £35.
A Glowing Smile
Our smile is one of our most radiant expressions - but for a number of reasons, you can lose the glowing whiteness of our youth! Tea, coffee, smoking and red wine can leave a mark, as well as simply time and insufficient brushing. The effect of these varies from person to person, but many of us look at Hollywood stars and wish we could enjoy that bright whiteness in our teeth. Equally, expensive professional help is out of the reach of many of us, and whitening toothpastes don't always do the job. If you want to bring back your confidence, at ease and in your own home, you can buy a premium home kit, effectively illuminating and lightening tooth colour. A gorgeous grin and whiter teeth are within your reach!
Eco Masters mysmile Teeth Whitening Kit
If you want to target your teeth colour with a powerful blend of botanicals, Eco Masters have created the mysmile Teeth Whitening Kit - just for you! These work to potently augment the illuminating process. Blended into the powerful gel, the kit overall provides a powerful method that equally cares for your teeth and gums. The tray is perfectly designed to fit your teeth and ensure the gel's placement, while the light activates the process. And so that you can keep an eye on your progress, there's a shade guide too. Everything you need is included, so that you can beam away with pride.

Grapefruit Seed Extract
This fruit is exceptionally well known for its refreshing, uplifting traits. But did you know that it can cleanse and purify, too? It is included to dissolve and polish away any accumulations, to leave a radiantly clarified surface.

Aloe Vera
It's important to offer the most pleasant sensation possible while applying compounds to this sensitive area. Aloe Vera is a historically and globally regarded botanical, understood to refresh, hydrate and cool the area.

Chamomile Flower Extract
This precious plant derivative has been loved by traditional practitioners for centuries, and is still respected today. It is absolutely perfect for calming and soothing, while leaving a relaxing scent and sensation.

Menthol
There's no denying that mint has a prime place in the herbal history of tooth care! This plant offers a delightful, iconic flavour and fragrance. Especially in the powerful form of menthol, has incredible cooling abilities, while stimulating other factors.

Bromelain
This remarkable enzyme is taken from the stalks of pineapples, a fruit well known for its deeply cleansing traits. Thought to help break down build-ups on teeth's surface, it's increasingly associated with achieving a refreshed, radiant smile.
Complete Gel Ingredients
Sodium Bicarbonate, Sodium Chlorite, Citrus Grapefruit Seed Extract, Aloe Vera, Cranberry Seed Oil, Chamomile Flower Extract, Glycerol, Propylene Glycerine, Deionized Water, Carbomer, Xanthan Gum, Menthol, Pineapple (Bromelain).
Instructions
Use the mysmile Teeth Whitening Kit twice daily. Attach the mouth tray to the teeth whitening light (make sure to remove plastic battery protector before first use). Apply one quarter of a syringe of whitening gel into each side of the mouth tray. There should be just enough to coat the front surface of your teeth without touching your gums. Place the mouth tray over your teeth, and wipe off any gel that is in contact with your gums. Press the start button to commence the ten minute countdown. Close your mouth to fix the tray in position. Once the light automatically turns off and you hear the prompt tone, remove the mouth tray. Rinse your teeth with warm water, then take off the mouth tray from the whitening light and clean it. For fully optimal results, repeat this whitening procedure for six to twelve consecutive days. Read complete instructions prior to first time use.
Extra Info
The mysmile Teeth Whitening Kit is ideal for sensitively but powerfully enhancing the brightness of your smile. However, it is not suitable for use by children, pregnant women, those with significant gingival concerns or those who have recently experienced an oral operation. The gel is designed only to be used on teeth, and should not be swallowed. Quickly rinse any clothes or skin of spilled gel. It's ideal that you avoid smoking, or consuming red wine, coffee, tea, coke, curry, food & beverages with dark colouring during whitening period and for two weeks after. It's possible that you will experience some mild temporary irritation, however if it is excessive and continuing, please visit your dentist.
Read More

Eco Masters mysmile Teeth Whitening Kit
Brighten Your Smile
Our Ambassadors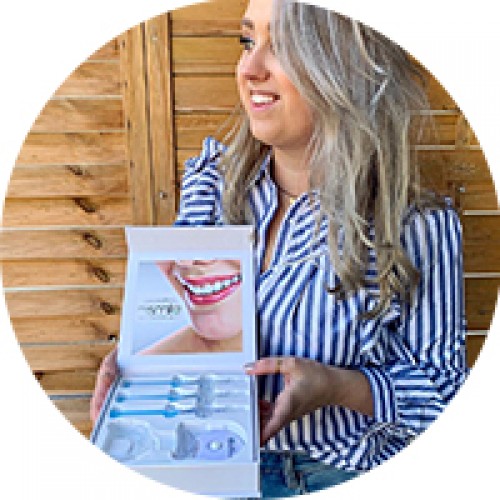 @chantalvdkleij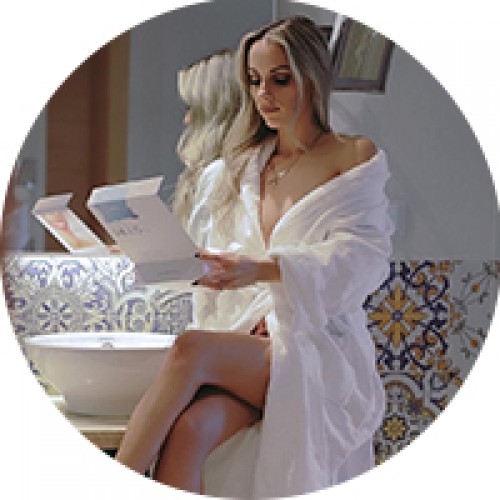 @s_catherine_g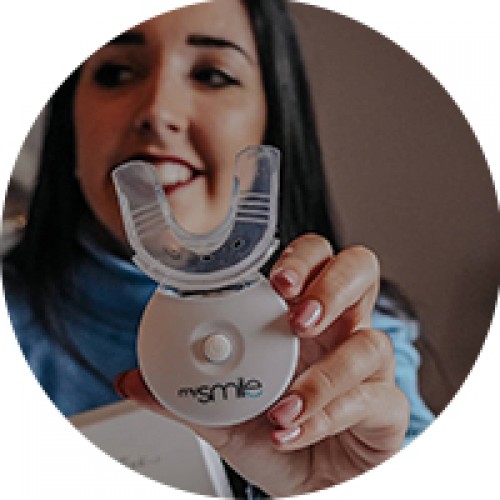 @marciiaandreiaa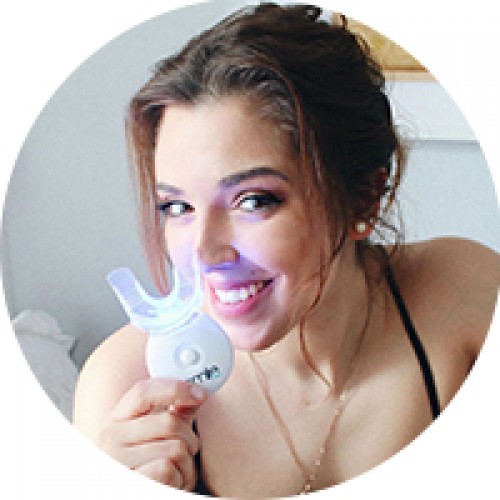 @mads.silva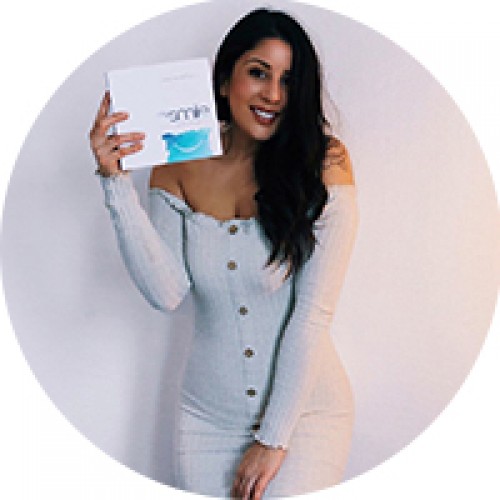 @yasmine_fit_yas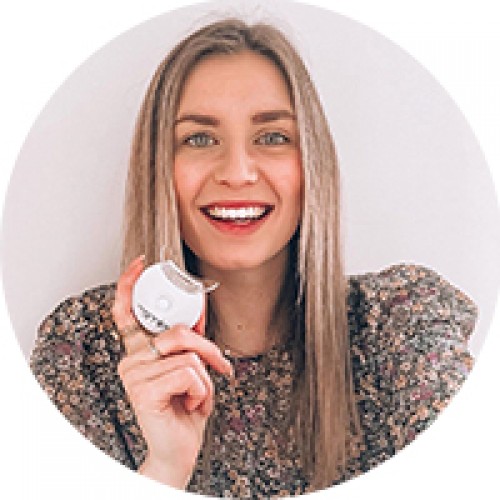 @kim.dejonghe
Customer Reviews
At ShytoBuy we strive to offer the best possible customer service and we take great pride in the feedback we have received from our customers.
Outstanding

4.5
88.24% based on 16 Reviews
* Results may vary from one person to another.