Discreet Service
Plain packaging and discreet billing.
Free UK delivery on orders over £40
Save on postage today
Customer Data Protection
Your data is safe and secure with us
MySmile Activated Charcoal Teeth Whitening Kit
6 Gel Set | Teeth Whitening Gel, LED Teeth Light & Gum Tray Mould
Free Delivery on all UK orders over £40.

Buy now and earn 3 Comfort Points ?
Key Features
Professional Teeth Whitening Kit with Led Light and Active Carbon Gels
Safe & Easy Teeth Whitening solution at home
Removes Dental Stains and Yellow Teeth in just 10 minutes
Visibile and long-lasting results to brighten your smile
Natural Activated Charcoal Formula Without Peroxide - don't damage the enamel or the gums
With 5-point high power LED light device that increases the whitening effect of the gels
CE certified Formula and Suitable for Sensitive Gums and Teeth
Vegan
CE Certified
Men & Women
Vegetarian
Why mysmile LED Teeth Whitening Kit?
Looking for an effective and natural stain remover to have a healthy bright smile? mysmile Tooth Whitening Kit with Activated Charcoal is the perfect option! Built with premium-grade formula our teeth whitening kit comes with 5-point advanced LED accelerator lights for effective cleaning, 6 best teeth whitening gel syringes (each 3ml) to remove the stubborn teeth stain, and a universally fitting gum tray.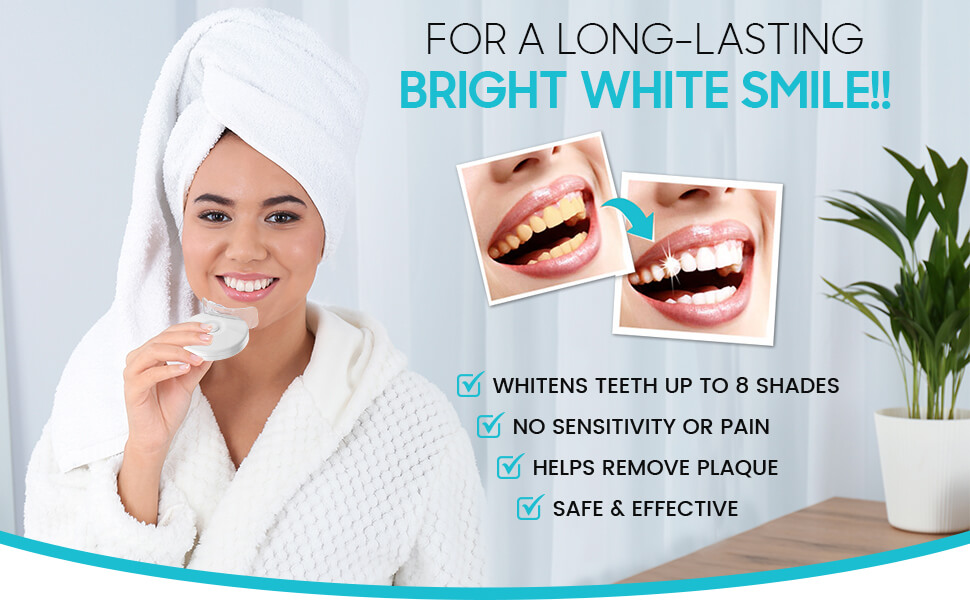 What is inside mysmile Teeth Whitening Kit?
If you want to target your teeth with a powerful blend of botanicals, Eco Masters have created the mysmile Teeth Whitening Kit - just for you! Blended into the powerful gel, the kit provides a powerful method of brightening that equally cares for your teeth and gums. The tray is perfectly designed to fit your teeth and ensure the gel's placement, while the light activates the process. Everything you need is included so that you can beam away with pride.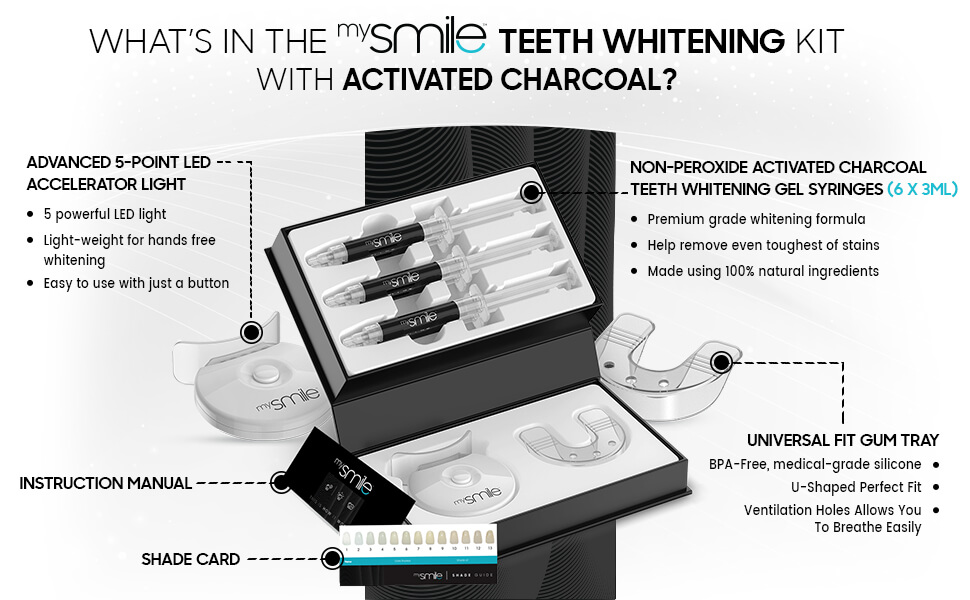 How To Use Mysmile Teeth Whitening Kit
Use the mysmile Teeth Whitening Kit twice daily.
Attach the mouth tray to the teeth whitening light (make sure to remove the plastic battery protector before first use).
Apply one-quarter of a syringe of whitening gel into each side of the mouth tray. There should be just enough to coat the front surface of your teeth without touching your gums.
Place the mouth tray over your teeth, and wipe off any gel that is in contact with your gums.
Press the start button to commence the ten-minute countdown.
Close your mouth to fix the tray in position.
Once the light automatically turns off and you hear the prompt tone, remove the mouth tray.
Rinse your teeth with warm water, then take off the mouth tray from the whitening light and clean it.
For fully optimal results, repeat this whitening procedure for six to twelve consecutive days. Read complete instructions prior to first-time use.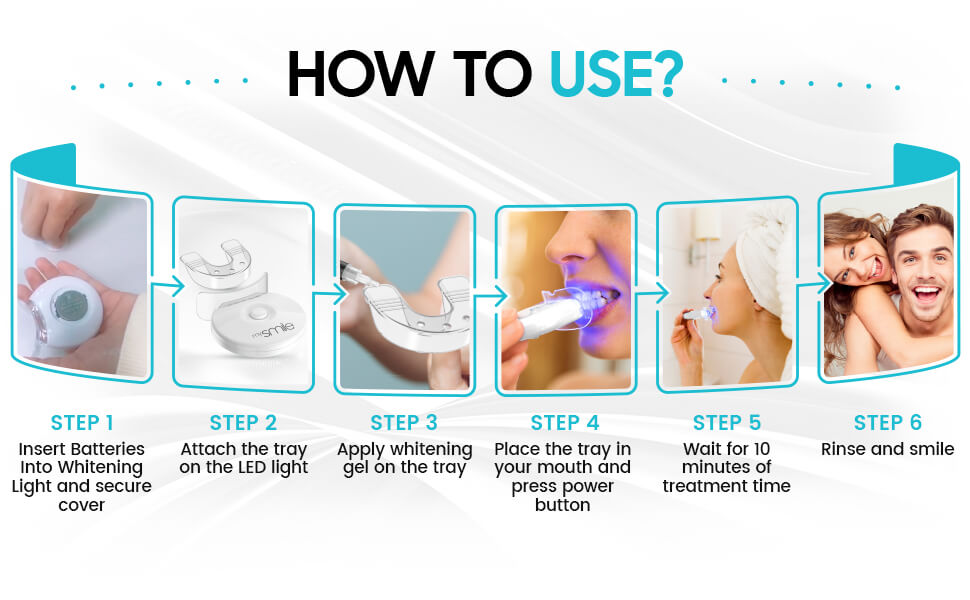 MySmile Teeth Whitening Kit Instructions
Use the Professional Teeth Shade Guide that you will find enclosed to track and monitor your whitening progress. To get the best possible outcome from the product, undergo the teeth whitening sessions in a consecutive daily fashion. You may undergo whitening sessions for up to 18 consecutive days. It is not recommended to undergo more than 2 sessions per day. To achieve the best results please avoid Smoking, Consuming Red Wine, Coffee, Tea, Soft Drinks and Foods and Drinks That Use A lot of Synthetic Or Natural Colourings for the duration of the whitening period and two weeks following this period. You may experience some mild soft tissue discomfort and transient sensitivity during the whitening process. However, this is typically temporary and will relinquish after a short period of time. If extended or excessive discomfort is experienced, please consult your dentist.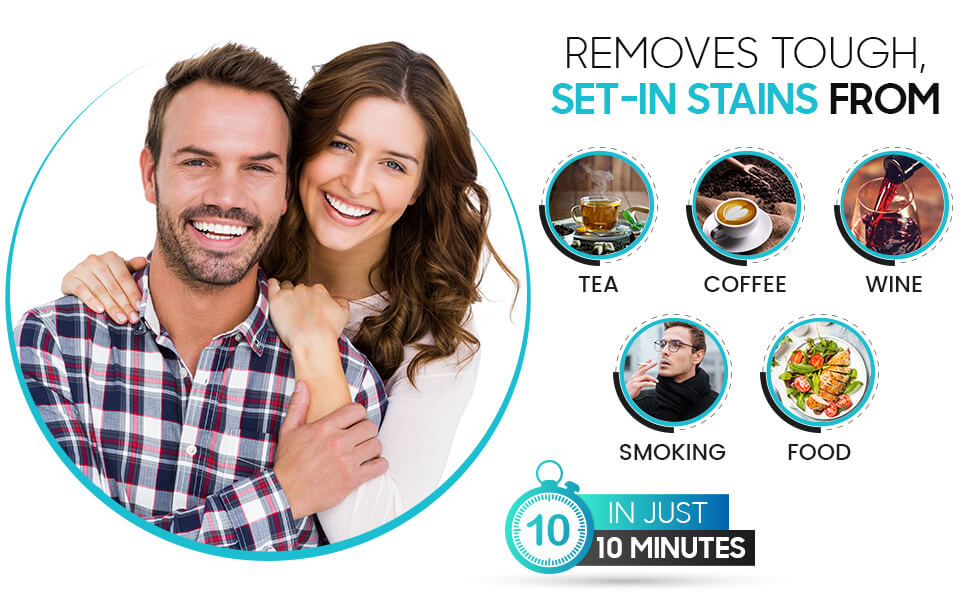 Caution
Do not use this device if you are one of the following: under the age of 18, pregnant, suffering from gingival complications, or have recently undergone an oral operation. This product is designed for use on the teeth and should not be used to treat any other area or organ of the body.
The whitening gel stains. If spilt on clothes or fabrics, rinse with soapy water immediately.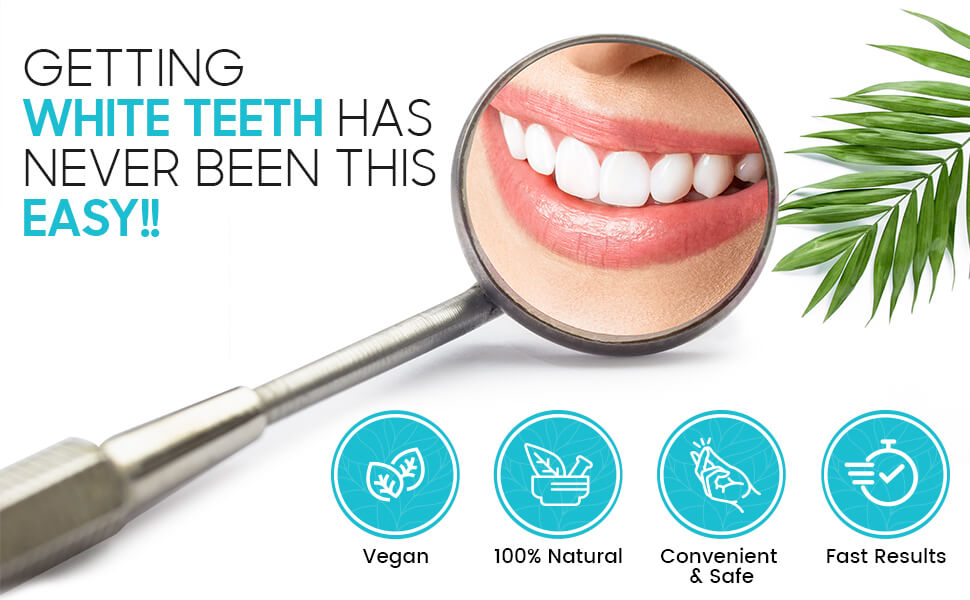 Complete Gel Ingredients
Glycerine (36%), Propylene Glycol (32%), Deionized Water (23%), Sodium Bicarbonate (4%), Sodium Chlorite (2%), Activated Charcoal Powder (1%), Xanthan Gum (1%), Menthol (0.5%), Citrus Grandis (Grapefruit) Seed Extract (0.1%), Aloe Barbadensis (Aloe Vera) (0.1%), Vaccinium Oxycoccus (Cranberry) Seed Oil (0.1%), Matricaria Chamomilla (Chamomile) Flower Extract (0.1%), Ananas Comosus (Pineapple) Bromelain (0.1%).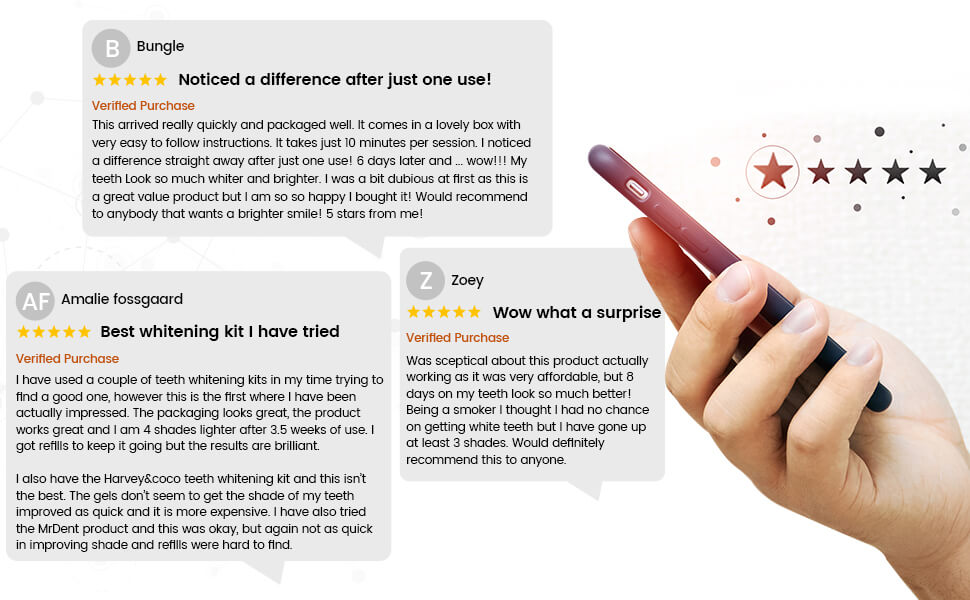 Does this really work?
Our MySmile Teeth Whitening Kit has well over 180+ positive reviews which shows the amazing impact our product has had on our customers! We have also done extensive research when developing our products to make sure you have the best products on the market!
Is it safe to use?
We pride ourselves on using all-natural ingredients in our products which means there are no known negative side effects and you can have peace of mind when using them.
What if it doesn't work for me?
We are confident that you will love our products, but we also understand that everybody is slightly different and may not feel the effects in the same way. We value our customers and want to make sure that they are 100% happy with their purchase which is why we offer our full money-back guarantee! If it doesn't work for you, we will refund you for your order!
Our Ambassadors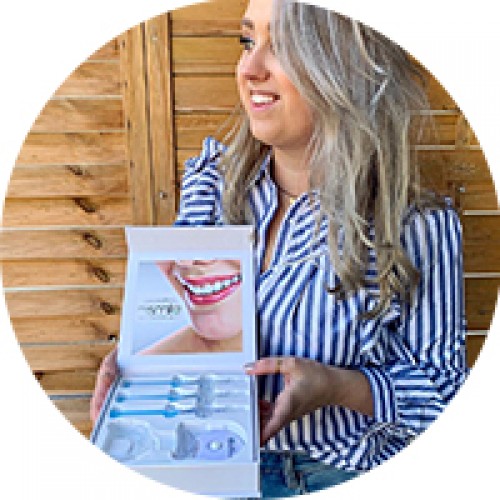 @chantalvdkleij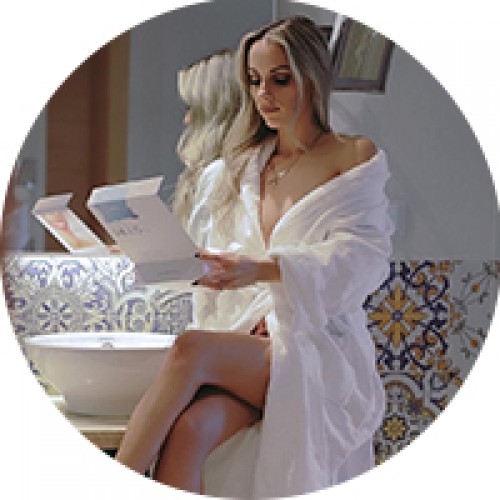 @s_catherine_g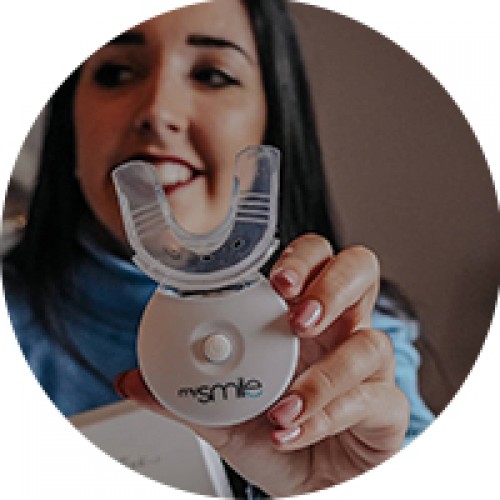 @marciiaandreiaa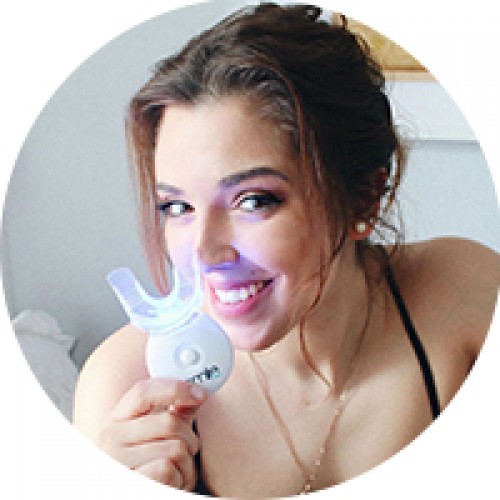 @mads.silva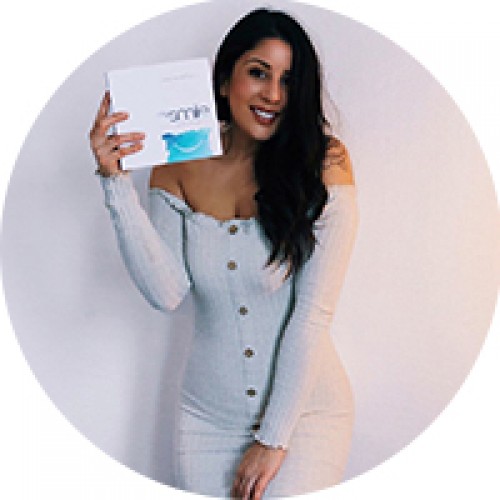 @yasmine_fit_yas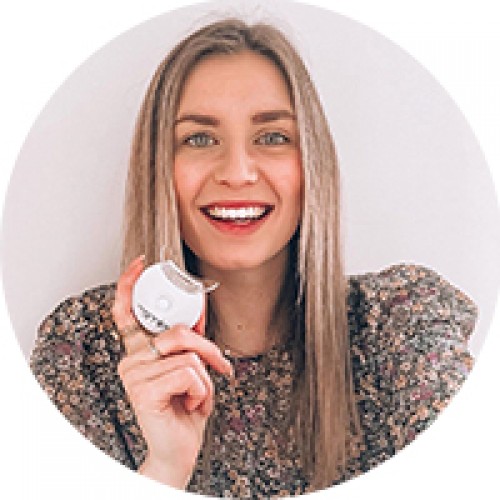 @kim.dejonghe
Frequently bought together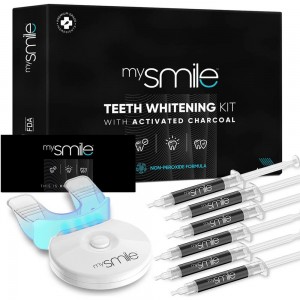 +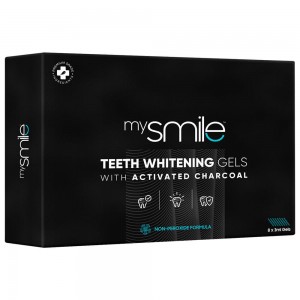 Customer Reviews
At ShytoBuy we strive to offer the best possible customer service and we take great pride in the feedback we have received from our customers.
Outstanding

4.5
92.32% based on 163 Reviews

* Results may vary from one person to another.