Discreet Service
Plain packaging and discreet billing.
Free UK delivery on orders over £40
Save on postage today
Customer Data Protection
Your data is safe and secure with us
Spectral.DNC-S
Breakthrough Hair Rejuvenation Formula
Overview
Are you worried about the disappointing appearance of your thinning, fine hair? You may well have tried what seems like every available option, exhausting the shop shelves in your search for a new way forward. But until you've tried the Spectral.DNC-S spray, you don't know what you've been missing! With an incredible blend of active factors, you can apply two brilliant formulas, only combined on the scalp, right into the areas causing you the most trouble.
Ideal on fine & thinning hair
Formulated for men & women
Phyto-sourced stem cell complex
Twice daily potent application
Simultaneous dual approach
Clinically Proven
Expert Formula
Paraben free
SLS free
Product that you are looking for is no longer available, please select from an alternative below.
The Worrying Of Thinning Hair
For both men and women, hair can be more than a simple aspect of our appearances - it can symbolise what we treasure most in our personal attractiveness. So when either gender experiences a thinning of their locks, it can have a decided impact on our self esteem. There are some fairly drastic measures available, but many of us will take one look at the price tag and potentially unnatural look of such options and say No thanks! It seems logical that the best way forward would be to target the source of the concerns themselves, with an aim toward stimulating the very source of our worries.
Nanosome Technology
To make the most of anything we apply to our skin, the factors intended for absorption need to be used in the best possible amounts, and be taken in by the skin deeply and consistently, in addition to remaining where put for a sufficient period of time. Especially created to succeed in these aims, nanosome encapsulation using a miniscule liposomal microsphere to bind the pure active ingredients. Their special phospholipid bilayer composition intends to mimic the scalp itself. In conclusion, nanosome tech aspires to deeply penetrate skin, and then gradually release the ingredients.
Spectral.DNC-S
To provide an ultimate, powerful methodology, that refused to compromise on ingredients, DS Laboratories knew that certain factors could only be combined in the exact moment of application. To achieve this, active ingredients are separated into two groups, only united when directly sprayed. Their full reaction is therefore saved for your scalp, so that you can be sure you're making the most of every component. In summation, the Spectral.DNC-S spray aim to boost resilience, strength and vitality.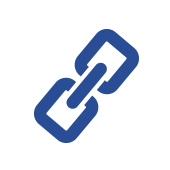 Resilience
In order to maintain a full, healthy, lively appearance, it's important to ensure hair is able to hold its own against environmental stressors. With this in mind, Aminexil™ has gained global attention for its usage on fine, thinning hair. Additionally, Vitamin E is known to contribute to protection from oxidative stress.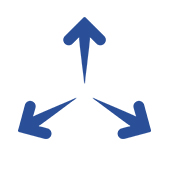 Strength
To instil a full, healthy look to hair, it's important to strengthen each and every strand. Copper is known to contribute to protection from oxidative stress, in addition to normal pigmentation. Botanical Lavender has been associated with a boosted appearance, while Reishi is being studied regarding interactions with male hormones.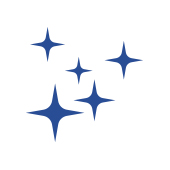 Vitality
Achieving an vibrant look can be crucial in its healthy appearance. To this end, stem cells from phyto-sources are included in the formula. Caffeine, an increasingly popular ingredient in European haircare, is used for its energising qualities.
Full Ingredients
Formula 1 - Alcohol Denat., Glycereth 26, Water, Tallol, Ganoderma Lucidum (Mushroom Reishi) Extract, PPG-3 Benzyl Ether Myristate, Piroctone Olamine, Sodium Hydroxide, Lavandula Angustifolia (Lavender) Herb Oil.
Formula 2 - Water, Propylene Glycol, Glycerin, Adeno­sine, Caffeine, Diaminipyrimidine Oxide, Dextrose, Lysophophatidic Acid, Lecithin, Lysolecithin, Procyanidin B2, Phenolsulfonphthalein, Sodium Chloride, Sodium Phosphate, Disodium Phosphate, Myristoyl Pentapeptide-17, Copper Tripeptide-1, Phospholipids, Retinol, Phenoxyethanol, Caprycyl Glycol, Hydrolyzed Proanthocyanidin
Using The Spray
This product is sure to become a highly pleasurable and satisfying addition to your everyday haircare routine. Before using, shake the bottle well. Then apply five sprays, twice everyday, directly into the region of thinning hair. Be sure to press both nozzles equally. Do not rinse out. Although it is recommended that you use Spectral.DNC-S on clean hair, it is important that you use it twice everyday consistently and continual basis. We recommend investing in long term use.
For Fuller & Thicker Strands
This world-renowned formula delivers key molecules for optimum results and works to redensify hair from within. It does not irritate the scalp when applied and will not leave your hair greasy, enabling you to stick to this and not have to use other products simultaneously. By using Spectral DNC-S you can help control DHT production and maintain healthy follicles so that hair can grow perfectly healthier than ever before! Join thousands of happy customers as you begin the journey to restoring hair growth with a product which contains no chemicals, only botanicals. Our goal is to help you gain fuller and thicker strands, once and for all!
Extra Info
Although every DS Laboratories product is intended to provide absolute excellence, helping you target hair worries with careful consideration toward your hair, it's worth considering a few things. Please take a minute to carefully read through the full ingredients before applying, in case of any personal allergens. If you have any particular skin complaints, especially anything concerning the scalp, please consult a healthcare professional.

* Results may vary from one person to another.