Discreet Service
Plain packaging and discreet billing.
Free UK delivery on orders over £40
Save on postage today
Customer Data Protection
Your data is safe and secure with us
Skin Doctors Capillary Clear
For the Appearance of Broken Veins
Overview
The appearance of broken capillaries can be one of the most alarming developments in our skin - the look of those spidery veins is something none of us wants! At the same time, it can be very hard to know how to tackle these worries, leaving many resigned to accepting their presence. But you need be resigned no longer! With all your concerns in mind, Skin Doctors created the Capillary Clear cream. With this exceptional formula, you can apply a soothing, calming, targeted cream everyday.
Aspires to target look of broken capillaries
Ideal for use on red, flushed complexion
Includes highly regarded Arnica Flower Extract
Enriched with skin-loving Vitamin B3
Silky, creamy, hydrating sensation
Delicate & light fragrance
Product that you are looking for is no longer available.
Capillary Causation
Commonly known as spider veins for their characteristic appearance, scientifically named telangiectasia, these fine threads of red and purple often crop up along the cheeks and chin. But where do they come from?! Some people tend to have more blood vessels closer to the surface of the skin, resulting in a pinker complexion throughout their lives. As such skin is exposed to sunlight and ageing, its elastin fibers weaken, bringing those vessels closer to the surface and making them more visible. To tackle these woes, more and more people are turning to drastic laser removal methods - but these can be costly and painful! Wouldn't a soothing, gently effective topical application, to be enjoyed in the comfort and discretion of one's own home, be so much more preferable?
Skin Doctors Capillary Clear
One particular company is known and regarded for taking innovative and bold strides forward in helping people tackle their skincare woes, and that company is Skin Doctors. Their revolutionary Capillary Clear cream is absolutely no exception. It balances revitalising, strengthening and protective traits, working hard to aid your skin's repair from distressing damage. If you're worried about the look of broken capillaries on your face, Skin Doctors Capillary Clear could be the method for you!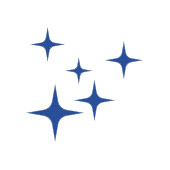 Revitalise
Two prime alpha and beta hydroxy acids are used, known for their revitalising and renewing qualities. Both alpha Glycolic, extracted from sugar cane, and beta Salicylic are regarded powerful in penetrating into skin's deepest layers, removing impurities and stimulating rejuvenation.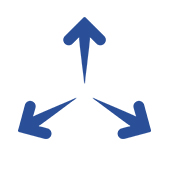 Strengthen
Vitamin B3, also known as Niacinamide, is becoming a go-to cult favourite amongst skincare enthusiasts. Beloved for its skin-loving traits, it's known to contribute to normal skin, and research has found that is can impact on extrinsic skin ageing. It's used to help aid skin's hydration and firmness.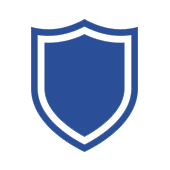 Protect
Arnica has been spoken of around the world for generations, considered vitally important in addressing bruising, redness and swelling. Additionally, Cypress Oil and Solomon's Seal Extract are both natural ingredients, used in skincare to protect and soothe sensitive and inflamed skin.
Full Ingredients
Water (Aqua), Ethylhexyl Methoxycinnamate, Propylene Glycol, Arnica Montana (Arnica) Flower Extract, Cupressus Sempervirens (Cypress) Seed Extract, Polygonatum Multiflorum (Solomon's Seal) Extract, Isopropyl Myristate, Cetearyl Alcohol, PEG-20 Stearate, Glycosaminoglycans, Glyceryl Stearate, Dimethicone, Lactic Acid, Cyclopentasiloxane, PEG/PPG-18/18 Dimethicone, Niacinamide, Alcohol Denat., Stearyl Alcohol, Ceteareth-20, PEG-100 Stearate, Sodium Hydroxide, Phenyl Trimethicone, Yellow 5 (CI 19140), Salicylic Acid, Methylparaben, Yellow 6 (CI 15985), Propylparaben, Disodium EDTA, Tetrahydropiperine, Fragrance (Parfum), Lecithin, Xanthan Gum, Hydroxy-methylpentylcyclohexenecarboxaldehyde, Citronellol, Hexyl Cinnamaldehyde, Alpha-Isomethyl Ionone, Butylphenyl Methylpropional.
Using Capillary Clear
Skin Doctors's cream is perfectly and uniquely formulated, and is sure to become a highly pleasurable, satisfying addition to your everyday routine. Twice everyday, massage a liberal amount into clean, warm skin. To maximally enjoy its benefits, you might like to first apply a hot towel to your face for a minute or so, which will encourage the opening up of your pores and boost absorption. It's recommended that you use on an ongoing basis, and invest in long-term application.
Guidance
Skin Doctors uses an optimum blend of premium ingredients in all their products, inspired to offer their customers the very best approach to all their skincare worries and needs. However, as with all skin applications, it's best to take the time to thoroughly read through the full ingredients, just in case they do contain any allergens that are particular to you. For extra reassurance you might prefer to conduct a patch test twenty-fours before first time use. You should also consider the potential increase in sun-sensitivity caused by the inclusion of alpha and beta hydroxy acids. You should therefore consider wearing an SPF product in conjunction with Capillary Clear.

* Results may vary from one person to another.