100% Discreet Service
We offer discreet packaging, billing & delivery
Free UK Delivery
Enjoy free shipping on orders above £40
Customer Data Protection
Your data is safe and secure with us
Skinception Intensive Stretch Mark Therapy
100 ml Cream | Soothing & Nourishing Cream
Overview
Helps target the appearance of stretch marks
Up to 72.5% reduction in just 4 weeks*
Ideal for use after weight change & growth spurts
Promotes natural collagen production for skin elasticity & repair
Blend of 7 active natural ingredients
Enriched with Grapefruit & Orange Peel Oil
Firming and soothing sensation
Suitable for all skin types
Clinically proven to target the appearance of stretch marks, Skinception is the soothing stretch mark removal cream you need to get smooth and youthful skin. With 7 active ingredients, this easy-to-apply cream helps to fade skin discolourations, smoothen furrows and restore your vibrant complexion. Enjoy 2 rejuvenating massages a day and get ready to flaunt your flawless skin with Skinception today!
Gluten-free
Halal-friendly
Kosher-friendly
£37.79
£41.99
You Save £4.20
Free Delivery on all UK orders over £40.

Buy now and earn 4 Comfort Points ?
Why Choose Skinception Intensive Stretch Mark Therapy?
Stretch marks can occur for many reasons - be it pregnancy, weight gain or loss, growth spurts or surgery, resulting in those unsightly purple-pink marks on our skin. Although they can result from the happiest events of our lives, they can leave us feeling embarrassed about our bodies. While there are invasive options, those can be both expensive and painful. That's where Skinception Stretch Mark Therapy comes to your rescue, a natural soothing scar-reducing cream to smooth away those unwanted marks without any pain.
Benefits Of Skinception Intensive Stretch Mark Therapy
Skinception Intensive Stretch Mark Therapy is a natural solution that can look after your stretch mark concerns without any known negative side effects. With the benefits of botanically derived ingredients, this nourishing cream gently targets those areas of particular concern to help you feel amazing about your body. Breast, thighs, stomach, you name it, this gentle cream works on all body parts prone to getting deep stretch marks and suits all skin types. So say goodbye to your worries of unpleasant stretch marks with Skinception today!
Secret Nourishing Ingredients

Grapefruit Extract
This fruit is known for its zingy, revitalising and awakening scent. It's quickly gaining popularity for its role in bringing skin firmness and managing the appearance of cellulite.

Orange Peel Oil Extract
Rich in Vitamin C, orange peel oil extract is often credited to have brightening and illuminating effects on the complexion. It's said to help with protection and is ideal for sagging, stressed skin that lacks elasticity.

Lemongrass Oil
Popular for its rejuvenating fragrance, lemongrass oil has purifying and protecting traits and is also considered important for toning and firming skin. This makes it perfect for skin that is showing signs of ageing.

Rutin
This compound is extracted from various plants, including citrus fruit, and is known to have protective, oxidation-targeting capabilities. It's also seen as being a vital emollient, essential for stressed and tired skin, and helps in defending against the visible signs of ageing.

Green Bean Extract
Gaining attention amongst skincare experts, Phaseolus Lunatus (Green Bean) Seed Extract works in harmony with Rutin to support skin elasticity and reduce the appearance of stretch marks.

Lotus Extract
Extracts of the Indian national flower are used increasingly in various skincare products, including stretch marks cream, especially as its root contains reparative, calming Vitamin A. With deeply soothing, moisturising traits, it loves to do its magic on dull, ageing skin.

Allantoin
Beloved for its revitalising, hydrating and protective capabilities on the body's complexion, this botanical derivative has also been seen to simultaneously boost cells' water stocks and their natural exfoliation.
*Please note that this is an average number based on clinical studies, and different people may experience different results.
How To Use
Once in the morning and once at night, apply a liberal quantity of this cream to the area concerned and massage it onto your surface. Leave it to be fully absorbed for a few minutes, not allowing any clothing to rub it off.
Advice
For optimal results, we recommend using it continuously over an extended period, until you are satisfied with your skin's condition, and investing in long-term use. As with any skincare product, you should take the time to thoroughly check the full list of ingredients before using them, just in case they contain anything to which you are personally allergic.
How to get rid of stretch marks?
Stretch marks can appear on your skin for various reasons but mostly occurs when the skin stretches or sags down. To get rid of stretch marks, you need to enhance your skin's elasticity and firmness while also keeping it moisturised. A natural stretch mark scar cream can be highly helpful in managing the appearance of these marks.
Can you get rid of stretch marks with this Skinception cream?
A quick look at our reviews will show you how much our customers have benefitted! This Skinception cream for scars UK has been carefully developed and formulated with only the best natural ingredients to help with the appearance of those stretch marks.
Are there any side effects of this stretch mark cream UK?
Skinception products have been thoroughly tested and have been derived from natural ingredients to ensure there are no negative side effects. With that being said, please read the ingredients carefully to ensure there is nothing you are allergic to.
Frequently bought together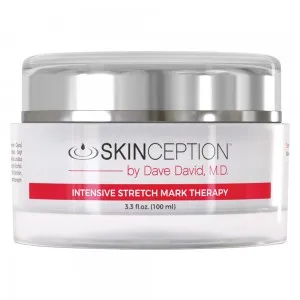 +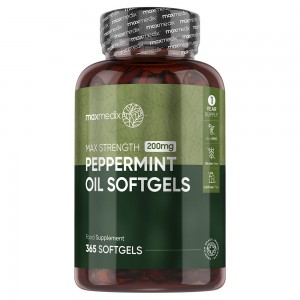 * Results may vary from one person to another.