Discreet Service
Plain packaging and discreet billing.
Free UK delivery on orders over £35
Save on postage today
Customer Data Protection
Your data is safe and secure with us
Evening Primrose Oil Softgels
1300 mg 120 Softgels | High Strength Female Change Formula
Overview
Naturally take care of your menopausal concerns with the Evening Primrose Oil Softgels from Maxmedix! This food supplement works to deliver the very highest quality in natural ingredients and supportive natural essence. Each softgel is packed with 1300mg per serving of enticing elements such as essential Omega 6 and Gamma Linoleic Acids.. Manage the natural changes that occur in the body with age whilst also providing benefits to your joints and skin with these convenient softgels today!
Natural menopausal support
Rich source of Omega-6
Ideal for skin and joints
1300mg strength per serving
Easy to take softgels
120 softgels - a 4 month supply
Dairy-free
Gluten-free
GMP
buy 1

£17.99

buy 2

£32.38

£35.98 You Save 10%
buy 3

£43.17

£53.97 You Save 20%
What are Evening Primrose Oil Softgels?
Evening Primrose may be a beautiful wildflower, but its nutrient-rich oil is a success story in itself that is becoming a mainstay in the food supplement business. Evening Primrose Oil brings a variety of benefits that can be experienced in the body, primarily in the interest of women's nutrition, but this oil also has plenty of other areas of support.
The Main Benefits & Ingredients Of Evening Primrose Oil Softgels
Menopausal Changes
As we progress through life, our body undergoes biological changes that alter our paths drastically. For women, there is a particularly testing time in which this is felt hardest, the menopause, where the body experiences huge hormonal change signifying the end of their ability to produce eggs. This change is often illustrated by mood swings, temperature fluctuations and feelings of pain and discomfort. Evening Primrose Oil is known for its benefits for calming menopausal needs.
Hormonal Function
Although enhancing menopausal nutrition is a big function that Evening Primrose can play a role in, that doesn't mean this product is only for women at that stage of life. This active natural oil is rich in essential Omega-6 oil and both Alpha Lipoic Acid and Alpha Linolenic Acid. These essential fatty acids are what the body uses to create hormones that control bodily function in women of all ages. Such functions that hormones help balance and control include that of the digestive system, the muscles, and some aspects of brain health.
Bones & Skin
The essential acids that you will find inside Evening Primrose Oil don't just provide a chemical effect. Studies have been carried out that have linked Alpha Lipoic Acid to the maintenance and protection of bones. Gamma Linolenic Acid, the other essential fatty acid in Evening Primrose Oil is a common ingredient in skin care products and has been linked to the process of dealing with dry skin.
Protection
High potency, purity, high strength formula targets overall wellness.
Menopause
Natural source of Gamma Linolenic Acid, which is commonly used to help manage female body changes.
Hormones
Omega-6 oils which are used for the production of functional body hormones.
Manage
Easy to manage capsules that can be easily added to your routine.
Ingredients
Evening Primrose (Oenothera) Oil, Linoleic acid (omega-6), Gamma Linolenic Acid (GLA), Filling Agent: Glycerine, Water, Softgel: Gelatin (Bovine).
How To Use Evening Primrose Oil
To consume Evening Primrose Oil Softgels, simply take 1 daily with water and alongside a meal. It is up to you to decide what time of day you take the softgels, but we recommend taking them at the same time each day for consistency. Each bottle contains 120 softgels, so with 1 a day it should last you for around 4 months.
Advice
Evening Primrose Oil Softgels are intended to be consumed alongside a balanced diet and exercise. This should be considered when intending to get the most out of this supplement. This supplement should also under no circumstances be used in replacement of a meal. Before first use, we recommend checking the ingredients list for any potential allergens. We also recommend that you do not exceed the daily serving that is outlined on the package or consume this supplement on an empty stomach.
Frequently bought together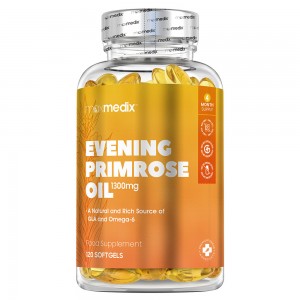 +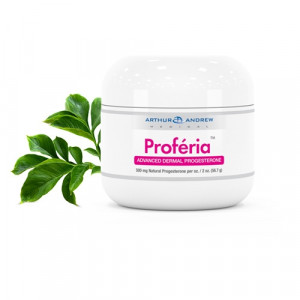 Proferia
56.7 g Cream | Advanced Dermal Progesterone
£29.95
+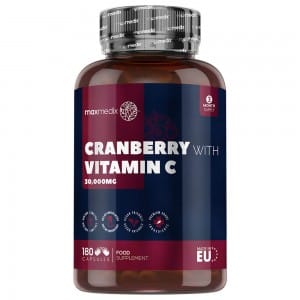 * Results may vary from one person to another.