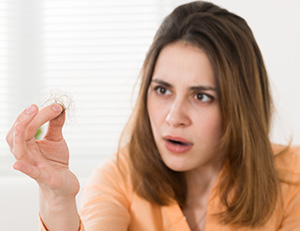 You may have heard the doctor refer to the term Alopecia, but don't worry this is just another name for hair loss. Alopecia can be seen in both men and women though it happens differently among individuals. Primarily, men and women experience two kinds of hair loss – 1) Gradual hair loss and 2) sudden hair loss. Gradual hair loss is more in women while sudden hair loss happens in men. The effects can be either temporary or permanent. Shedding 50 to 100 strands of hair a day is normal. With more than 100,000 strands of hair on the head of an average person, losing 100 is nothing to be worried about.
The Problem Of Hair Loss
An estimated 8 million women in the UK suffer from hair loss and thinning, but it's important to understand the many factors that affect the causes of hair loss. The common factors that lead to the problem of hair fall and hair loss are as follows:
Unhealthy care of the hair
Exposure of the hair to extreme weather condition
Addition of new medication or physical disorder
Effects of a new beauty product experimented on the hair
Keeping the hair dry for long
Skipping hair wash routines
Salon treatments
The Remedy Of Hair Loss
Fortunately, there are many natural home remedies that can help you to prevent hair loss. Some of them are:
Drinking lots of water and fluid everyday
Green vegetables and fruits in diet
Healthy diet with no long gaps in between
Hair combing or brushing twice in a day
Reducing use of heat waves on hair from hair dryer or other electronic tools
Going to bed with tied hair
Covering hair during long travels or journey
Keeping the scalp oil free
Avoiding to comb wet hair
Not using burning hot water for hair wash
Natural Extracts To Solve Hair Loss Problem
The above are very simple to-do tricks that men and women can follow to help get rid of the problem of hair loss. Along with these, some natural extracts if added to your hair care routine, the chances of hair loss reduces. Take a look at the list of natural extracts that battle hair loss problems and gifts you even and smooth hair when used over time.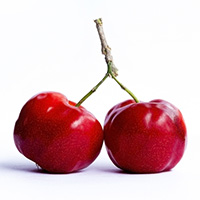 ACEROLA CHERRY EXTRACT
This special extract is extremely rich in vitamin C and also contains vitamins A, B1, B2 and B3 together with carotenoids and bioflavonoids. Its nutritive value and antioxidant properties are good for your overall health as well as hair. It's also used as an active ingredient in anti-hair loss products to help reduce and prevent hair loss. By stimulating hair follicles, this extract encourages hair growth and can slow and even reverse your condition.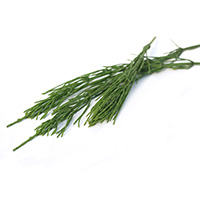 HORSETAIL EXTRACT
This extract is rich in specific silica and silicic acid which is also combined with acerola cherry extracts in many hair loss supplements. The plant also contains significant amounts of the minerals like potassium, manganese and selenium along with saponins and flavonoids. As a hair loss treatment, it helps to better circulation which leads to the improved health of hair follicles. Consequently, you can help in prevention of hair loss and stimulation of hair growth.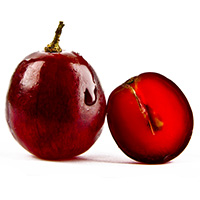 GRAPE SEED EXTRACT
Grape seed extract can be effective in fighting hair loss and stimulating hair growth as per Japanese researchers. They say it's because they contain vitamin E, flavonoids, linoleic acid and other compounds. However, the doses of grape seed capsules available vary from 200 mg to 450 mg so first consult your doctor to know the suitable dose for you.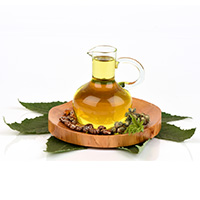 CASTOR OIL
Extracted from the castor seeds, Castor oil is known for its therapeutic and medicinal properties. It's also recognized by FDA as 'Safe and effective'. Castor oil is beneficial for overall hair growth and helps in preventing and reducing hair damage. It's mainly for topical use and should be applied to the hair scalp using the finger tips. But since it's thick in consistency, avoid applying too much of the oil into the hair. Cover your head for 15 to 20 minutes and then wash the oil off with lukewarm water.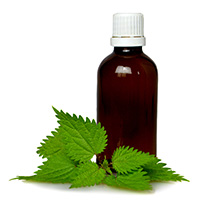 NETTLE EXTRACT
Nettle root is used in both oral and topical treatments to stop hair loss and maybe even aid hair regrowth. Other uses of Nettles include assistance in treatment for arthritis, asthma, kidney, urinary tract infections and few others. Like any other option, if you want to try nettle root extract as a hair loss treatment, move ahead with caution after consulting your doctor.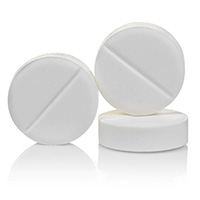 TRIOXIDIL
Developed by a team of hair experts, Trioxidil is a triple action anti-thinning complex used as a proprietary ingredient in Foligain hair care products. Trioxidil combats hair loss and regulates hair cycle by supplying your scalp with minerals and vitamins. Trioxidil helps to keep the hair naturally hydrated, stimulating the irrigation of the epidermal micro-blood vessels and allowing a better oxygenation in your hair follicles.