Get free, discreet shipping on orders above £40 in the UK
100% Discreet Service
We offer discreet packaging, billing & delivery
Free UK Delivery
Enjoy free shipping on orders above £40
Customer Data Protection
Your data is safe and secure with us
Foligain™ Trioxidil Shampoo for Women
236 ml | Stimulating Hair Formula with 2% Trioxidil
Notify me when this product is back in stock
Great! We'll notify you when this product comes back in stock.
You have already subscribed for this Email Address.
Key Features
Promotes strong hair and scalp
Specifically designed for fine and thinning hair
With moisture-lock technology
Liposphere micro-emulsion technology/li>
Exclusive Trioxidil™ triple action complex
With clinically studied natural ingredients
Compliments use with Foligain Conditioner for Women
No parabens, sulfates or phthalates
Introduction
Made with clinically studied natural ingredients, the Foligain Shampoo for Women is truly one of a kind. Designed specifically for fine and thinning hair in women, this deep cleansing shampoo can not just help to clean the hair but do so much more by using its liposphere micro-emulsion technology to infuse the strands and scalp with its exclusive Trioxidil™ triple action complex.
Thinning Hair In Women
Around 1 in 3 women will experience hair thinning or a reduction in hair volume to some extent in their lives, making it a big issue for many of us. While there can be many potential causes for thinning hair in women that will affect each person differently, there are some main factors that can be the cause for many. These can include

What is Foligain Shampoo For Women?
The women's shampoo market is no doubt saturated but the Foligain Shampoo for women is so much more than your average product. Not only can it help to cleanse the hair and scalp to reduce product buildup, it can also help to take care of the hair and scalp deep down. Designed solely for thinning hair in women, this stimulating shampoo has been created by a team of hair care experts to make a one of a kind haircare formula. Consisting of a range of clinically tested natural ingredients, this unique formula uses its liposphere micro-emulsion technology to infuse each strand and follicle with its exclusive Trioxidil™ triple action complex that works for the hair on three fronts:
What are the benefits?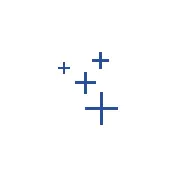 Follicle Strength
The natural formula can provide beneficial proteins that can help to strengthen and revitalise the hair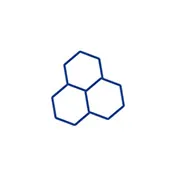 Matrix Vitality
Carefully selected natural ingredients work to look after the thinning hair to help fortify the follicles from within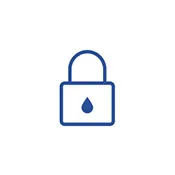 Moisture-Lock
Helps support scalp health by sealing in nutrients and the skins moisture so then it's ready for healthy hair
Why Choose Us?
The exclusive triple action formula that makes up the Foligain Shampoo for Women works for the hair on three fronts: follicle strength, matrix vitality and moisture-lock. This allows it to help cleanse the scalp to reduce clogging sebum and product buildup as well as helping to rejuvenate, nourish and strengthen from root to tip, for voluminous and beautiful looking hair.
Directions For Use
To use the Foligain Shampoo for Women simply massage into wet hair and scalp for 1-2 minutes. To allow time for the active ingredients to work their magic, let the shampoo sit for another 3-4 minutes and then rinse thoroughly. To get the most out of this shampoo, we recommend using it at least 3-5 times a week and combine use with the Foligain for Women stimulating conditioner, intensive spray and supplement.
Ingredients
If you're looking for a thinning hair shampoo that uses a unique set of ingredients, then look no further than the Foligain Shampoo for Women. Thanks to its precise selection of clinically studied ingredient and its exclusive Trioxidil™ triple action complex, this stimulating shampoo is a real hair care champion.

Fennel Fruit Extract
Having been commonly used for centuries for its many benefits, Fennel has become very popular. Said to be naturally rich in saponins, Fennel is ideal to help cleanse and purify. For the hair, this can help to stimulate the scalp and leave the lengths radiant and strong.

Moringa Seed Oil
Said to be rich in useful fatty acids and vitamins, Moringa can be very beneficial for the hair and scalp. It is said to not just help to protect the hair but also helps its vitality and strength for great looking locks.

Green Tea Extract
Found in a range of well being and skincare products, Green Tea is a widely popular natural ingredient. It can be very beneficial for the scalp as it is known to help provide useful nutrients and the caffeine can help in stimulating the follicles and encouraging beautiful hair.

Olive Fruit Extract
Known for helping to nourish the skin, Olives can also be useful for helping to hydrate the scalp. A healthy scalp makes the best conditions for healthy hair and as Olive is a natural emollient it can help to work deeply into the scalp to moisturise and strengthen.

Vitamin E
As a popular vitamin in skin and hair care, vitamin E can also be a real saviour when it comes to the hair. It can help to nourish the lengths of the hair all the way down to the roots as well as helping to hydrate the follicles and scalp.

Chamomile Extract
Known for its many benefits for inside the body, Chamomile can also be very beneficial when used topically, especially for the hair. This is because it can help to deeply nourish the strands and roots and helps in adding lustrous shine.
Thanks to the wide variety of clinically studied and rigorously tested ingredients that make up the Foligain Shampoo for Women formula, this stimulating shampoo is of the highest quality. To ensure this quality throughout, this product contains no parabens, sulfates or phthalates and is also not tested on animals.
Full list of ingredients
Aqua, Disodium Laureth Sulfosuccinate, Cocamidopropyl Betaine, Sodium Cocoyl Isethionate, Glycol Stearate, Butylene Glycol, Dextran, Acetyl Tetrapeptide-3, Trifolium Pratense (Clover) Flower Extract, Polysorbate 80, Glycerin, Hydrolyzed Jojoba Esters, Citric Acid, Cocamide MEA, Salicylic Acid, PEG-40 Hydrogenated Castor Oil, PEG-150 Pentaerythrityl Tetrastearate, PEG-6 Capric/Caprylic Glycerides, Polysorbate 20, Hydrolyzed Corn Starch, Hydrolyzed Wheat Protein, Hydrolyzed Soy Protein, Foeniculum Vulgare (Fennel) Fruit Extract, Humulus Lupulus (Hops) Extract, Melissa Officinalis (Lemon Balm) Leaf Extract, Viscum Album (Mistletoe) Leaf Extract, Chamomilla Recutita (Matricaria) Flower Extract, Achillea Millefolium (Yarrow) Extract, Equisetum Arvense (Horsetail) Extract, Urea, Allantoin, Tocopherol (Vitamin E), Beta Vulgaris (Beet) Root Extract, Gingko Biloba Leaf Extract, Olea Europaea (Olive) Leaf Extract, Aspalathus Linearis (Rooibos) Leaf Extract, Camellia Sinensis (White Tea) Leaf Extract, Camellia Sinensis (Green Tea) Leaf Extract, Serine, Threonine, Retinyl Palmitate (Vitamin A), Ribes Nigrum (Black Currant) Seed Oil, Moringa Oleifera (Moringa) Seed Oil, Urtica Dioica (Nettle) Leaf Extract, Malus Domestica Fruit Cell Culture Extract, Biotin, Arginine HCl, Phenoxyethanol, Fragrance.
Is Foligain good for your hair?
A quick look at our reviews will show you how much our customers have benefitted! We have formulated our Foligain Shampoo with industry-leading natural ingredients to provide optimal results
Is it safe to use?
We pride ourselves on using all-natural ingredients in our products which means there are no known negative side effects and you can have peace of mind when using them.
What if it doesn't work for me?
We are confident that you will love our products, but we also understand that everybody is slightly different and may not feel the effects in the same way. We value our customers and want to make sure that they are 100% happy with their purchase which is why we offer our full money-back guarantee! If it doesn't work for you, we will refund you for your order!
Frequently bought together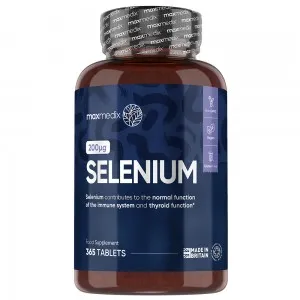 Selenium
200 mcg 365 Tablets | For Hair and Nails
£9.99 £12.99
+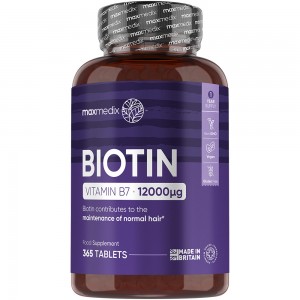 Customer Reviews
At ShytoBuy we strive to offer the best possible customer service and we take great pride in the feedback we have received from our customers.
Outstanding

5
87.27% based on 10 Reviews

* Results may vary from one person to another.