100% Discreet Service
We offer discreet packaging, billing & delivery
Free UK Delivery
Enjoy free shipping on orders above £40
Customer Data Protection
Your data is safe and secure with us
Wart, Corn and Verruca Patches
28 Patches | Natural Wart & Verruca Support
Buy 1

£9.99

£14.99
Buy 2

£17.98

£19.98 You Save 10%
Buy 3

£23.97

£29.97 You Save 20%

Buy now and earn 1 Comfort Point ?
Key Features
Pain-free natural solution for warts, corns & verrucas
Fast acting pain-free formula
Salicylic acid exfoliates, conceals, treats & protects skin
Ideal alternative to creams and lotions
Hygienic and ergonomic patch application
Quick, easy and mess-free
Suitable for sensitive skin
Includes 28 circular patches
Gluten-free
GMP
All Skin Types
Vegetarian
Introduction
Are you one of the many people dealing with with unsightly, itchy or even painful warts, corns and verrucas? Created specifically to help tackle them, the Wart, Corn and Verruca Patch is completely pain free and easy to use.
An ideal alternative for creams, lotions and pills, these convenient patches are designed for ease of use. Quick and simple to apply, all you need to do is apply one clear patch straight onto the wart, corn or verruca and you're done!
What are Warts, Corns and Verrucas?
Both caused by the human papillomavirus (HPV), warts and verrucas appear as small lumps on the skin. Although there are different types of warts, they are usually small bumps that can feel firm and rough and are usually painless. Verrucas on the other hand are a type of plantar wart that are commonly on the soles of the feet or around the toes. They usually have tiny black dots underneath the hard skin and are more likely than warts to be painful. They both occur when broken or damaged skin comes into contact with the virus, making their spread from one person to the next very easy, and is why most people will encounter them at some point in their lives. Although all slightly different, there are said to be over 100 different strains of HPV that generally develop and thrive in warm, damp conditions. Corns on the other hand are thick layers of skin that have built up due to friction and can be painful at times.
The Wart, Corn And Verruca Patch
Looking for a product to help with your warts, corns and verrucas but tired of the difficult and mess that can come with them? Say goodbye to sticky creams an grubby lotions and hello to the Wart, Corn and Verruca Patch. Designed to make dealing with your Warts, Corns and Verrucas as simple as possible, these patches feature hygienic application and are completely mess-free. You no longer have to worry about staining your clothes or spreading your Warts, Corns and Verrucas to others. Thanks to the Wart, Corn and Verruca Patch, you can finally say hello to simplicity!
Stress Free Solution
Common liquid-based methods for aiding warts, corns and verrucas can end up being uncontrollably messy and lead to unwanted stains left on clothing. The Wart, Corn and Verruca Patch however, is completely free from mess so can easily be worn under clothing without having to worry. Thanks to the patch application and design itself, it can also be more hygienic and reduce contamination as there is less chance of your fingers or others coming into contact with the virus. With 28 specifically sized patches in each pack, they can make dealing with your warts, corns and verrucas clean, hygienic and simple.
How To Use

Begin by peeling the foil sachet open. You will see the patches as well as a plastic marker so that you can hygienically apply the patch to the skin. With the plastic marker, carefully peel off a single patch and place it directly onto the wart, corn or verruca. Peel away the marker so that just the patch itself is left on the skin. Apply one patch per wart, corn or verruca every 12 hours. After a few days, use a clean abrasive material for your personal use to remove the softened surface layers of the skin. Wear during the day or overnight and use everyday until you have reached your desired result.
Advice
As the Wart, Corn and Verruca Patch is a topical product, it has no known side effects and is safe for use. In the same way as when trying any new product on your skin for the first time, we recommend ensuring you are have no personal allergies and discontinuing use if an allergic reaction then occurs. In a 24 hour period, do not use more than 2 patches. This product is not intended for use on children.
Do they hurt to use?
Our Wart, Corn and Verruca Patches are completely pain-free and are the ideal solution to help solve your issues while going about your daily business
Are there any side effects?
We pride ourselves on using all-natural ingredients in our products which means there are no known negative side effects and you can have peace of mind when using them.
What if it doesn't work for me?
We are confident that you will love our products, but we also understand that everybody is slightly different and may not feel the effects in the same way. We value our customers and want to make sure that they are 100% happy with their purchase which is why we offer our full money-back guarantee! If it doesn't work for you, we will refund you for your order!
How long do they take to work?
Our customers have seen results within 2 weeks, but we recommend you use them for as long as it takes to get your desired results!
Frequently bought together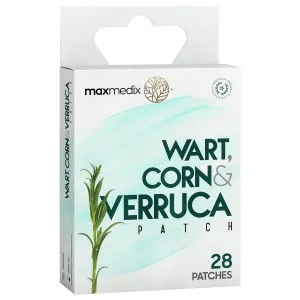 +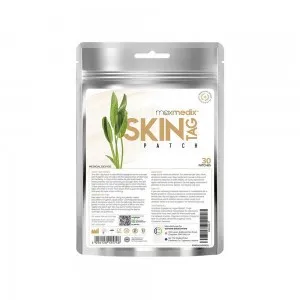 +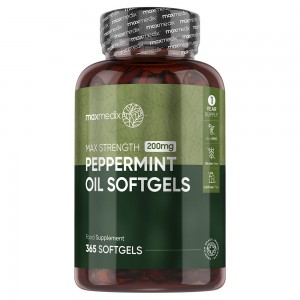 Customer Reviews
At ShytoBuy we strive to offer the best possible customer service and we take great pride in the feedback we have received from our customers.
Outstanding

4.5
88.57% based on 20 Reviews

* Results may vary from one person to another.