Get free, discreet shipping on orders above £40 in the UK
100% Discreet Service
We offer discreet packaging, billing & delivery
Free UK Delivery
Enjoy free shipping on orders above £40
Customer Data Protection
Your data is safe and secure with us
Makari Purifying Cleansing Tonic
Advanced Natural Skincare
Overview
Makari Purifying and Cleansing Tonic contains a natural blend of ingredients which work together to help reduce discoloration, dark spots and sebum production, helping to ensure that the skin stays hydrated. The new revolutionary formula contains alphahydroxy acids which help to exfoliate the skin, along with other ingredients which help to lighten skin tone and deeply and gently cleanse both above and below the surface of the skin, washing away any impurities!
Helps to lighten complexion
Works to reduce uneven pigmentation, dark spots and discolouration
Cleanses the skin deeply and gently
Helps control sebum production
Made from the finest natural ingredients
Product that you are looking for is no longer available.
What Is Makari Purifying and Cleansing Tonic?
Makari Purifying and Cleansing Tonic is a blend of all-natural ingredients which work to control sebum levels and deeply cleanse the skin. This fabulous product exfoliates the skin and controls moisture levels, giving you softer-looking, firmer skin, as well as lightening skin tone and helping to eliminate black spots, pigmentations and blemishes.
How Does It Work?
The ingredients in Purifying and Cleansing Tonic have been specially selected for their ability to fight black spots, even out pigmentations and control sebum levels, helping to lighten your complexion and soften the skin.
How Do I Use Makari Purifying And Cleansing Tonic?
Makari Purifying and Cleansing Tonic is incredibly to use - simply apply a thin layer to the affected area once or twice every day over an extended period of time. For added convenience, the tonic is specially designed to ensure it does not need to be washed off after use.
What Are The Ingredients?
water (aqua), propylene glycol, bilberry (vaccinium myrtillus) extract, sugar cane (saccharum officinarum) extract, sugar maple (acer saccharinum) extract, mulberry (morus alba) root extract, bitter orange (citrus aurantium amara) extract, lemon (citrus medica limonum) extract, peppermint (mentha piperita) extract, aloe vera (aloe barbadensis) gel, niacinamide, urea, alcohol denat, blue no. 1 (c1 42090) lavender (lavandula angusifolia) oil, salicylic acid, allantoin, menthol, copper gluconate, caffeine, PEG-40 hydrogenated castor oil, disodium EDTA, sodium chloride, fragrance (parfum), oleth-25, lodoproynyl butylcarbamate, DMDM hydantoin and linalool.
Are There Any Side Effects?
Makari Purifying and Cleansing Tonic is made using 100% natural ingredients, so you should not expect to experience any unwanted side effects – however, we always recommend that you check the list of contents to ensure you are not allergic to any of the ingredients. You may also perform a patch test on the back of your hand to check for allergies. Do not consume orally and avoid contact with eyes – if the formula does come into contact with the eyes, wash the affected area with lukewarm water.
How Do I Order My Makari Purifying And Cleansing Tonic?
Ordering our Makari Purifying and Cleansing Tonic from ShytoBuy is simple, secure and discreet, and takes a matter of seconds to get started – and thanks to our fantastic next working day delivery service, all orders received before 4 pm on any working day will be delivered right to your doorstep the very next working day. To start your journey towards smoother, softer skin, begin your purchase now by choosing the 'Add to Basket' option.
Frequently bought together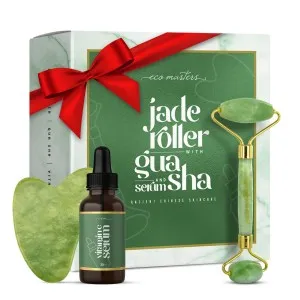 +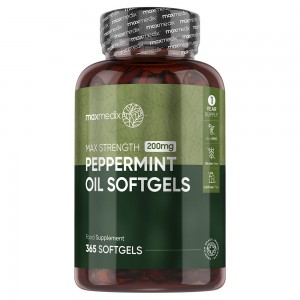 * Results may vary from one person to another.