100% Discreet Service
We offer discreet packaging, billing & delivery
Free UK Delivery
Enjoy free shipping on orders above £40
Customer Data Protection
Your data is safe and secure with us
Candida Support Capsules
180 Capsules | Candida Probiotic Supplement
Buy 1

£14.99

£17.99
Buy 2

£26.98

£29.98 You Save 10%
Buy 3

£35.97

£44.97 You Save 20%

Buy now and earn 1 Comfort Point ?
Key Features
Supports balanced candida yeast levels in your body
Ideal for better nutrient absorption
15 Active Ingredients & 400 Million Live Bacteria for Gut & Intestinal Flora
Designed to promote 'friendly' bacteria in the gut
Zinc contributes to the normal function of the immune system
Suitable for both men and women
Vegetarian-friendly natural probiotic supplement
Gluten-free
GMP
Vegan
Expert Formula
Introduction
Candida Support is a natural probiotic supplement that uses a unique combination of ingredients to help support balanced candida levels and support bowel function. The natural plant-based ingredients in these potent probiotic capsules also provide vitamins and minerals to support the regular operation of the body.
What Is Candida?
Candida is a naturally occurring yeast fungus that lives in the mouth and intestines. This yeast is beneficial for the body in the correct amounts and aids with digestion and nutrient absorption. However, there can be certain circumstances and factors that can disrupt the current candida levels, which causes them to overproduce. The most common of these are antibiotics, which work to kill off all types of bacteria in the gut, causing an imbalance. This imbalance could then lead to a fungal infection called Candidiasis. When the candida yeast levels get too high, it can cause the intestinal wall to break down and allow it to enter the bloodstream, which can then result in a number of issues including yeast infections, thrush and digestive problems. For those that are suffering from candidiasis, there are three things that are needed to be done in order to get rid of it. First, stop the overgrowth of yeast. Secondly, build up friendly bacteria in the gut. And finally, heal the intestinal wall to stop the candida from entering the bloodstream.
Candida And The Immune System
When the immune system is weakened, the ability to fight against bacteria and viruses is reduced. This is why a weakened immune system can play such a big role in the cause of candida yeast infection in the body. There can be a number of factors that may weaken the immune system and lead to an imbalance of candida levels in the body. Some of these factors include:
Extended use of antibiotics
An unhealthy diet
Eating too many sugary foods
Hormonal imbalances
Stress
Lack of sleep
What Is A Probiotic Supplement?
As a natural probiotic supplement, Candida Support is designed to support balanced candida levels in the body and especially the gut. In the gut, we have 'good' bacteria which are beneficial to us and aid with digestion, and then we can have 'bad' bacteria, which we would want to reduce. This is where probiotics come in. Probiotics are often used to help balance the levels of the 'bad' bacteria without damaging the levels of the 'good' bacteria. Having a good balance of bacteria is very important in maintaining good digestive health and the well-being of our intestinal flora.
Candida Support also helps the body as a whole. Within this complex blend, it makes use of natural plant extracts, as well as, minerals such as zinc, which can help to support your natural defences. Keeping the immune system healthy is not just important to help fend off the common cold; it can also help with the maintenance of the body, which includes aiding damaged cells and helping to strengthen the digestive system. This can be especially helpful after a yeast overgrowth.
Ingredients In Probiotic Candida
Candida Support is made up of a blend of natural ingredients and is unique as it combines probiotics with caprylic acid and specific plant-based ingredients. This makes it different from many other products out there that use either one or the other. Here are the three different components of the formula and their role in the Candida Cleanse formula:

Probiotics
In Probiotics Candida there are two types of probiotics - Lactobacillus acidophilus and Bifidobacteria. As already stated, probiotics support the well-being of the gut. It does this by helping to reduce the 'bad' bacteria in our digestive system while promoting the 'good' bacteria.

Caprylic Acid
As a medium-chain fatty acid, caprylic acid is one of the three fatty acids found in coconut oil. Other sources of caprylic acid also include full-fat cow's milk, peanut butter, palm oil and human breast milk. This ingredient has a lot of research done surrounding its natural antibacterial properties, and how they can help with increased levels of 'bad' bacteria in the gut.

Herbal Extracts
Within Candida Support, there is a wide range of natural plant-based ingredients that help with different health aspects of the body, including resistance and strength. The key ingredients within this formula can be separated into two categories for their uses. Firstly there is Aloe Vera, which can work alongside the probiotics and Caprylic acid to help protect and naturally cleanse the body, especially against the aggression of common antibiotics. Secondly, popular plant-based herbs in the formula, such as garlic, cinnamon, thyme and oregano are more than just common in the kitchen; several studies have researched their wide range of health benefits.
How To Use Our Probiotic Supplement?
To use Candida Support, simply take 2 capsules a day with food. As this probiotic supplement consists of natural ingredients, there are no known side effects; however, we suggest checking the full ingredients list for any personal allergies or restrictions. This natural formula is suitable for vegetarians and contains 90 servings per container so depending on use should last around 3 months.
Does probiotics for candida really work?
A quick look at our reviews will show you how much our customers have benefitted! We have formulated our Candida Support with industry-leading ingredients to provide optimal results.
Are there any side effects of candida support?
We pride ourselves on using all-natural ingredients in our products which means there are no known negative side effects and you can have peace of mind when using them.
What if it doesn't work for me?
We are confident that you will love our products, but we also understand that everybody is slightly different and may not feel the effects in the same way. We value our customers and want to make sure that they are 100% happy with their purchase which is why we offer our full money-back guarantee! If it doesn't work for you, we will refund you for your order!
Can probiotics cure Candida?
Candida infection is caused due to bacterial imbalance in the gut. An optimum amount of probiotics can contribute to the maintenance of the right balance of bacteria in your gut, thus improving your well-being.
Is it okay to take this probiotic Candida supplement every day?
It is usually considered safe to take our probiotic Candida supplement on a daily basis. Having said that, make sure you don't exceed the recommended daily dosage.
Frequently bought together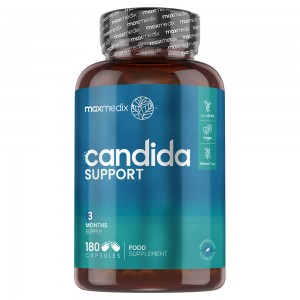 +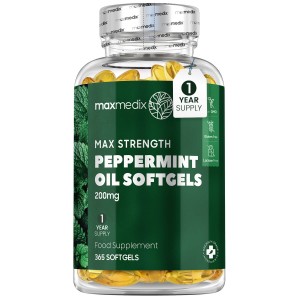 Customer Reviews
At ShytoBuy we strive to offer the best possible customer service and we take great pride in the feedback we have received from our customers.
Outstanding

4.5
92.82% based on 141 Reviews

* Results may vary from one person to another.