Laser therapy is becoming more and more popular in modern society, especially when it comes to hair loss. This new, exciting, and dynamic technology seems to have an exceptionally positive effect on hair growth. If you, like many others, have heard that it can help regrow your hair or stop hair loss, yet are wondering if this is too good to be true, read on to find out how the power of light really can change your confidence and your hair for the better.
Science Behind Laser Hair Therapy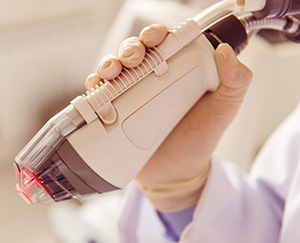 It's essentially a light that stimulates follicle cells to regrow hair. Low Level Light Therapy (LLLT) is mostly used to address the problem of hair loss and thinning hair. LLLT doesn't induce any heating such as surgical or aesthetic lasers. LLLT has a photochemical effect (like photosynthesis in plants). The effect depends on the application of the correct wavelength and density of light that's delivered to the target tissues for a suitable period of time. Usually, this will be for around 30-60 seconds, but this can vary from device to device.
The photochemical reactions of certain wavelengths of light combine with our cell membranes and enzymes. Compromised cells react better than healthy cells to photochemical reactions enabling brief treatments with low level light on damaged tissue or hair follicles to start a complex chain of physiological reactions.
How Was It Discovered?
In 1967, a Hungarian scientist was studying the use of lasers for other purposes on mice. The mice were shaved in the area where they were supposed to receive treatment. What he discovered was that the mouse who received laser treatment hair grew back in the shaved area a lot faster compared to the other mice who didn't receive the laser treatment.
How We Lose Our Hair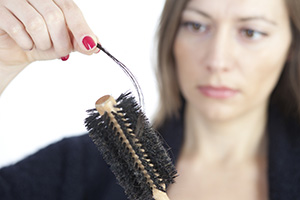 We lose hair as a result of many different reasons. Before starting to use laser hair therapy, it's essential to know the reasons why you're losing hair in the first place. If it's to do with taking certain medicines, this may mean that the laser therapy won't work or be as effective.
If you're losing your hair due to androgenic alopecia then such laser therapy is the perfect solution, in many cases for both men and women. This is because this type of hair loss usually occurs when the hair follicles don't receive enough nutrients to produce full, healthy hairs due to too much DHT production.
Using laser therapy helps to stimulate hair follicles. This stimulation helps to prevent the slow miniaturisation of hairs; rejuvenating them in order to promote new healthy growth.
How Laser Therapy Works On Hair & Scalps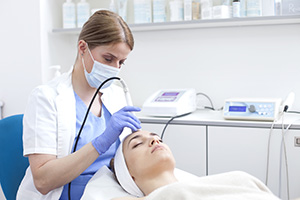 Laser hair therapy is available in clinics with specialists who apply it to your head
This is expensive and requires you to travel to the clinic.
Laser hair therapy needs more than one treatment. You might have to wait up to 2–3 months to complete a course of laser therapy.
To keep up with the fast pace of modern life, alternatives of laser hair therapy at home are becoming more popular. Laser devices for home come in the form of comb like devices.
Laser hair therapy at home is also possible with the revolutionary Theradome Laser Helmet, which applies the laser light to a large area of your scalp. Thanks to this device being cordless, it makes it bliss to use and perfect for female hair loss since it covers the entire scalp with light to tackle all problems areas at once.
Laser hair therapy isn't a one-time 'fix' for hair loss. It generally must be repeated at intervals to maintain results. Some take 3 to 4 sessions per week for 20 to 25 minutes, however this differs from device to device.
Results of laser hair therapy take approximately 4 to 6 months to be visible completely.
Once hair growth is achieved, an on-going 'maintenance' schedule of reduced number of sessions per week is strongly recommended. This will help to maintain new growth and sustain healthier, fuller and more vibrant looking hair.