Discreet Service
Plain packaging and discreet billing.
Free UK delivery on orders over £35
Save on postage today
Customer Data Protection
Your data is safe and secure with us
Viaman Plus
800 mg 60 Capsules | Male Virility Enhancement
Overview
Viaman has been a market leader in the EU since its launch in 2014, and has now been cemented as one of the most popular male enhancement brands on the market. After further in-depth research into men and their specific needs, the best selling brand created Viaman Plus, an innovative blend of premium botanicals, including the renowned Korean Ginseng. With Viaman Plus you can soon be on the way to a newly energised & invigorated you.
Innovative male drive capsules
Award winning Viaman Brand
Advanced natural formula
Zinc for normal T levels
Vegetarian friendly and gluten free
GMP
Formulated For Men
Expert Formula
High Strength
buy 1

£24.99

buy 2

£44.98

£49.98 You Save 10%
buy 3

£59.97

£74.97 You Save 20%
Male drive & Self Confidence
What makes the modern day man feel virile? Societal pressures can make men feel it is dependant on strength, power, the ability to procreate as well as having a turbo charged twilight drive. But the truth is, life stresses can understandably eat away at your self-esteem and knock your confidence, all of which can impact your bedroom appetite. Today an increasing number of men deal with a depleted drive as well as power and strength. But thankfully, developments in science and modern technology are discovering that taking proactive steps to naturally support desires and drive have never been more accessible.
Beyond Viaman Capsules: The Creation Of Viaman Plus
Viaman is known for its formidable drive for excellence and as a brand, it is always looking for ways to improve its products and give the best to its customers. To answer the rising demand for male performance products on the market, Viaman conducted countless research into men and their needs in order to make something even better. They knew they had a winning formula with the Viaman Capsules, but they now wanted to utilise the most recent scientific advancements and groundbreaking ingredients in order to take that formula to the next level. This culmination of research and additional ingredients resulted in Viaman Plus, a new original male vigour formula designed to take men one step further in getting more from themselves.
Why Korean Ginseng?
Also known as Panax or true Ginseng, this popular ingredient is often used in the natural male performance industry due to its many potential benefits in this area. Historically, it has been used to help boost energy, focus and vitality. More recently, studies have been undertaken surrounding the relationship with levels of T, which is widely recognized for its implication on male performance. Also, one study with encouraging results looked into its potential use to help boost physical drive.
Key Active Ingredients
It is not only Korean Ginseng that packs a punch in this exciting new formula from Viaman. It is enriched by a number of other essential ingredients that have been sourced from countries all over the world and carefully blended into this exclusive product.

Zinc
This essential mineral is known to help towards the maintenance of normal T levels in the blood, making it a key player in male enhancement products. Zinc is also known for its part in fertility and reproduction, factors that are thought to play a significant role in male vigour.

Ginkgo Biloba
This is one of the oldest trees known to the planet, with the oldest still standing in China having been recorded at a carbon footprint of 3500 years old. The tree has been recognised since the Jurassic period and the extract has been studied for its historical use in supporting mood, memory, focus and blood circulation.

Maca
Found high up in the Andes mountains, Maca has recently been increasing its popularity in natural male enhancement products. Recent studies have looked into the numerous properties of Maca extract, especially its traditional use as a natural way to help boost desire, and its more current use to help support performance.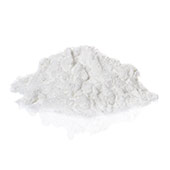 L-Arginine
The last, but by no means least, of the essential ingredients is L-Arginine. This hugely popular amino-acid is converted in the body into nitric oxide, which is known to aid blood flow. Good circulation has been highlighted as a big contributor in a sustainable strong and healthy performance so is key for many men.
Full List Of Ingredients
Active ingredients: Korean Ginseng Extract 10:1 (20% Ginsenosides), Fenugreek Extract, Ginkgo Biloba Extract (24% Ginkgo Flavone Glycosides), Beetroot, Saw Palmetto Extract (40% Fatty Acids), Maca, L-Arginine, Selenium (as Selenomethionine), Zinc (as Zinc Gluconate).
Other ingredients: HydroxyPropyl MethylCellulose (Capsule Shell), Silicon Dioxide and Magnesium Stearate (Anti-Caking Agents).
How To Use
As the Viaman Plus Capsules have been designed to be the perfect addition to any man's arsenal, they can easily fit into even the busiest of routines. Simply take 2 capsules a day with water and preferably before either breakfast, lunch or dinner. It is up to you as to what time of day you take the capsules, but please try to take them around the same time. In order to get the most of these capsules for you and your body, we recommend using them for at least 3 months and then investing in longer-term use.
Advice
As these premium male enhancement capsules have been carefully formulated using only the best natural ingredients, there is no known risk of taking or side effects. Before using for the first time, as with any new food supplement, we suggest reading through the full list of ingredients to check for any personal allergies. This supplement is not intended for those under the age of 18.
Frequently bought together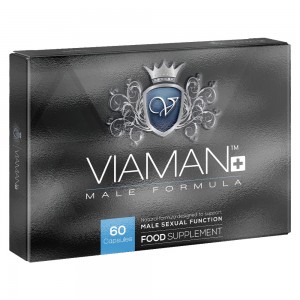 Viaman Plus
800 mg 60 Capsules | Male Virility Enhancement
£24.99
+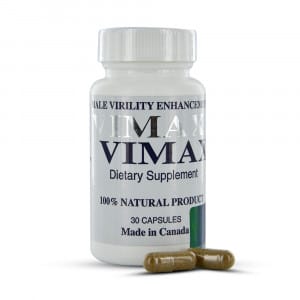 Vimax
30 Capsules | Male Performance Supplement
£35.99
+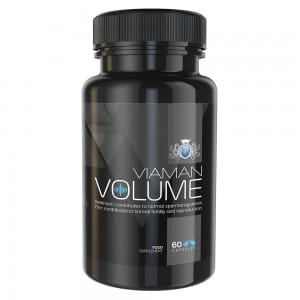 * Results may vary from one person to another.