100% Discreet Service
We offer discreet packaging, billing & delivery
Free UK Delivery
Enjoy free shipping on orders above £40
Customer Data Protection
Your data is safe and secure with us
Foligain Conditioner for Women
Advanced Formula with 2% Trioxidil
Overview
Many think that thinning hair is something that only affects men, but it can actually affect around 1 in 3 women too. Formulated with a unique blend of clinically studied ingredients, this Foligain Conditioner for Women uses its exclusive Trioxidil™ triple action complex to take care of the hair, follicles and scalp deep down. With its nourishing yet lightweight formula, it can also help to add volume and shine to your hair without weighing it down.
Designed specifically for fine and thinning hair
Lightweight conditioner for fullness, volume and shine
With moisture-lock technology
Contains clinically studied ingredients
Exclusive Trioxidil™ triple action formula
Compliments use with Foligain Shampoo for Women
Product that you are looking for is no longer available.
Thinning Hair In Women
Although it may not be a commonly discussed issue, thinning hair is big amongst women, and around 1 in 3 will experience some kind of hair thinning or a reduction in hair volume at some point in their lives. There are many different causes of hair thinning that can affect each woman differently. Some of the main factors can include:

Foligain Conditioner For Women
Designed specifically for thinning hair in women, this stimulating conditioner has been formulated by a team of hair care experts using clinically tested bioactive ingredients. The formula uses micro-emulsion technology to infuse the hair with the unique Trioxidil™ triple action complex that is exclusive to Foligain and works to help the hair on three fronts: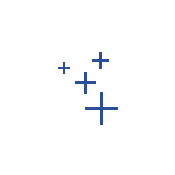 Follicle Strength
The natural formula can provide beneficial proteins that can help to strengthen and revitalise the hair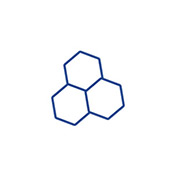 Matrix Vitality
Carefully selected bioactive ingredients work to look after the thinning hair to help fortify the follicles from within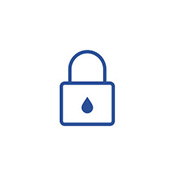 Moisture-Lock
Helps support scalp health by sealing in nutrients and the skins moisture so then it's ready for healthy hair
Ingredients
Foligain Conditioner for Women is formulated with a unique blend of natural ingredients that makes up the exclusive Trioxidil™ triple action complex. Each ingredient in this formula has been carefully selected for their beneficial properties and their abilities to work together in harmony for the hair.

Clover Flower Extract
Also known by its latin name Trifolium Pratense, Clover is known to be a natural source of beneficial isoflavones. The main compound found in clover called Biochanine-A has also become popular in many cosmetic products.

Burdock Root Extract
Rich in essential fatty acids and vitamin A, Burdock is very popular for the skin. For the hair and scalp the fatty acids are said to help aid circulation which can be beneficial for healthy hair follicles. They can also help to nourish and hydrate.

Panax Ginseng Root Extract
Grown in areas of Korea and northeastern China, Panax Ginseng has been commonly used for its number of benefits. In regards to the hair and scalp, it is said to have revitalising properties and can also stimulate the scalp to encourage healthy conditions.

Moringa Seed Oil
Known to be rich in vitamins and fatty acids, like Burdock, Moringa is said to be very useful for the skin. Not only is it said to help protect and take care of the scalp and hair, it also said to help the vitality and strength of the hair.

Nettle Leaf extract
Also known as Urtica, Nettle leaves are rich in Iron and can be very beneficial for the body. Iron helps the body to produce hair cell protein so is very useful for helping to strengthen and maintain healthy hair.

Jojoba Seed Oil
Full of skin-loving vitamin E, Jojoba oil is a well-known ingredient when it comes to natural skin and hair care. Not only is it known to help with moisturising the skin, it can also be very hydrating for the hair and scalp.
The Foligain Conditioner for Women is made up of a wide range of natural as well as skin-loving ingredients that have gone through thorough testing and research. The formula used in this stimulating conditioner is of the highest quality and so therefore contains no parabens, sulfates or phthalates and is not tested on animals.
Full List Of Ingredients
Aqua, Behentrimonium Methosulfate, Butylene Glycol, Dextran, Acetyl Tetrapeptide-3, Trifolium Pratense (Clover) Flower Extract, Polysorbate 80, Glycerin, Hydrolyzed Jojoba Esters, Citric Acid, Panax Ginseng Root Extract, Arginine, Acetyl Tyrosine, Arctium Majus (Burdock) Root Extract, Hydrolyzed Soy Protein, Polyquaternium-11, PEG-12 Dimethicone, Calcium Pantothenate, Zinc Gluconate, Niacinamide, Ornithine HCl, Citrulline, Glucosamine HCl, Biotin, Cetyl Alcohol, Ribes Nigrum (Black Currant) Seed Oil, Moringa Oleifera (Moringa) Seed Oil, Urtica Dioica (Nettle) Leaf Extract, Malus Domestica Fruit Cell Culture Extract, Simmondsia Chinensis (Jojoba) Seed Oil, Emu Oil, Phenoxyethanol, Fragrance.
How To Use
After shampooing, apply a small amount of the Foligain Conditioner for Women and massage into the scalp for 60 seconds and then rinse thoroughly. To get the best out of this product, combine this stimulating conditioner with the Foligain for Women's stimulating shampoo, intensive spray and supplement.

* Results may vary from one person to another.