Delivery Notice: Due to Royal Mail strike action on 30th September and 1st October 2022, please expect delays in delivery times. We appreciate your understanding.
Discreet Service
Plain packaging and discreet billing.
Free UK delivery on orders over £40
Save on postage today
Customer Data Protection
Your data is safe and secure with us
Eco Masters Exfoliating Soap
200 g Soap | For Dry Skin Accumulations
Overview
Release your glow with the Eco Masters Exfoliating Soap, created to buff away dead skin cells that can cause blockages on the skin's surface and dull your complexion—made from premium-grade, cruelty-free ingredients.
Reveal smooth and exfoliated skin
Balanced almond seed formulation for buffing & purification
Premium-grade ingredients
Made for regular use 2-3 times a week
Notify me when this product is back in stock
Great! We'll notify you when this product comes back in stock.
You have already subscribed for this Email Address.
Amazing Exfoliation
Your skin's radiance relies on the shedding of dead skin cells. Letting them naturally build up over time can cause imperfections on the skin's surface such as spots, blackheads and whiteheads to develop, as well as a lacklustre, uneven and unrefined skin tone. Exfoliation is essential in providing clear, healthy and bright skin and Eco Masters Exfoliating Soap's gentle, purifying action can provide these benefits with regular use.
Eco Masters Exfoliating Soap
The multi-tasking Eco Masters Exfoliating Soap features a gentle formulation to help buff away dead skin, relieving it of impurities for a clear and even complexion with a natural glow. Use it anywhere, be it on face or body for head-to-toe radiance.
Directions
Wet your face and neck, and massage gently in a circular motion before rinsing. Use the soap daily, morning or night. As dry and congested skin can be an ongoing concern, we suggest using the product 2-3 times a week over time for optimal results.
Guidance
Eco Masters takes a dedicated stance on skin and hair care. However, it is always worth considering a couple of things. As with all new skin applications, you should always read through the full ingredients before first-time use. If your skin is especially sensitive, try the bar out on the inside of your arm before using it on your face.
Frequently bought together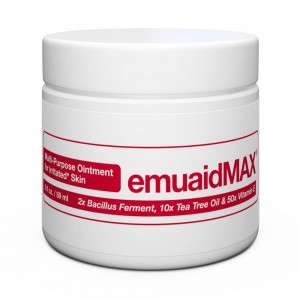 +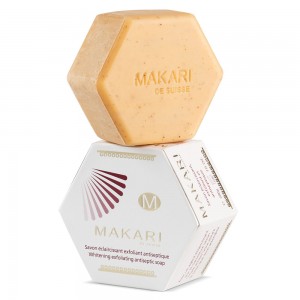 * Results may vary from one person to another.