100% Discreet Service
We offer discreet packaging, billing & delivery
Free UK Delivery
Enjoy free shipping on orders above £40
Customer Data Protection
Your data is safe and secure with us
Total Curve Breasts Combo Pack
60 Capsules | 88 ml Gel | Breast Enlargement Combo
£62.98
£69.98
You Save £7.00
Free Delivery

Buy now and earn 6 Comfort Points ?
Key Features
Total Curve combo developed to firm, tone & lift up your breasts
60 capsules to shape and enhance your decolletage
100% natural ingredients like buckwheat, fennel & dong quai
88 ml gel for a fuller and firmer appearance of your breasts
Formulated with clinically studied Volufiline® for enhanced volume
Gel helps increase up to 8.4% in less than 60 days*
Easy to use with no known side effects
Suitable for women of all ages & lifestyles
What's In Total Curve Breast Combo?
Do you want to enhance the appearance of your breasts naturally? If yes, then Total Curve Breast Combo is for you! This 2-in-1 breast enhancement combo combines Total Curve Capsules and Total Curve Gel, which work together in harmony to give you a voluptuous, curving bust line. Designed to tone, lift and shape your breasts, the easy-to-apply gel is made with Volufiline and is clinically proven to increase the size by up to 8.4% in less than 60 days! The easy-to-swallow capsules then add to the volume and firmness with the power of active botanicals such as buckwheat, fennel, hops and dong quai. The two products are packed strategically for a 2-step natural breast enlargement therapy to help you achieve your desired curves without resorting to painful cosmetic surgeries. So feel amazing and confident about your curves with the help of the Total Curve Breast Combo today!
How Do The Gel & Capsule Work?
Ageing, pregnancy, hormonal change, weight change and genetics are all possible factors that can affect the size and appearance of your breasts, which may knock your confidence as well. Our Total Curve Breast Combo aims to lift up your bust and confidence by working on your breasts from the inside out. The fast-absorbing topical gel works from outside to give your chest a stimulating massage while not leaving behind stains on your clothes. Volufiline in this breast gel contains sarsasapogenin, which helps to grow fatty tissues to give a fuller and plumper appearance to your breasts naturally. The oral breast growth supplement works from within to not only help you with your breast size and volume but also take care of your overall health, such as: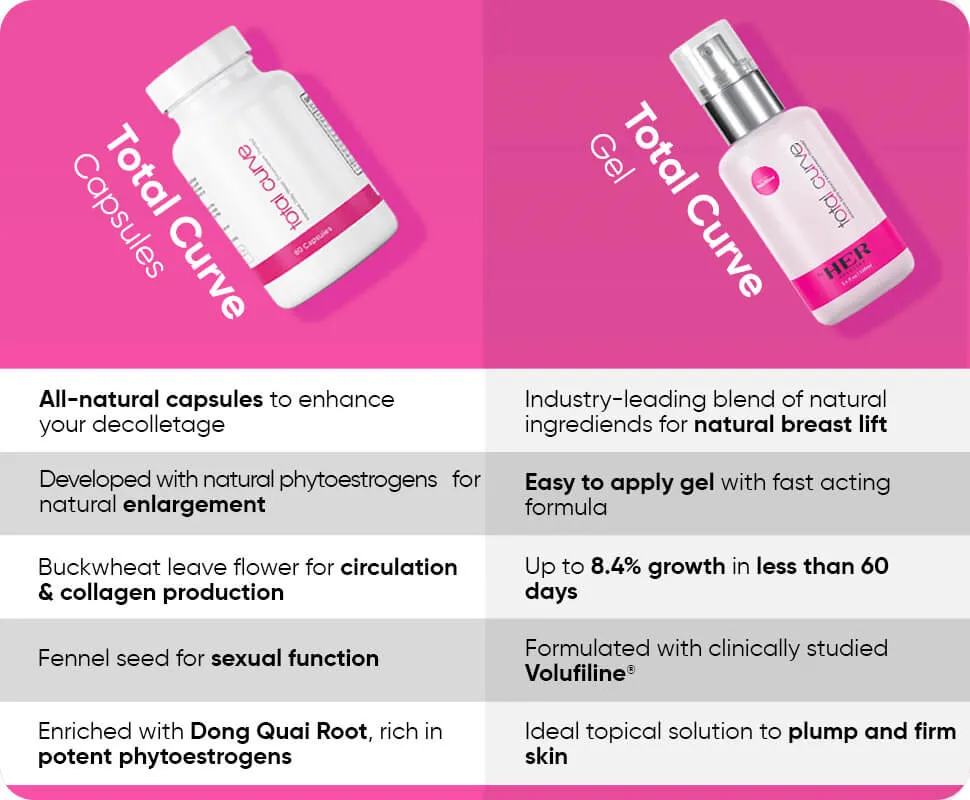 Why Choose Total Curve Breast Combo?
In today's image-conscious world, many women tend to feel dissatisfied about their breast size or shape. While invasive methods like cosmetic surgeries or injections may help, let's face it, those are painful, costly, can have side effects and often don't give satisfying results. That's where the Total Curve Breast Combo Pack comes to your rescue! This gel and capsule discreet combo pack offer you the ideal pain-free alternative to invasive solutions and help you improve the appearance of your breast from the comfort of your home so that no one has to know about it. Both the products in this pack provide the benefits of plant-based active ingredients to assist you in getting that amazing curve without facing any known harmful side effects. Whether you're in your twenties or sixties, this breast-firming combo can help you as it's suitable for women of all ages and lifestyles. Our customer reviews are enough to show how much they loved the results they saw after using the breast growth gel and the capsules. Time for you to try the Total Curve Breast Combo and fall in love with the products and your curves today!
*Please note that this is an average effect based on clinical studies, different people may experience different results.
Total Curve Capsules Key Ingredients
The secret behind the potent formula of Total Curve Capsules are the industry-leading active ingredients that are blended in the right amount to give you optimal benefits.

Buckwheat
This natural ingredient is known to offer protective effects on your breast. It also targets the appearance of ageing and can be beneficial for those seeking help with sagging breasts.

Fennel
This natural seed extract acts as a phytoestrogen to help you maintain your normal hormonal health. It's also credited for alleviating menstrual pain and helping in the normal regulation of the menstrual cycle. Fennel is also known to support your actions during intimate sessions to give you more satisfaction.

Hops
Rich in phytoestrogens, Hops help increase the volume of your targeted area. It is also enriched with tannins, which soothe and comforts inflamed skin.

Dong Quai
Some studies have associated this natural root with relieving cramps and menstrual pain. It has also been credited to help people struggling with irregular menstrual cycles and PMS.
Total Curve Gel Key Ingredients
Total Curve Gel uses ancient knowledge with present-day research to combine carefully selected natural ingredients, each one of which helps you be on the way to achieving a fuller and firmer bust.

Volufiline
Clinical studies have shown that Volufiline offers a lipo filling-like effect and promotes lipid storage to increase volume in the fatty tissues. Derived from the roots of Asian botanical Anemarrhena asphodeloides, this oil-soluble extract is being increasingly used in today's breast growth products.
Mango Butter
Mango is known for its incredible moisturising properties. This exotic fruit helps soothe and soften your skin while nourishing it. Its scientifically researched skin-repairing qualities made it a popular ingredient in body care products.

Bearberry Extract
Found in North American forests, Bearberry has been traditionally consumed by indigenous Americans for generations. It's now increasingly gaining popularity for its uses in naturally glowing up the skin. This active ingredient is also credited for supporting normal collagen production to give a plump and youthful appearance.

Caffeine
Popularly known for its stimulating and energy-yielding effects on the body, Caffeine is now increasingly used in skincare products to help firm, tone and protect your skin. It is known to support a radiant glow while also having a positive effect on breast volume.

Aloe Vera
This natural plant is hugely used in natural skin care products for its refreshing sensation and hydrating nature. Research has investigated its soothing effects on irritated skin. Aloe Vera is also known to stimulate collagen production and enhance skin elasticity to give a firm and toned look.
How To Use Total Curve Capsules?
Simply take 2 capsules a day with a full glass of water, preferably with a meal. Take one capsule with your first meal in the morning and another with your last meal of the day.
Advice
Before taking any new supplement, we recommend checking the full list of ingredients for any personal allergies. We also suggest not taking more than 4 tablets in a 24-hour period.
How To Use Total Curve Gel?
Twice daily, apply a thin layer of gel to each breast in its entirety, including the underside. Massage gently in a circular motion until the gel is fully absorbed. Do this once in the morning and once in the evening.
Advice
We suggest making use of the gel for at least three months, as well as investing in long-term use, to get the most out of it. We advise you to look for the ingredients before use to check if you're allergic to any.
How long does breast enlargement last?
Total Curve Combo aims to help you enhance the appearance of your breasts naturally. It is not a temporary fix like many other breast enlargement solutions. The capsules and the gel helps with your size and volume in the long term.
Do breasts get bigger with weight?
Breasts are majorly made up of fatty tissues. So if you gain body fat and put on weight, your breasts might get bigger.
How long will it take to see results?
Many customers have reported feeling and seeing results within a month of use, but we recommend using it for at least 3 months to see optimal results.
Are there any side effects?
Both the Capsules and the Gel are formulated with all-natural ingredients, which means there are no known negative side effects and you can have peace of mind when using them.
Is it safe to use during pregnancy or breastfeeding?
Since the gel and the capsules have no known side effects, it is usually considered safe to use by any woman. Having said that, we advise you to consult your doctor before using them if you are pregnant or breastfeeding.
Is it suitable for females of all ages?
Total Curve combo products are suitable for women of all ages. That being said, the products are not intended for children under the age of 18 years.
How do I use the combo?
To use the combo, you can apply the Total Curve Gel twice daily and take 2 Total Curve Capsules a day. It is recommended to use the combo for at least three months to see visible results.
How long does one package last?
The Total Curve breast enhancement combo comes with 60 capsules, which will last you for a month if you take 2 caps a day. The 88 ml gel will last you depending on your daily usage.
Frequently bought together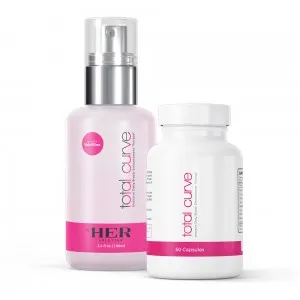 +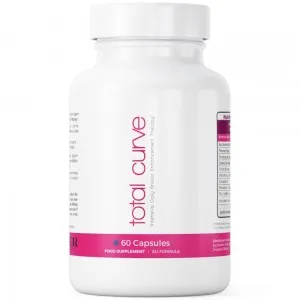 Total Curve
60 Capsules | Intensive Daily Breast Enhancement
£35.99
+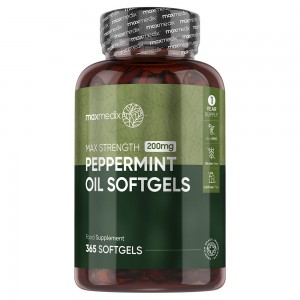 Customer Reviews
At ShytoBuy we strive to offer the best possible customer service and we take great pride in the feedback we have received from our customers.
Outstanding

5
93.04% based on 22 Reviews

* Results may vary from one person to another.