Discreet Service
Plain packaging and discreet billing.
Free UK delivery on orders over £40
Save on postage today
Customer Data Protection
Your data is safe and secure with us
Total Curve Breast Enhancement Therapy Duo Pack
Intensive Daily Breast Gel & Capsules
Overview
Total Curve Combo Pack combines convenient capsules and a soothing gel for a regime uniquely designed to address women's needs. Without invasive, surgical intervention, they work in perfect harmony to naturally augment the look and feel of your breasts. Made with ideally formulated and balanced natural, botanical ingredients, boosted with innovative scientific research, they can gently nourish both your body and self confidence.
Engineered together for the female form
Aspire to lift, fill, firm and tighten
Soothing, hydrating feel gel
Gel uses clinically studied Volufiline®
Forms a complete, holistic program
Easy, twice-daily use of each product
Product that you are looking for is no longer available, please select from an alternative below.
The Feminine Desire For Enhancement
There are more reasons than can possibly be counted for women to want an improved breast appearance, from dissatisfaction from Mother Nature's endowments to the impact of the body's changes over time. But with 70% of women between 18 and 65 reporting unhappiness with their chests, in a study published by the International Journal of Sexual Health, what cannot be denied is how many women would like to make a change. The size of this statistic might shock, but when one considers the span of potential factors, it becomes much more understandable. Some instances include...
Genetics
Pregnancy
Age
Hormones
Lifestyle
Weight change
Any woman might be feeling the effects of any one or more of these contributors, regardless of how old they are or the life they've led. Most women expressing unhappiness were between the ages of thirty and thirty-nine, with childbirth and age being the biggest named factors. More than just a worry for celebrities and the rich and famous, this can affect even the most ordinary of women.
The Gel's Amazing Volufiline®
Volufiline® is a highly innovative new ingredient, specifically engineered with the intention of restoring voluptuous curvaceousness to your bust. It draws on the ancient Chinese herb Zhu Mu, used here for its inclusion of the compound sarsasapogenin. Skilled researchers first developed Volufiline®, then studied its effects, and the results make for powerful reading!. Sarsasapogenin's apparent ability to invigorate lipogenesis seemed to boost fat tissue's volume, over two months, by up to 8.4%.
The Capsules' Powerful Phytoestrogens
Naturally found in a wide variety of plants, phytoestrogens can be sourced from berries, fennel, hops, peas, soy and grains, as well as rare herbs such as Dong Quai. They are used within plants as a defence mechanism against herbivores, secreted to regulate the fertility of animals likely to continue eating them. For this reason, they are considered to be naturally beneficial to women aiming to increase their feminine shapes. They are therefore highly valued in premium breast enhancement products.
Total Curve Combo Pack
The capsules and gel were specifically engineered to work in perfect harmony, moving together from the inside out, aspiring to give you lifted, fuller, plumper breasts. Both beginning with natural, botanical ingredients, chosen to satisfy the needs of all women looking to enhance their busts without invasive, painful and often risky surgery. Both capsules and gel take advantage of the power of plants that have been passed from woman to woman for generations, and are now available in two ideal forms. You can enjoy an all-encompassing, holistic approach that is completely pain free, and suitable for adult women of all ages and lifestyles.
Total Curves' Natural Ingredients
The carefully chosen botanicals in Total Curve Capsules and Gel have been individually selected for their body-loving qualities, especially as applicable to the female form. Plants passed from mother to daughter for generations are included in perfectly measured amounts to create two ideal products. Here are just a few of these ingredients.
Key Capsule Ingredients

Soy Isoflavones
An entirely natural and vegan protein source, soybeans are considered an essential in numerous cultures. Proteins are the body's essential building blocks. Recent research has studied the link between soybeans and phytoestrogens. Read more here.

Resveratrol
A naturally occurring polyphenol, it's found in red wine, various fruits and vegetables, dark chocolate and nuts. It's considered good for the body in various ways, and the scientific community is taking an interest in how its qualities can impact on the appearance of ageing.

Hops
Popularly regarded for their inclusion in beer, hops are the flowers of the plant Humulus lupulus. It was known amongst the Ancient Greek, Roman and Chinese cultures. Research has lately been executed on it, particularly in its phytoestrogenic constituents. Read more here.
Key Gel Ingredients

Aloe Vera
From a succulent tropical plant, this loved ingredient has long been included in skin creams and soaps and other topical applications. Its protective effects, and the link with free radicals, have been the subject of scientific research. Read more here.

Algae Extract
This once little known, now cult favourite natural derivative has high amounts of minerals and Vitamins A, B, C and E, known to support numerous areas of physical health and vitality. With these elements, algae can help to powerfully beautify your body. Read more here.

Vitamin C
This skin-loving vitamin is considered by many to be crucial to overall body health. It's known to encourage collagen production, key to plumping and revitalising skin's appearance. It can also contribute to protection from oxidative stress. It helps to tone and firm.
Full Ingredients
Capsules - Buckwheat (leaves, flowers), Fennel (seed), Dong quai (root), Damiana (leaf), Hops (flowers), Dandelion root, Watercress (leaves, shoots), Resveratrol, Soy Isoflavones, Gelatine Magnesium Stearate, Silicon Dioxide. Stearate, Silicon Dioxide.
Gel - Purified Water, Propylene Glycol, Carbomer, Triethanolamine, Vegetable Glycerin, Aloe Vera Extract, Hydroxyethylcellulose, Bearberry Extract, Algae Extract, Mango Butter, Methylparaben, Ascorbic Acid (Vitamin C), STR Multi-peptide Complex, Citric Acid, Caffeine, Volufiline®, Natural and Artificial Flavors and Preservatives.
Combo Pack Directions
Total Curve Capsules are designed to simply fit into your day-to-day routine; they're also easy to swallow and bring with you on the go. Just take two capsules every day, with a large glass of water, before whatever meal best suits you but preferably at the same time everyday. Total Curve Gel is bound to become a pleasantly satisfactory new part of your day. Twice everyday, massage a thin layer of gel into each breast, using a circular motion and being sure to include the underside. Make sure it is fully absorbed before dressing. We suggest using both the capsules and gel for at least three months, in addition to investing in long-term use, to get the best out of both.
Advice
Both products are based on gentle, naturally-derived formulas, neither of which have any known side effects. However, please take the time to carefully read the full ingredients of the capsules and gel, in case of any personal allergies. Please consult with a healthcare professional if you are pregnant, breastfeeding, or on any medication. Neither are intended for those under the age of eighteen.
Frequently bought together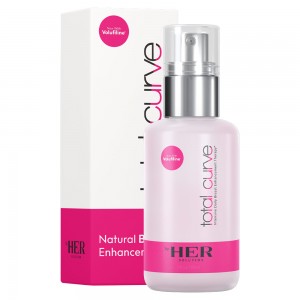 +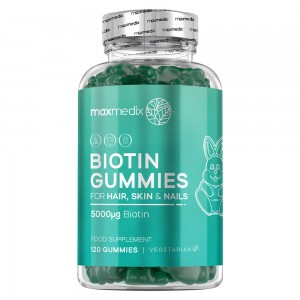 * Results may vary from one person to another.