Discreet Service
Plain packaging and discreet billing.
Free UK delivery on orders over £40
Save on postage today
Customer Data Protection
Your data is safe and secure with us
Bathmate HydroXtreme
Male Enhancement Hydropump Kit
Overview
Bathmate had already caused ripples with their first Hydropumps - but when they engineered the HydroXtreme, they knew they were about to make waves! The revolutionary hydropump method, designed to enjoyably enhance your endowments with the elemental forces of water and air, is ready for absolutely any man to use. Bathmate has made their way into the lives of millions of men globally – now you can take it one step further with the Xtreme series!
Works to aid boosting of masculinity
Gives sensation of hardness and strength
Patented tech & premium quality materials
Tailored sizing from 5-23+ cm, or 2-9 inches
Includes 6 extra accessories & carry case
Previously known as the Hydromax Xtreme
Works in 15 minutes & has 2 year guarantee
CE Certified
BPA Free
ISO
Product that you are looking for is no longer available, please select from an alternative below.
The Power Of Masculinity
Over hundreds of thousands of years, particular attention has been paid to one aspect of the male anatomy – and none of us are wondering which! With such time given over to considering a singular organ, it's unsurprising that some men will realise they're displeased with their models. But what may be more surprising is how unknown the precise mechanics of the condition are. The male organ is composed of three parts: two corpora cavernosa on the upper region, and the corpus spongiosum. As the name cavernosa might suggest, the former are spaces that are filled with blood, in order to draw the corpus spongiosum upwards. It's therefore apparent that the circulatory movement of blood is unquestionably important to this body part's correct working, and that the optimum approach concerning this is in union with this distinctive function.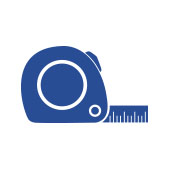 Length
If there's one immediate sign of masculinity, it's surely this one particular measurement – from base to tip! It's very easy to see how important this could become, and men everywhere have long compared themselves to concepts of normal and exceptional size. It's inevitable that many will want to increase this.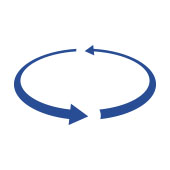 Girth
While length is most frequently referred to, growing conversations between men and their partners is discussing the importance of all-inclusive size in terms of giving pleasure. Girth is thought of as significant in relation to men's appearance and feeling of intensity, energy and dynamism, in bed and in life.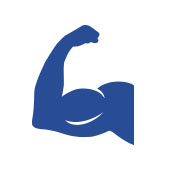 Strength
We all know there are times in life when a quantifiable measure just isn't sufficient to explaining our sense of self-esteem. The pure, invigorating feeling of power and strength is of enormous weight. It doesn't matter if it's in your day-to-day life or those heated moments of passion, we all want to feel powerful on demand.
The Technology Behind Hydropumping
The use of air in vacuum pumps is hardly a revelation to masculine enhancing devices – just one click in a search engine will gather innumerable options! They all aspire to excite the flow of blood, and thereby boost male proportions. These methods have been evaluated for their efficacy in boosting the saturation of oxygen, their function at a molecular level, and their work in reflexively straightening the male organ. These devices may promise men terrific ends, but many have had disappointing, even disagreeable, experiences. Due to this, a renewed, enthused attitude to assisting men was taken. And this time, it was decided that the elemental powers of water would be explored.
Naturally, everyone can appreciate what this might mean - a significantly more pleasurable sensation! Moreover, hydropumps have many logistical benefits. Water helps to create a flexible yet uniform pressure surrounding the entire area, so that each and every blood vessel can be stimulated. Using warm water, as facilitated by a bath or shower, encourages skin's healthy elasticity by opening up pores. This is intended to aid the amplification process, as skin's stretching is promoted. Finally, H2O enables a more friendly, although without sacrificing power, environment. This is crucial to safeguarding your comfort and, critically, safety. By making use of hydropump technology, you could take real steps toward making the gains you desire for your sense of manliness.
The Hydromax Xtreme
Driven to unparalleled excellence, Bathmate was never going to be content with their first entries to the hydropump market. With two sublime products securely under their belt, there was one inevitable question… What's next? Using the incredible bellows pump system and valve that they first developed for the standard Hydromax, they re-evaluated their approach to sizing and additional accessories. Now, for the first time, those men lucky enough to carry a bigger than 9 inch (23cm) package can also enjoy the best hydropump device on the market. All four individual sizes are particularly considered for the needs of that size, but each and every one comes with an additional six pieces of kit in a carry case. The cleaning sponge, handball pump, hose attachment, lube, security lock and shower strap will make the HydroXtreme the ultimate, for the man who is serious about getting the very best from his pump.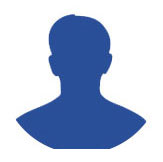 With an incredibly stylish presentation, the HydroXtreme comes with a wide range of impeccably designed accessories in a sleek carry case. For the ultimate approach, it comes only in transparent, for an unimpeded view.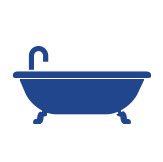 Innovative hydro technology is absolutely, undeniably ideal for incorporating into an essential part of your day: showering or bathing. Along with the strap and hand pumps, this method is meant to further both enjoyability and easiness.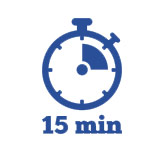 This tool was created with ultimate power – and now, with added extras, you can make the most of the mere fifteen minutes required everyday. It's often said that time flies when you're having fun, and never was that more true than with HydroXtreme.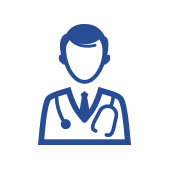 Based on dedicated scientific research, HydroXtreme utilises conclusively understood, highly considered anatomy to give you an enjoyable, totally safe method to taking command of your own physical needs.
Swipe to the right
Bathmate HydroXtreme Series
5
7
9
11
Previously Known As
X20
X30
X40
X50
Price
£167.95
£187.95
£217.95
£217.95
Suction Power
35x the Hercules
Penis Size
5-13cm
13-18cm
18-23cm
23cm+
Measurement Gauge
Comfort Pads
Latch Valve System
Carry Case
Warranty
2 Years
Using Your Hydropump
If using in the shower, you may prefer to use the specialised strap – this you can do by sliding the connector onto the Hydropump and putting the strap around your neck, leaving your hands free to wash. After relaxing in the shower or bath's water for about five minutes, lock the valve by rotating the valve cap clockwise. Push the black pip into the closed position with your finger, remove the comfort insert then fill your Hydropump with water, either under the shower stream or bath water level. After replacing the comfort insert, place the Hydropump over your flaccid penis tight up to your pelvic seat with the black pip in the closed position and make a seal against your body. With the Hydropump angled slightly upwards, open the valve by pushing the black pip to the central position and keep it in that position while you commence pumping. Do so slowly and evenly until the bellows remain depressed, indicating that optimal vacuum has been achieved.
To increase the vacuum further and for more control, use the handball pump either with the hose or connected direct to the pump. Please note, the fit between the handball pump and the Hydropump valve is designed to be a non-permanent connection. For this reason the handball should be held in position whilst in use, and removed when optimum vacuum is achieved. If a more permanent connection is desired, please use the hose connector. To remove the Hydropump, unlock the valve by rotating the valve cap anti-clockwise and release the vacuum by depressing the valve cap inwards to activate the quick-release mechanism and slide the Hydropump off your penis. Be sure to read the full instructions thoroughly before using for the first time, particularly as they go into more depth regarding the Xtreme series exclusive accessories.
Information
The entire Bathmate range was expertly created, with particular thought and care dedicated to the satisfaction of men's particular physical needs, as well as comfort and safety. However, you should take some sensible precautions. Please take the time to thoroughly review the complete Bathmate range, and choose a product that corresponds to your anatomical proportions. Be sure to carefully read through the full instructions before using for the first time, and do not exceed fifteen minutes usage at once. Patience is key to enjoying Bathmate use safely to the maximum amount in the long run.

* Results may vary from one person to another.