100% Discreet Service
We offer discreet packaging, billing & delivery
Free UK Delivery
Enjoy free shipping on orders above £40
Customer Data Protection
Your data is safe and secure with us
Makari Exclusive Gel
30 g Gel | Advanced Natural Skincare
Overview
The Makari Exclusive Toning Gel is the only skincare line that uses Organiclarine, an element known to cleanse & rejuvenate the skin. Makari Toning Gel helps fade away freckles, age and liver spots. It relies on the active ingredient, Organiclarine to help lighten dark patches and prevent premature ageing, promoting a radiant youthful complexion.
For use on the face only
Fades dark areas such as freckles, age and liver spots
Made using Organiclarine, a natural lightening agent
Works to protect, lighten and refine the skin
Suitable for all skin types
Vegan
Normal Skin
Dry Skin
Oily Skin
Notify me when this product is back in stock
Great! We'll notify you when this product comes back in stock.
You have already subscribed for this Email Address.
What Is The Makari Toning Gel?
Do you have flat brown patches appearing on your face that have an effect on your skins natural beauty? These can be in the form of freckles, sunspots, liver spots or age spots. Makari Toning Gel helps to lighten and remove these dark areas of facial skin. With its active lightening ingredient, Organiclarine, this toning gel helps to reduce the effects of premature ageing, and helps to promote radiant younger-looking and feeling skin.
What Are The Ingredients?

Makari Toning Gel contains all natural ingredients which include Aqua (Water), Isopropyl Myristate, Glycerin, Dimethicone, Organiclarine, Licorice (Glycyrrhiza Glabra) Extract, Mulberry (Morus Alba) Root Extract, Carbomer, Citrus Limonum, Carrot (Daucus Catota Sativa) Oil, Retinyl Palmitate, Allantoin, Lanolin Oil, Benzyl Alcohol, Hydroxyethyl Cellulose, Panthenol, Citric Acid, Sodium Lactate, Parfum (Fragrance), Ascorbic Acid, Sodium Hydroxide, Sodium Metabisulfite, Di-sodium EDTA, Methylparaben, Arbutin, Propylparaben, a-Isomethyl ionone, Benzyle Alcohol, Benzyl Salicylate, Citronellol, Coumarin, Geraniol, Limonene and Linalool.
Is It Safe To Use?
All Makari products are made from natural plant extracts making sure they are kind and mild to the skin. They are free from bleach (hydroquinone) or chemicals that may react with certain skin types, making it one of the safest and most effective skin toning gels that can be used on all skin types.
How Do I Apply This Toning Gel?

Where Can I Buy Makari Toning Gel?
If you want to help in removing or lightening freckles, age spots, and liver spots then this could be the product for you. We offer a range of payment and delivery options to suit your needs. And thanks to our next working day delivery service all orders received before 4pm will arrive at your address the very next day. Click on the 'Add to Basket' option to begin your purchase now!
Frequently bought together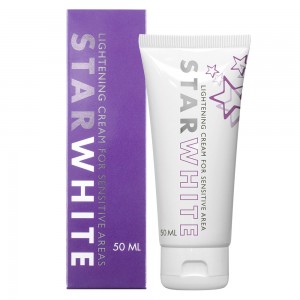 Star White
50 ml Cream | Lightening Cream for Sensitive Areas
£29.99
+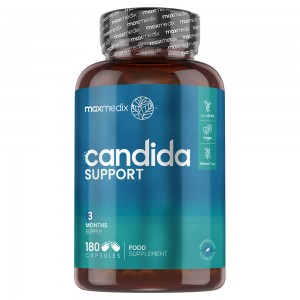 * Results may vary from one person to another.