Discreet Service
Plain packaging and discreet billing.
Free UK delivery on orders over £40
Save on postage today
Customer Data Protection
Your data is safe and secure with us
Skin Doctors Hair No More System
Hair Removal Pack
Overview
Never mind that it might be difficult, time-consuming and expensive - the desire for a smooth, hairless skin has made depilation and indispensable part of many a beauty and grooming routine. Skin Doctors has therefore brought together 2 brilliant products in the Hair No More System, aiming to completely satisfy your needs with a holistic approach. The growth discouraging spray and removing cream work together in perfect, sublime harmony.
Entire system for easy depilation
Cream is kind to skin and powerful
Spray focuses on ongoing needs
Either can be used on face or body
Men and women will equally enjoy
Incredibly quick and simple to use
Product that you are looking for is no longer available.
Taking The Smooth With The Rough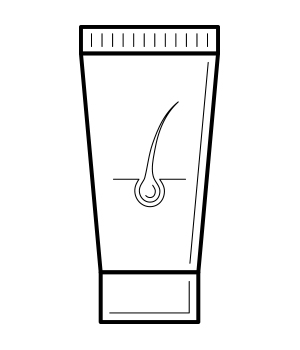 In a world that's driven more and more by how we look, a smooth, hairless appearance has become the epitome of body beautiful. Popular options to achieve this silken appearance include shaving, waxing, threading, plucking, epilating and even laser removal - despite that they can cost us money, time and physical comfort! Still, the satin-feel of hair free skin is undeniably touchable, which is why so many of us will repeatedly subject our skin to potentially harmful removal methods. It's probably safe to say that a holistic, complete approach to managing hair growth would be gratefully received by many.
Creamy Incredibleness
With the cuts, sore redness, and ingrown hairs that often arise, undermining our very efforts to maintain smoothness, it's not a surprise that finding the next perfect depilation method has turned into a hot pursuit. The use of a cream has become popular with everyone to the rich and famous to anyone on the high street, using alkaline compounds that safely react with hair. To save anyone from removing hairs in their regular state, they break down the keratin structure of hair, leaving a liquidised texture that can be simply washed away. Skin is left hair free, unscathed from an electrical device, waxing strip or razor.
Hair No More
If anyone understands the complex requirements of all skins, it's Skin Doctors - and that applies even more so to skin that's being stripped of hair. That process will always risk taking away vital oils, and Skin Doctors, in their determination to allay any worries, decided to include famously hydrating Aloe Vera, to nourish and sustain the softness of your surface. They've also added Vitamin E to the mix, aspiring to protect and defend your skin.
The spray's potency is enhanced by the inclusion of numerous herbal extracts, such as Witch Hazel, Soy, Arnica and St John's Wort. These are used to establish a perfectly harmonious balance between exfoliating and nourishing factors. By making use of both products in synchronicity, you can approach your hair worries in the short and long term at once. You could be one step closer to the silky sensation you've been waiting for.
Full List Of Ingredients
Cream - Water (Aqua), Potassium Thioglycolate, Sorbitol, Ceteareth-20, Urea, Cetearyl Alcohol, Calcium Hydroxide, Petrolatum, Isopropyl Myristate, Fragrance (Parfum), Magnesium Aluminium Silicate, PEG-20 Stearate, Tocopheryl Acetate, Allantoin, Glycerin, Hydroxyethylcellulose, Tetrasodium EDTA, Aloe Barbadensis (Aloe Vera) Leaf Juice, Sodium Hydroxide, Paraffin, Titanium Dioxide (CI 778891), Benzyl Salicylate, Benzyl Benzoate, Eugenol, Citronellol, Geraniol, Linalool, Butylphenyl Methylpropional.
Spray - Water (Aqua), Propylene Glycol, Urea, Hamamelis Virginiana (Witch Hazel) Bark/Leaf/Twig Extract, Sodium Citrate, Hydrolysed Soy Protein, Salicylic Acid, Menthol, Arnica Montana (Arnica) Flower Extract, Hypericium Perforatum (St John's Wort) Flower/Leaf/Stem Extract, Alba (Willow) Bark Extract, PEG-40 Hydrogenated Castor Oil, Xanthan Gum, Imidazolidinyl Urea.
Using Hair No More Cream & Spray
The two-part programme was created to comfortably remove undesired hair and help to discourage the appearance of hair. For using the light but potent cream, coat the area concerned evenly with a dense layer. Without rubbing in, leave to work its magic for up to 5 minutes when used facially or up to 8 anywhere else on your body. Rinse cream off using cool water.
You can use the discouraging spray immediately after rinsing off the cream and ensuring skin has dried. Spray skin with a sheer mist, and rub in until achieving complete absorption. If you want to use it on sensitive regions, spray it onto a cotton bud before applying. We recommend that you apply it independently of the cream for maximum benefits, everyday for one week followed by twice every week going onwards.
Advice
The Hair No More System is a uniquely formulated programme that offers an alternative from risky, potentially harsh on skin chemicals. Having said that, no skin is alike, and may react differently, so please do take the time to carefully read the complete ingredients and instructions to ensure it is suitable for you. It's also recommended that you take out a patch test of both products twenty-four hours before first use, and avoid the use of soap, antiperspirants, perfumes or other astringent lotions for twenty-four hours after using the cream.

* Results may vary from one person to another.