100% Discreet Service
We offer discreet packaging, billing & delivery
Free UK Delivery
Enjoy free shipping on orders above £40
Customer Data Protection
Your data is safe and secure with us
Viaman Delay Spray For Men
40 ml Spray | Discreet Control Formula
Overview
Delay spray to extend intimate moments
Premium all-natural formula for men - no side effects
Designed to provide stamina and climax control
Comes with a free delay wipe worth £2
Safe, fast-acting and prescription-free
Comes with our 90-day money-back guarantee
Have you had enough of your intimate moments finishing too soon? We know the feeling, and we want to help. Our Viaman™ Delay Spray has been formulated to maximise your bedroom performance and boost your stamina.
With a potent combination of natural ingredients, our delay spray provides you with the power and control for any situation. Our pocket-sized spray can be applied just 20 minutes before action and can help you delay crossing that finishing line. Give yourself and your partner the experience you deserve.
Vegan
Gluten-free
Vegetarian
Formulated For Men
Buy 1

£19.99

£24.99
Buy 2

£35.98

£39.98 You Save 10%
Buy 3

£47.97

£59.97 You Save 20%

Buy now and earn 2 Comfort Points ?
What is Viaman Delay Spray?
This mens' delay spray from Viaman™ is a male delay product that has been specifically formulated to help bring men those extra bedroom moments, without having to turn to prescription medication and potentially harmful ingredients. Viaman™ successfully recognises that men need a discreet, barely visible and non-perfumed spray that could be used swiftly before intimacy, to help increase confidence & sustain performance. It is also gentle and safe, employing a potent combination of active natural ingredients, to help bring you your desired results.
How Can Viaman Delay Spray For Men Help?
This innovative Viaman Delay Spray For Men formula uses a combination of active, powerful ingredients, to help give you the time and confidence you need to make those bedroom experiences truly unforgettable. It calls upon Mint, an increasingly popular ingredient known for its gentle numbing and firming benefits that are being used more in the male enhancement industry. Its cooling effect could help you maintain energy and control, keeping that finishing line at bay. One of the other key active ingredients is St John's Wort Extract. This helps in this formula by reducing skin irritations on sensitive areas and helping you to enjoy your intimate encounters to the maximum.
How To Use Delay Spray by Viaman?
Using your Viaman™ Spray couldn't be any quicker or more straightforward. For optimal results follow these simple instructions:
20 minutes before intimacy, apply the spray to the desired area and gently rub in until fully absorbed.
The spray is natural and safe, but it is always advisable to apply a small amount to the forearm first, to check for any adverse reaction.
Can be used on the go when needed.
Why Choose Viaman Delay Spray For Men?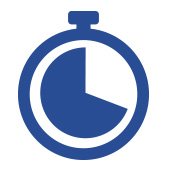 Control
The exact amount of ingredients is the real reason why Viaman™ Spray is an award-winning brand. The numbing and firming effect of mint extract can provide help by allowing better control of your performance.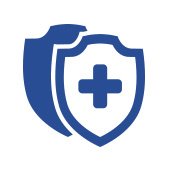 Safe
The other secret of Viaman™ Spray is that it's developed with safe ingredients. Oat Extract and Glycerine help you in keeping the intimate area moisturised & lubricated to prevent irritations and unpleasant side effects.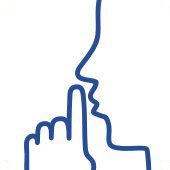 Discreet
The spray comes in pocket-size to ensure your discretion and you can take it with you anywhere, anytime. Viaman™ has produced this small pocket rocket delay spray to ensure you aren't lost on any occasion but discretion is still kept.
Key Ingredients
The success behind the Viaman™ spray comes from its combination of carefully selected ingredients. Some of the most essential of which are as follows:

Menthyl Lactate
From the mint extract, this ingredient is known to help firm and tone, but it has also been included for its beneficial numbing and cooling effect. The mild numbing effect can help you manage your control for longer. The spray won't over desensitise so you can still feel the experience from start to finish. Viaman™ has carefully placed a certain amount of ingredients after years of research to ensure that the experience isn't hindered by desensitisation by our delay spray.

St John's Wort
Known for its beneficial health benefits, its soothing effects can help prevent irritation on the skin, especially in delicate sensitive areas. This ingredient is soothing on your skin making it perfect for the more intimate areas ensuring that you are not irritated when using the spray. It is also known to help with the inflammation that can be caused through intercourse making prolonged encounters more enjoyable.

Glycerin
This natural ingredient helps to hydrate and moisturise the skin. It is widely used for its soothing and moisturising effects in skincare products. The moisturising properties of glycerin are perfect to keep the sensitive areas lubricated. Glycerin is an important ingredient because it is the catalyst to help increase the absorption rates of the spray.
Below is the full list of the ingredients contained in Viaman™ Spray:
Aqua, Glycerin, Laureth-9, Avena Sativa (Oat) Extract, Hypericum Perforatum (St John's Wort) Extract, Menthyl Lactate, Caprylyl Glycol, Polysorbate 20, Alcohol Denat.
Frequently bought together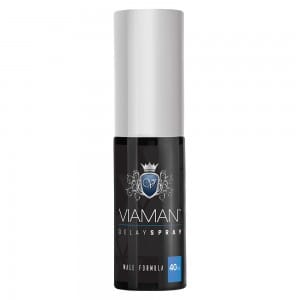 +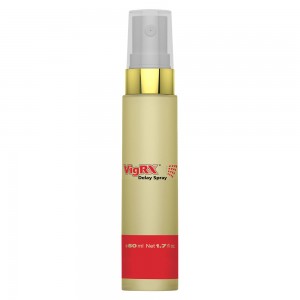 +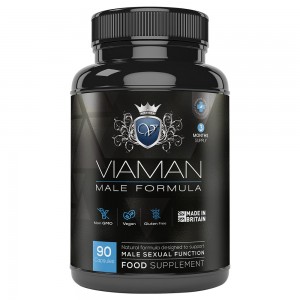 * Results may vary from one person to another.