100% Discreet Service
We offer discreet packaging, billing & delivery
Free UK Delivery
Enjoy free shipping on orders above £40
Customer Data Protection
Your data is safe and secure with us
Zymaderm Molluscum
13 ml Topical Solution | Natural Formula for Molluscum
Overview
Formulated with the symptoms of Molluscum Contagiosum in mind, Zymaderm Molluscum is a painfree natural blend that is unique on today's market. The ingredients in this easily-applied topical solution have each been carefully selected for their properties to help maintain and reduce the appearance of lesions, warts and infection, making it ideal for use by men and women suffering from Molluscum.
Helps fight Molluscum Contagiosum warts
Made from natural ingredients
Helps reduce the appearance of bumps & lesions
Non irritable formula
Fast and easy to apply
Vegan
CE Certified
Vegetarian
Notify me when this product is back in stock
Great! We'll notify you when this product comes back in stock.
You have already subscribed for this Email Address.
What Is Molluscum Contagiosum?
Molluscum contagiosum is a skin infection that is caused by the Molluscum Contagiosum virus. The infection takes form in small bumps or lesions that can appear alone or in a group. The lesions are usually around 2 to 5 millimetres wide, flesh-coloured or pink and dome-shaped with a dent in the middle. They most commonly occur around the armpits, abdominal or genital area however can appear on any place of the body except the soles of the hands and feet. Many people with the virus usually say that the bumps are not painful, however many have said they are uncomfortable, itchy or just aesthetically unsightly. It is also estimated that the bumps can last on the skin from anywhere from a manageable two months to a massive two years so it's no surprise that many are looking for ways to get rid of it.
How Molluscum Contagiosum Forms
As with many other viruses, molluscum contagiosum is spread via contact. Examples of how the virus can spread by contact are: through touching the lesion of an infected person, touching bare skin when playing contact sports and being in contact with contaminated surfaces or objects. Although pretty much everyone can be at risk of getting molluscum contagiosum, there are certain groups of people that are more likely:
Those with a low immune system
Those in tropical climates
Those that participate in contact sports such as rugby
Those with certain skin conditions
What Is ZymaDerm Molluscum?
After years of research into the Molluscum Contagiosum virus including its causes, symptoms and traditional native herbal blends, the skincare experts at Zymaderm came up with ZymaDerm Molluscum - a natural pain-free formula to help with molluscum warts and infection. This topical solution is made up of a unique combination of six natural ingredients including essential oils, that have all been specifically chosen for their properties both alone and when used together. This topical solution is designed to help protect the skin from bacteria and infection and reduce the appearance of molluscum warts, and as it completely natural and CE approved it is unique to the market.
Natural Ingredients
The all-natural combination of ingredients used in ZymaDerm Molluscum have been specifically chosen because of their potential molluscum fighting properties. Here you can find the full ingredients as well as some information on each one:

Tea Tree Oil
Made from the leaves of the Melaleuca Alternifolia plant originating from Australia, tea tree oil has become a popular ingredient in skincare. It is known to have antibacterial properties that can help to protect the skin as well as anti-inflammatory properties to aid redness and help calm the skin.

Lemon Myrtle Oil
Obtained through the steam distillation of the flowers, leaves, and stem of the Myrtus Communis plant, Lemon Myrtle is known for its fresh citrus flavour and scent. The essential oil is known to have soothing properties and for the skin the citral compound is said to be an antiseptic.

Canola Oil
This essential oil is derived from the rapeseed plant, one that is very well known for being good for us. In terms of the skin, canola oil is said to contain beneficial fatty acids that can be helpful for dry skin as it can have a moisturising effect. It also works very well in conjunction with other essential oils.

Fractionated Coconut Oil
Lauric acid is a major component of coconut oil making around 50% of its structure. Lauric acid has been known to many skin benefits and is said to help reduce the levels of harmful viruses, fungi and bacteria on the skin, which has made it a very popular ingredient for skincare.

Clove Bud Oil
Extracted from the clove plant (or Syzygium Aromaticum) which is native to Southeast Asia, clove bud oil has been traditionally used on small cuts as is said to possess antimicrobial, antifungal and antiseptic properties which can help to protect against infection and keep the area clean.

Silver Nitrate
Created by Albertus Magnus back in the 13th century, this compound was traditionally used topically for the removal of small amounts of unwanted tissue on the skin. It is available over the counter as just a single ingredient but its effectiveness is amplified when combined with other ingredients with similar properties.
How To Use
One of the best things about ZymaDerm Molluscum is its ease of use. Simply apply the product directly onto the affected area twice a day using the applicator brush on the cap. After a few applications, you may notice that the bumps may become enlarged and red as the molluscum virus defends itself from the formula – this is entirely normal, and you can continue as usual.
Is Zymaderm Molluscum Suitable For Children?
Whilst both adults and children can suffer from Molluscum warts, we recommend talking to your doctor or a medical professional before using this product on children under 18 and then always having adult supervision.
Safe To Use
As it is made from natural ingredients and extracts and has been CE approved, if used correctly there should be no known side effects. However, it is advised to check the list of ingredients on the bottle to ensure there would be no personal allergies. Do not consume this orally and avoid contact with the eyes. If the product does come into contact with the eyes, simply wash the affected area with clean and lukewarm water.
Frequently bought together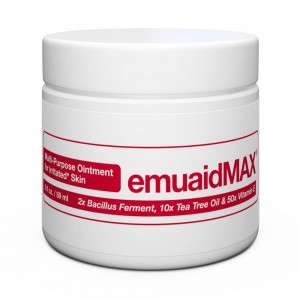 +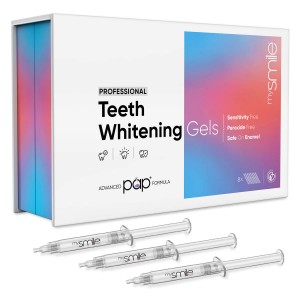 * Results may vary from one person to another.