Eco Masters Carrot & Argan Soap
200 g Soap | For Skin Pigmentation
A radiant, healthy glow is vitally important to many people's feelings of beauty and attractiveness. And yet, for various reasons, we may find ourselves accumulating dark marks across our skin. For those who want to achieve luminous perfection - and let's face it, who doesn't?! - Eco Masters Carrot & Argan Soap takes an innovative stance against the competition. With a complete focus on two premium natural ingredients, these two bars aim to revitalise, brighten and hydrate.
For the pursuit of luminous skin
Aims to brighten & hydrate
Simultaneously exfoliates
Renowned Carrot & Argan
Suitable for body & face
Vegan
Vegetarian
Cruelty-Free
14.99
$36.16
You Save $16.77
Free Delivery on all UK orders over £35.
The Distress of Discolouration
A glowing, luminous, fresh and radiant complexion is one of the highest ideals of beauty - but many of us will find ourselves accumulating undesired marks across our skin as time passes. These might range from acne scars to stretch marks, but there's no doubt that most people wish they could rid themselves of them. However, many products have strong, bleaching constituents, including mercury and peroxide, that we may flinch from applying to the surface of our body. With all the powers of nature available to us, wouldn't it be infinitely preferable to find a way to utilise them in our pursuit of a clearer complexion?
Nobody relishes the idea of applying harsh lighteners to their skin - and yet so many products are packed with bleach and mercury! So that you can reap the rewards of nature, Eco Masters has expertly chosen two incredibly powerful ingredients, selected for their carefully considered abilities regarding pigmented skin. And with two smooth, luxurious bars, you know you're set for the future!
Eco Masters: Pure & Simple
The Carrot & Argan Soap makes no compromises in their pursuit of excellence: Eco Masters knew that just two incredible ingredients were all it took. In absolutely perfect concentrations, and blended with innovative scientifically formulated moisturisers like Glycerin, Coconut Oil and Vitamin E, it aims to soothe, brighten and revitalise. And, as the bars are suitable for both body and face, there's no part of your appearance you won't be able to reach.
Carrot Extract
This root vegetable has long been connected with brightness of sight, due to its high Vitamin A content. However, there's so much more! Vit. A also contributes to maintenance of normal skin. Furthermore, Carrot is packed with ?-Carotene; while it may seem counterintuitive, the factor responsible for carrots' orange hue has been connected to a glowing skin.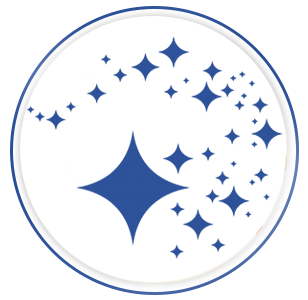 Argan Oil
You're sure to have seen this product on shop shelves everywhere - and with good reason! Traditionally used on skin for its hydration-instilling traits, it's been applied to address innumerable needs. With high amounts of fatty acids and Vitamin E, it's seen to additionally soothe, protect, calm and condition, leaving a revitalised and strengthened appearance.
Full Ingredients
Carrot Extract, Argan Oil, Coconut Oil, Sodium Hydroxide, Kojic Acid, Stearic Acid, Glycerin, Vitamin E.
Directions for Use
The Eco Masters Carrot & Argan Soaps are sure to become a highly luxurious, pleasurable and satisfying addition to your everyday skincare regime. It is suitable for your all-over body and face. Massage gently in a circular motion and then rinse. As skin colouration tends to be an ongoing concern, you may prefer to invest in long term use.
Guidance
Every Eco Masters product strives for excellence, with a determination toward considering the needs of all skins. With this in mind, please be aware that the Carrot & Argan Soap is not intended for sensitive skins. Please check through the ingredients thoroughly before first use, just in case they include anything to which you are personally allergic. If you have any specific skin complaints, please check with a doctor.
Read More

Eco Masters Carrot & Argan Soap
200 g Soap | For Skin Pigmentation
Customer Reviews
At ShytoBuy we strive to offer the best possible customer service and we take great pride in the feedback we have received from our customers.
Outstanding

5
87.27% based on 11 Reviews
* Results may vary from one person to another.