Get free, discreet shipping on orders above £40 in the UK
100% Discreet Service
We offer discreet packaging, billing & delivery
Free UK Delivery
Enjoy free shipping on orders above £40
Customer Data Protection
Your data is safe and secure with us
CC Butt Lifting Gel
60 ml Gel | Natural Bum Lifting Gel for women
£18.89
£20.99
You Save £2.10
Free Delivery on all UK orders over £40.

Buy now and earn 2 Comfort Points ?
Key Features
Gives your bum & thighs a firmer and fuller shape
Helps stimulate circulation for enhanced skin texture
Moisturises and hydrates the skin of your bum & thighs
Helps prevent the appearance of cellulite & other imperfections
All-natural ingredients like Ginseng, Castor Oil & Rosemary Extracts
Active plant extracts for enhanced skin elasticity
Free from parabens, sulphates & artificial fragrances
Easy to apply and gets quickly absorbed in your skin
Suitable for all skin types of both men & women
Vegan
Vegetarian
Cruelty-Free
Expert Formula
What Is CC Buttocks Lifting Gel?
Do you wish to get a toned yet voluptuous curve on your back down there? If yes, then CC Buttocks Lifting Gel is just for you! Formulated with active natural ingredients, this unique lifting gel aims to moisturise, nourish and strengthen the skin of your bum and thighs for a firmer and curvaceous appearance. The easy-to-apply bum firming gel gets readily absorbed into your skin and suits all skin types, thanks to its paraben-free and sulphate-free formula. With this topical gel, you no longer need to resort to painful and costly surgeries to fulfil your desire for drool-worthy curves. So feel confident to flaunt your amazing posterior curves with the CC Buttocks Lifting Gel today!
Benefits Of CC Buttocks Lifting Gel
CC Buttocks Lifting Gel uses carefully chosen botanical extracts, each of which plays a role in firming, lifting and strengthening your buttocks and thighs. With a stimulating massage with this refreshing gel, you can feel the incredible benefits of the ingredients directly in your targeted area for effective results. How does this soothing topical gel help your buttocks?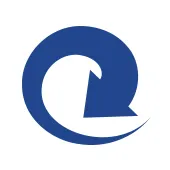 Firm
Many people are concerned about the appearance of loose, sagging skin around that area. With this in mind, a number of revitalising ingredients were chosen, such as Hedera Helix (Ivy), Rosemary and Juniper. These aim to detoxify, repair, tone and firm your skin.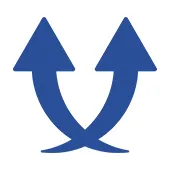 Lift
Over time, the skin across our body can drop, due to a loss in elasticity. The massaging application of this gel is intended to stimulate both the muscles & skin. Ginseng Root Extract, perfect to target puffiness, skin irregularities and aged skin, is used to lift and shape your skin by retaining its elasticity.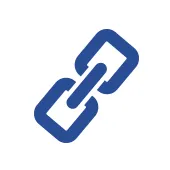 Strengthen
Skin needs to be nourished and hydrated on a regular basis in order to nurture its innate strengths, and maintain a smooth texture. Arnica Extract is used in the butt sculpting gel to nourish your skin, enhance its texture and restore its flexibility. Rosemary oil stimulates circulation and provides nutrition to your skin, thereby promoting its natural resilience.
Directions For Use
The Buttocks Lifting Gel is intended to become a highly satisfying and enjoyable addition to your everyday skin and body care regime. Massage a moderate quantity of the gel into each buttock twice every day, ensuring you cover the entire area of the skin. Be careful to make sure it is fully absorbed before dressing. To make the most of the gel, it is suggested that you use it every day on an ongoing, daily basis, with an investment in long-term use.
Does it really work?
A quick look at our reviews will show you how much our customers have benefitted! We have formulated our Buttocks Lifting Gel with industry-leading premium ingredients to provide optimal results.
Are there any side effects?
We pride ourselves on using all-natural ingredients in our products which means there are no known negative side effects and you can have peace of mind when using them.
Is it safe to use every day?
Yes, it is safe to apply this topical bum gel every day to experience its benefits faster.
Can it be used by both men and women?
Yes, this buttock enhancement gel can be used by both men and women.
How long does it take to see results?
Our customers have reported seeing positive results within a couple of weeks. However, we recommend you continue using it till you see your desired results. You may also invest in long-term use to continue experiencing its benefits.
What are the active ingredients in the gel?
This topical lifting gel is infused with active natural ingredients like Hedera Helix extract, Panax Ginseng, Rosemary oil, Arnica Montana flower extract, Juniper, Glycerine and Castor oil.
Can it be used on other body parts?
CC Buttock Lifting Gel is specially designed to help your bum and thigh areas. It is not intended for use in other areas of the body.
Is it suitable for all skin types?
Buttocks Lifting Gel is formulated with industry-leading natural ingredients and is suitable for all skin types.
Frequently bought together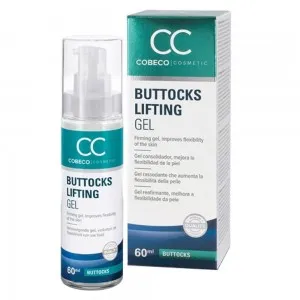 +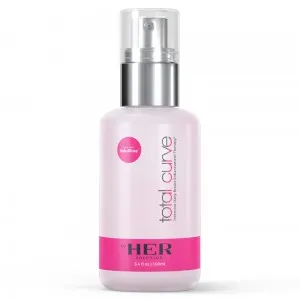 Customer Reviews
At ShytoBuy we strive to offer the best possible customer service and we take great pride in the feedback we have received from our customers.
Outstanding

5
87.27% based on 10 Reviews

* Results may vary from one person to another.